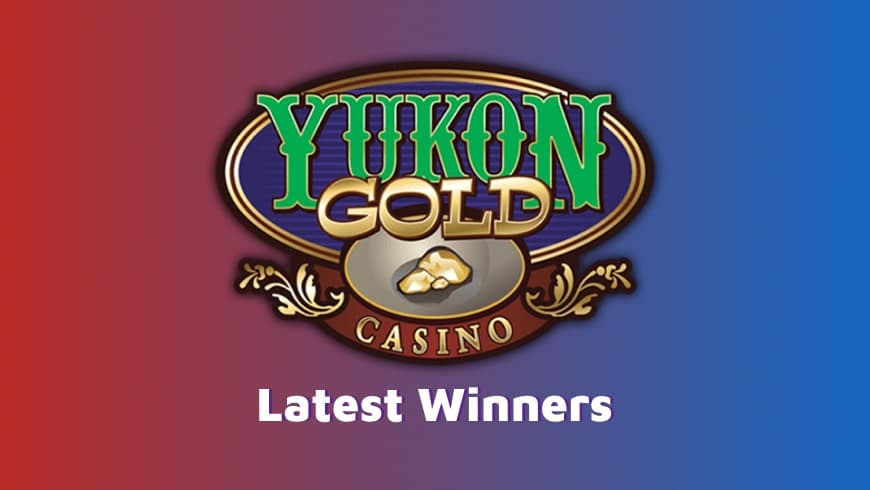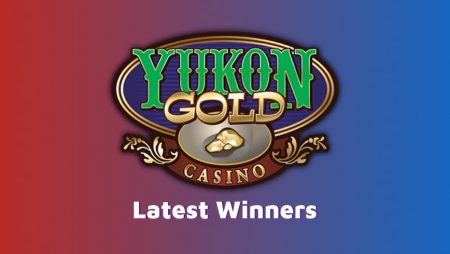 Yukon Gold casino is famous for three things. First, the casino's welcome bonus comprises 125 chances to win a jackpot prize from the very beginning. Second, they have numerous winners of big and small sums of money. These include Mega Moolah winners who won a million dollar prize with the help of those 125 chances. And the third thing is the loyalty program regulated by Casino Rewards Group.
All these facts make new players come to Yukon Gold casino and play. And this could be their best decision because most players who sign up with Yukon Gold and join Casino Rewards program don't leave without a prize.
Moreover, you can see a list of Yukon Gold casino winners right on their website. They constantly publish new winners' initials, games they played, their amount of win, and date when they won it. The list is open to the public, and you can see it updated every day if someone has won more than $1,000.
In this article, we will discuss a few Yukon Gold casino's wins. We'll post the latest winners and describe their games. Hopefully, you will find this useful for your own strategic gameplay. And maybe these figures and data will encourage you to sign up with Yukon Gold to see your initials in the winner's list.
March Yukon Gold Winners List
The March list has recently been opened, and there are already over 50 winners. On March 1, a person named V.J. started the winner's list with a CA$2943.60 win at Leagues of Fortune from Microgaming. This is an average amount of win so far.
Yukon Gold also listed some big wins over $10,000. The biggest win was made by M.D. at Treasures of Lion City game. On March 2, the person won CA$13,875!
However, this isn't the only big win that day. Another player with the initials B.C. won CA$13,740 at Wild Catch game. The same day, someone named B.H. played Thunderstruck II and won CA$12,960, almost the same amount of money! Maybe it's coincidence, but again a player with the initials B.C. won CA$10,000 at Lucky Leprechaun game on the same day. What's interesting, the B.C., also won CA$10,563.75 playing the same Lucky Leprechaun game, but on March 5!
Another big win of CA$10,016.80 was made by M.K. at Kathmandu on the 4th of March. The latest win to date, on March 8, was won by a player B.C. at Spring Break. The win is much less than the previous. It's CA$2040. To tell the truth, these initials are quite frequent on the March list. It seems like it's the same gambler playing all these games and winning sizable amounts of money.
Seeing and analyzing this, everyone can easily tell that Yukon Gold is a profitable casino. Sure, anyone can see their initials above those of B.C., and the amount could be even bigger.
Casino Games to Play at Yukon Gold
Let us discuss some of the brightest gaming options that are involved in the winners list. We must say that not only games by Microgaming pay out, also there were some winners who played Evolution's live games such as Monopoly Live, Crazy Time, and Lightning Roulette. So, let's take a closer look at the casino games. If they bring a big cash-out, then you definitely need to try them out.
Treasures of Lion City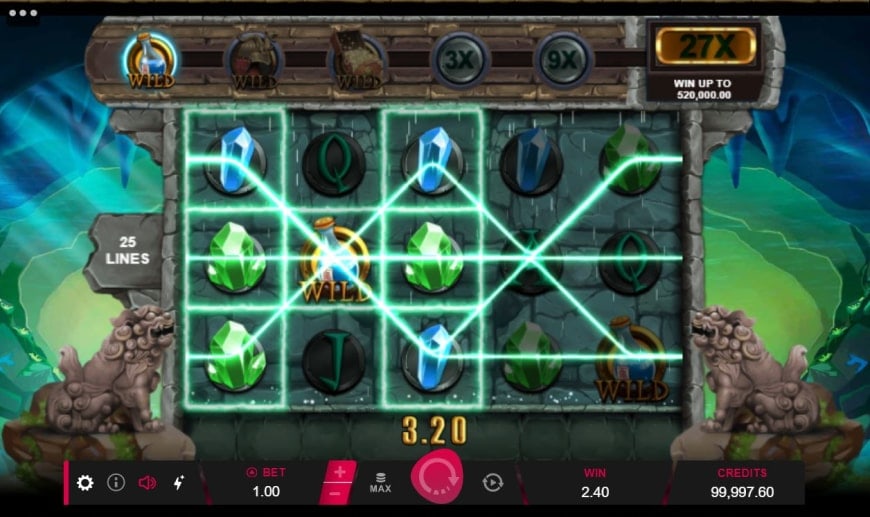 Although this Microgaming game has an RTP of only 94.2%, players can win easily at Treasures of Lion City. Thanks to the features such as Wild Symbol, Multiplier, and Respins, players manage to get high wins. There is another thing about the reels. They are cascading, which means when the winning symbols disappear, new symbols land on the reels to make another possible combination.
Lucky Leprechaun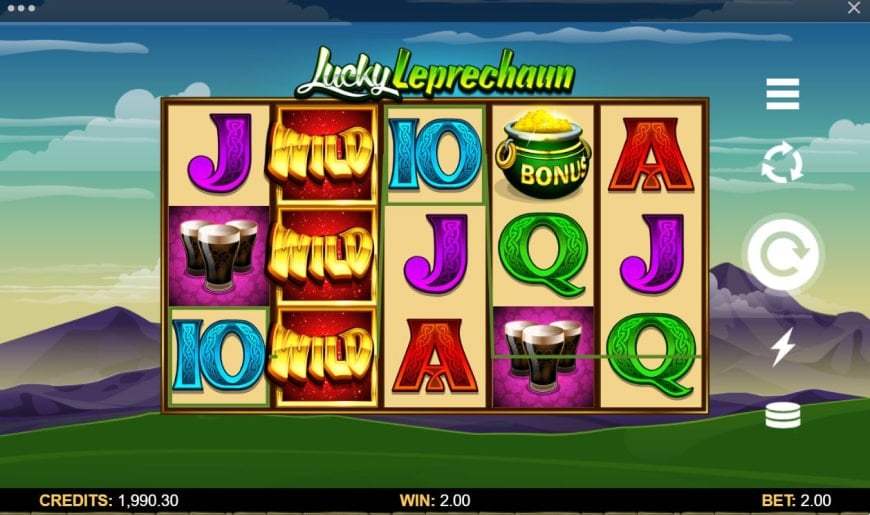 This game may not impress you with the graphics, but it's mentioned 6 times in the Yukon Gold winners list. You can win a nice sum playing this game. Besides, its RTP is much higher than that of the previous Microgaming game. Lucky Leprechaun pays 96.33% back to players. The good results involve special symbols such as Wild Symbol, Free spins triggered by Scatter Symbols, Multipliers, and a little Bonus Game.
Wild Catch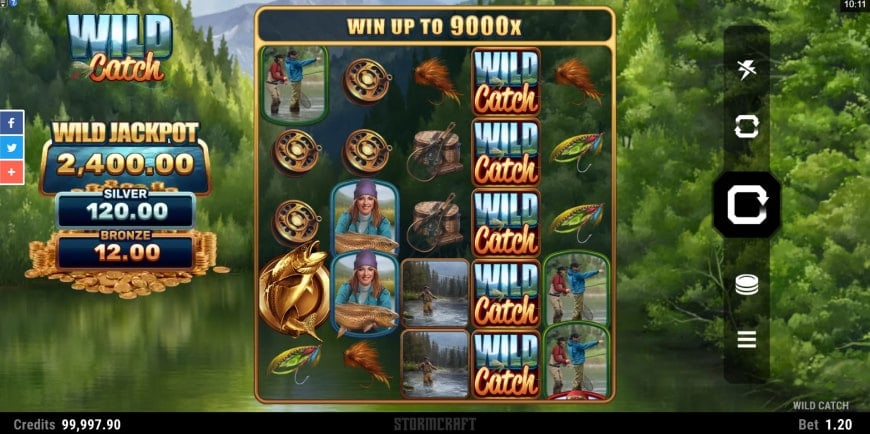 One of the biggest wins of this month was made at Wild Catch game. The best feature of the game is the jackpot prizes: bronze, silver, and Wild. The jackpot pools are filled up with the stacked symbols fallen on the reels. The slot uses a rolling reels game engine which allows it to be 5×5 reels.
Wild Catch also features free spins and wild symbols including wild stacks and bonus game rounds. We recommend this game, especially when you find out it pays 96.3% back.
Lightning Roulette
Live game by Evolution was also brought to the list of Yukon Gold winners. On March 2, a person named B.H. played the Live Dealer game and won CA$4860. To be honest, a roulette game doesn't require much skills, but the payout can be really huge generated by the RNG Lucky Number.
The game features a lightning strike that hits between one and five Lucky Numbers in each round. These strikes give multiplied payouts ranging from 50x to 500x.
The live roulette by Evolution involves features of a game show with lightning effects and unique sound. You should definitely try the game, especially if you are a fan of roulette and other table games.
Conclusion
Anyone can easily become a player from the list of Yukon Gold casino winners Canada. If you are still hesitating, watch the list updating every day to make sure they really pay out what players win. Though you can't see the real full names of those winners, this seems very promising. Besides, if you play those recently won games, you may easily become one of the next Yukon Gold winners.
To learn more about the Yukon Gold loyalty program, visit the best Casino Rewards page.
Don't miss out on the best Playtech online casino games that also pay big and impress players with their graphics.
See our full list of best withdrawal online casinos that don't require verification documents for withdrawal.
Rate this post, please:
5
4
3
2
1
FAQ
Some blackjack variations allow players to split their initial hand into two hands. This happens when you have the two initial cards of the same value. Then, players receive an extra card for each hand.
If you are a problem gambler, you can receive first help from the casino itself. Ask the casino team to provide you with responsible gambling tools. If this doesn't help, you can reach out to rehab centers and anonymous gamblers clubs.
To purchase crypto, you need to exchange your FIAT money into cryptocurrency at the online crypto exchange. The most popular platform for it is Binance. Follow the instructions on how to exchange money on the platform. Alternatively, you can also use the converter on a gambling site if it includes it.
More articles on gambling topic