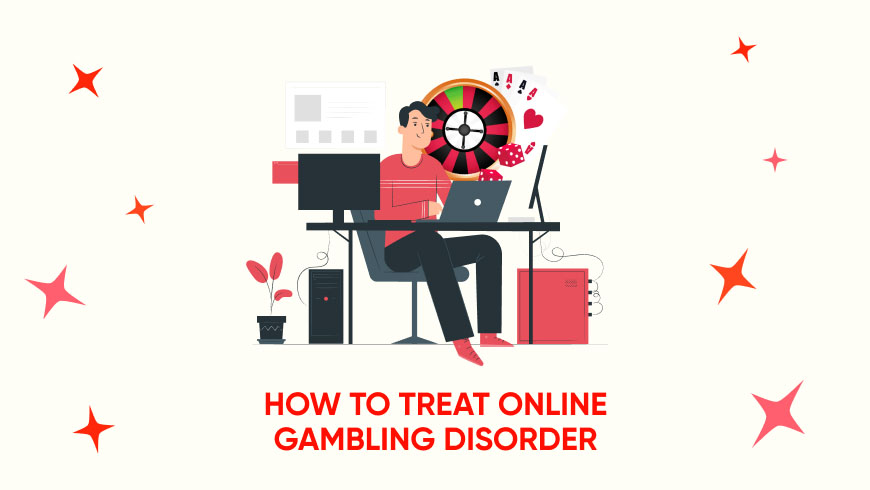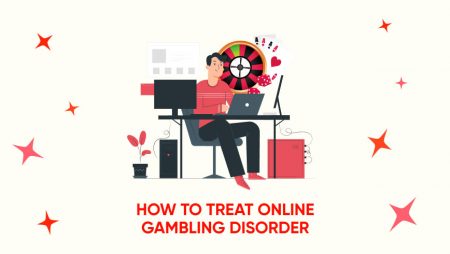 Gambling is risking something you appreciate in order to turn it into something bigger and better. It's a form of fun and entertainment but only until the moment you go against common sense. Gambling disorder, or so-called compulsive gambling, pushes a player to keep on making bets even when gambling already affects all his life. If it sounds familiar to you or you are sure that you have a gambling disorder, this post is a must-read.
Responsible gambling casinos in Canada
Licensed online casinos must help players to prevent gambling addiction. This is why they offer various responsible gambling tools such as betting limit, deposit limit, self-exclusion, and etc. The recommended sites have their own help centers for those who need treatment.
Compulsive gambling symptoms
Compulsive gamblers cannot and do not want to play responsibly. Their daily goal is to gamble no matter what. It's like a drug addiction that boosts the reward system of your brain and makes you play again and again. We described this whole "chemical" process in the post about "How players get addicted to online gambling".
If you feel vulnerable to compulsive online gambling, you need to keep an eye on yourself and notice every little change. For example, you can notice that you repeatedly run after bets while your debt amount grows and the amount of your savings decreases. Maybe you even feel the urge to steal money from your friends, family, or anyone else just to continue playing games. If a grain of common sense is left, you should understand that it's dangerous and completely devastating for your life.
Check if you have some of the following symptoms of gambling disorder:
Continuous increasing of bets hence bigger risk
Tendency to relive with your previous gambling experiences
A feeling of guilt for having gambled soon after it
A habit of lying to everyone and yourself
Borrowing money for the sake of gambling
Hiding things
Irresistance to online casino games
If you feel any of these, this is a warning sign. You should definitely treat your gambling disorder. But before we get to treatment, let us tell you a few more things about the issue.
To understand whether you have a gambling disorder, you can take the gambling addiction test online.
Factors that develop gambling disorder
Some people can get addicted easily, while other players don't suffer from gambling disorders at all. There are certain factors that facilitate the development of the disorder in players. These may comprise:
Age. Age plays a crucial role in determining whether you are vulnerable to compulsive gambling or not. Statistically, young and middle-aged people tend to gamble more.
Gender. Although both men and women like gambling, men are more likely to be affected by the gambling disorder. Women, in their turn, are more likely to feel anxious and depressed. Nevertheless, both genders are vulnerable to compulsive gambling.
Personality traits. If you easily get addicted to things or actions such as watching series, working till midnight, and so on, you can get addicted to gambling as easily. Or if you get bored quite easily, you are also vulnerable to risk money for online games.
Mood disorders. Gamble addicts often abuse substances, alcohol, or experience disorders of mood or behavior. Many gamblers have a syndrome of attention-deficit/hyperactivity disorder (ADHD), which is a serious problem that comes from childhood.
Family history. If your parents or family members have ever suffered from compulsive gambling, you may also find yourself having a gambling disorder.
Medications. If you have taken medications such as those to treat Parkinson's disease, dopamine agonists, or restless legs syndrome, can give a side effect that causes compulsive behaviors.
These factors can influence your potential to get a gambling disorder. If any of these are similar to your personality, you should work on these factors to prevent the addiction in the future.
How to treat gambling disorder
If you are wondering why you need to treat your gambling disorder, here are a few examples of how your life may turn up if you won't treat it. Due to gambling addiction, you may become vulnerable to abusing alcohol, drugs or even committing suicide. Players with gambling disorders can get easily depressed. Thus, they risk being divorced or separated, committing a crime, and etc. This is why you need to prevent these problems and treat the gambling disorder in time.
In case you aren't suffering from the addiction, you can still take care of yourself before you unexpectedly become a victim of the gambling disorder.
In most cases, when people avoid casino venues and online casinos for a while, they get cured of the addiction. However, if you fail to do that, you can try to adopt the following treatment methods.
Treatment methods
Treating gambling disorder is a difficult task that can be compared to giving up smoking or drinking. However, if you take this problem seriously and decide to get through the treatment, here are a few methods that have shown high effectiveness:
Psychotherapy. Cognitive-behavioral therapy (CBT) has been tested by many problem gamblers. This psychological treatment uses systematic exposure to a behavior a player wants to forget, for example, online gambling. As a result, you learn how to diminish your urge to play. Besides, the therapy determines the negative and illogical notions in your head and replaces them with positive ones.
Self-help groups. If you join Gamblers Anonymous or similar groups, you can treat your gambling disorder. This method has come out to be very helpful for some patients.
Medications. If you have a serious case, you may consult experts who sometimes recommend medications. For example, they can prescribe antidepressants, mood stabilizers, and other medications depending on your case, be it depression or ADHD.
Such professional help can be sought only from experts. However, if you don't feel like going to retreat centers, you can try treating the problem by yourself. For example, you can set limits to bets and deposits, avoid gambling platforms, ask your family and friends for help, and so on.
In conclusion
Gambling can be addictive, that's true. So players need to be responsible and act reasonably while playing. If it's necessary, you may seek professional help. Experts that have multi-year experience in treating patients with gambling disorders will help you get yourself back together.
Rate this post, please:
5
4
3
2
1
FAQ
Online casinos that feature help centers for problem gamblers usually allocate them on the menu. Or you can contact your customer care manager and ask how you can get help. At last, you can open the FAQ section of your casino and find the answer to your question.
It's very individual. But as a recommendation, you can play games once a week. However, it doesn't mean that you can play all 24 hours. You need to set a budget limit for this day. Besides, don't try to chase losses as it may cause aggravation of the problem.
Yes, there are. Search for the local retreat centers for addicted players on the internet. This is one of the best methods to treat gambling disorders. Because you are in an isolated place, you can get rid of your gambling habit and addiction.
More articles on gambling topic