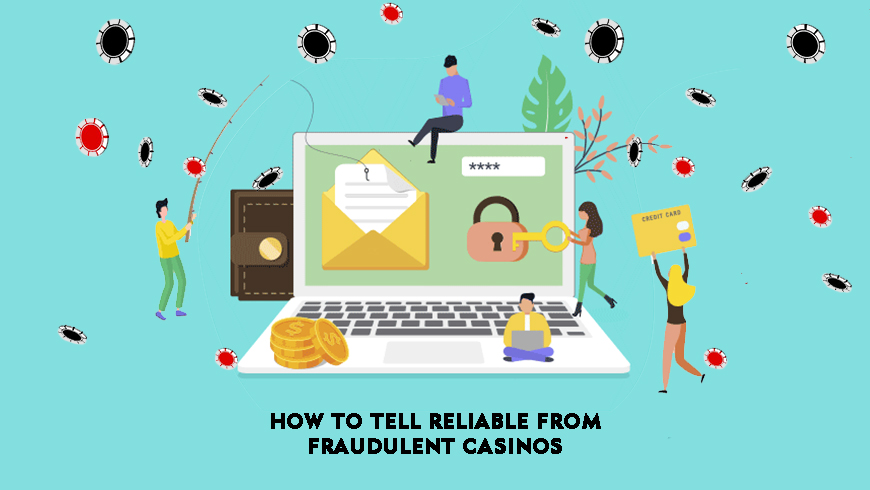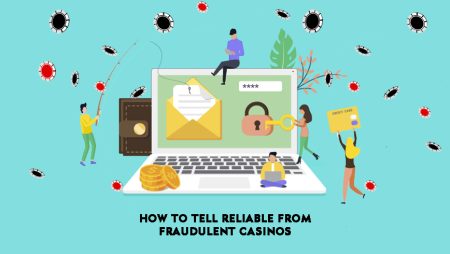 The online gambling industry is so widely spread that there are numerous fraudulent casino sites fishing for players' wallets. Unfortunately, some players who don't know the features of a reliable casino may fall into the trap of fraud and lose all their money. Though if you learn about the red flags and surefire signs of fraud and reputable websites, you can tell one from another. This post will tell you about the subtle features of fraud in online gambling. But before, make sure to check reliable online casinos on our website:
We review and recommend only reputable online casino operators. So if you follow a "Play Now" link to any casino on our website, you'll get to the official page of a legit casino. It's highly advised to use the help of casino reviews when choosing a betting site.
Most casinos offer you to play games such as slots, card games, roulette, bingo, live games. Some operators are also sportsbooks that provide software for sports betting. So you can place a bet on popular sporting events and win money.
However, not all betting platforms on the internet are legitimate. And sometimes, it can be difficult to differentiate the good ones from the bad ones. For that reason, we provide you with a guide on how to indicate which site you are on.
Red flags that tell you about a fraudulent casino
There are several surefire signs that indicate you are betting on a fraudulent site. First of all, when it lacks a license and certificates. However, this sign is twofold. Some legit casinos operate without a license and pay out money. But it's still not recommended to play on these sites because if anything happens, you are insecure.
There are some less obvious red flags such as when an online casino requires you to pass verification providing personal and financial docs before you can even place a bet. Legitimate casinos ask you to do that only before withdrawal because they must ensure you are a real person. But if it happens when you try to play a game for real money, it may be a sign of warning.
Poor customer service is another sign of a rather bad casino. When no one replies to you for a long time and you don't receive help through any contact channels, it should warn you too.
Before you sign up at a casino, don't forget to check the feedback from real players. Usually, players will tell numerous complaints about a fraudulent casino. So you'd better not repeat their mistakes and stay away from that casino.
Besides, do not buy into huge bonus deals with vague terms and conditions. Most fraudulent casinos attempt to attract players with large bonuses and incredibly big sets of free spins that barely have wagering requirements.
What if you place a bet on a scam site?
There are a few unpleasant consequences of betting on a fraudulent site. If you do it and then realize it was a fraud, here's what to expect:
You lose your money. Of course, you'll lose all your deposited money because this is what scam sites do for a living.
You may be subject to identity theft if you provide your documents, especially if they ask you to take a selfie with your ID.
If the site is illegal in your jurisdiction, you may face legal repercussions.
What can you do in this case?
First of all, we recommend blocking your bank account or another payment service account that you provided for the fraud. If it's possible, delete this account or change your password and other security tools.
We also advise taking it to court but if the site is offshore, chances are you will not get help. All in all, you have to admit it was your mistake and try to use the tips to find a reliable casino that will not steal your money.
How to protect yourself from fraudulent casinos
First of all, beware of all the red flag signs that we mentioned above. And secondly, do your own research on a website before you sign up and deposit. Consider the following criteria to find your perfect legit casino:
A valid license. If a casino holds one or multiple licenses, it's a sign of reliability. To be sure completely, you can visit the official website of a regulator and check the license number.
Security protocols. Most online casinos in Canada use SSL (Secure Socket Layer) protocols to encrypt players' information and transaction details. If a site doesn't have an employed security system, you'd better not use it.
Certificates of fairness. A legit casino website will always ensure all games are certified. Check games for fairness and legit payout rate before playing.
Clear terms and conditions. If you read the terms and you don't get a thing, try another casino with clearer terms.
Friendly customer support. If you ask something via live chat, you should get a message back within a few minutes. Good customer support working 24/7 indicates a fair operator.
Reasonable bonuses. Casino deals should have clear and rational terms and conditions. Otherwise, they're just grabbing your money.
To conclude
If you have an experience with fraudulent casinos, you have nothing else to do but let this go. You have a very small chance of finding this fraud floating around the internet. But if you have never been scammed by a casino site, you're doing well. Though, you must be cautious anyway and follow the tips for avoiding fraudulent casinos.
Always sign up with reliable casinos and verify your accounts only before you wish to withdraw. Do not fall into the trap by accepting vague terms and conditions and claiming impressively high bonuses. We encourage you to be more aware of what you are doing at online casinos and what they are doing for you.
Consider an online casino no document needed for your real money play. They are licensed legit casinos that don´t ask for verification.
Rate this post, please:
5
4
3
2
1
FAQ
There are plenty of legitimate casinos that operate in Canada. If you want to choose the best, pay attention to the number of licenses it holds. The more licenses and various certificates, the better. Besides, consider players' comments and feedback on independent gambling websites and forums.
Yes, you can. But you can't be sure that unlicensed casinos are legit. If you know the casino operator and that it pays out, you can go deposit and play. But we don't recommend doing so if you are unsure about the operator.
In most cases, yes. If you notice that all casino games in the lobby have very low payouts, you shouldn't play at the casino. It may not be a scam site, but you still don't want to play games that barely pay, right?
More articles on gambling topic