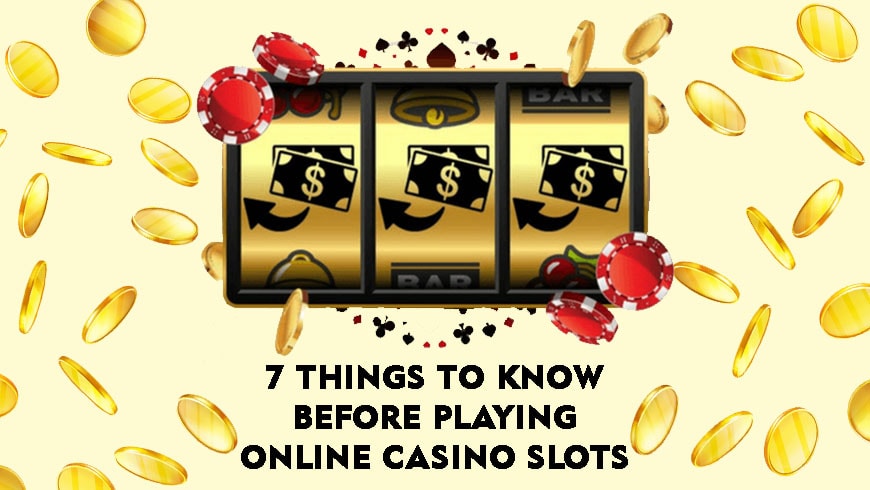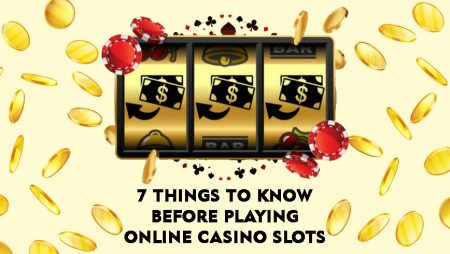 Slot machines are some of the most exciting games in the gambling industry. No wonder why they are the largest category in each online casino lobby. When beginners get started with games of chance, they usually pick online slots due to their simplicity. But slot machines can also be tricky and risky, which is why new players need to be careful when playing slots. Read this article till the end to find out more about casino slots.
Top Casino Slots Sites
You can pick any of these recommended casinos to play slots. They offer a broad range of slot machines and exciting bonuses to enhance your gaming experience. However, if you don't like this selection of top slots casinos, you can visit our casino reviews page and find a site to your taste.
A large variety of slots
Before you start, you should understand that there are various slot machines. There are thousands of them for any taste and budget. Slot machines are even classified into groups by themes, special features, payback percentage, and many other parameters.
For example, you can come across many themed slots: classic games with triple sevens and golden bar symbols, fruit-themed slots, Egypt-themed, treasure-themed slots, and many others. There are even slots based on holidays such as Christmas, St. Patrick's Day, Halloween, and so on.
If you don't care about themes, you can pick slots with unique mechanics and special features. For example, there are Megaways slots, Infinity Reels slots, cluster pays, and others that feature a special mechanic different from regular 10-payline slots.
A separate paragraph should be dedicated to "Buy Bonus" slots. This feature allows players to buy a bonus round instead of waiting till the right combination falls on the reels. Usually, online casinos give it a separate button in the lobby so that users can easily find all slots with the buy bonus feature.
What we are trying to say is that you can play various slots. If you don't like a chosen game, you can close it and find something of your taste. Try different games to find your favorite type of slots.
Online slots are available for free
It is recommended to test a free slot before playing it for real money. Fortunately, online casinos allow playing slots without deposit and registration. Simply put, you can just open a gambling site, head to the lobby, and try a few games for free.
These winnings are not real meaning you can't withdraw them. But thanks to free play you can learn and practice slot machines. The demo mode actually helps choose real money slots. Since you are playing a free version of a game, you can understand whether this slot pays high, whether you like it or not, and so on without risking your budget. And when you finally find the slot you want to play for real, you can switch to the real money mode.
Slots are randomized
Slot machines are games of chance, luck, or whatever you call it. From a practical point of view, these games are randomized, meaning they use random number generators to give results. This is why no one can predict the outcome of the next spin. Neither you can influence the result by applying strategies.
Winning results can be anything between $0.02 and $200,000. It depends on how much you bet per spin, what special features are triggered, etc. Besides, you can hit a losing or winning streak, as players call it. It's when you win or lose a few consecutive spins.
Of course, a losing streak is the worst thing that can happen with players because they lose a few bets. For budget players, it can be very risky as they can lose all their deposited money.
All in all, you need to be ready for the rollercoaster of slots. Don't try to chase losses as it will almost certainly lead to even bigger losses.
Slots have special features
Special features make every slot game more exciting, whether it's just a wild symbol or extra features such as a free spins game, expanding wilds, and Megaways mechanic in one slot. These features help players multiply their winnings. Thus, instead of winning $2, you can win $20 thanks to multipliers from various features.
Among the major special features, there are:
Wild symbols usually substitute regular symbols to make winning combinations. Plus, very often they feature additional multipliers.
Scatter symbols usually come as part of a free spins mini-game. If you land 3 or more scatters on the reels, they activate a bonus round.
Free spins game awards a few spins. Often, this game features multipliers and other interesting symbols that increase the payout.
Multipliers are usually a part of a bonus round or some special symbol. There are also increasing multipliers that can grow depending on the result of a spin.
Expanding wild symbols can cover the whole reel. Thus, instead of one wild symbol, you get 3 or more wilds.
Gamble game allows you to multiply your last win. However, there is a risk to lose the win.
Cascading reels mechanic is activated every time you win. The winning symbols disappear, and their positions are filled with other symbols that can also make winning combinations.
Infinity reels mechanic has no limit for the number of reels. If you make consecutive wins, the game adds a new reel to the grid.
Megaways mechanic creates thousands of winning lines instead of a standard number of paylines that usually range from 5 to 20.
There are way more special features of online slots. Each game is individual. If you want to learn about the features of a particular slot machine, you need to check the paytable.
Progressive jackpots are not that easy to hit
You can meet many games that feature progressive jackpots. However, if you play them, it doesn't mean you will hit the grand prize.
First, you need to understand the nature of progressive jackpot slots. They have a starting sum, say $100,000. With every bet placed, the amount of the prize grows. Progressive jackpot games are presented at each online casino across the globe. So when players from anywhere on the planet start playing it, the jackpot grows massively.
Although these games are also randomized, not everyone is eligible for the largest prize. Here's what you need to do to have a chance to win a jackpot:
Play popular progressive jackpot games. Slots such as Mega Moolah or Divine Fortune are more popular games that feature jackpots. Therefore, the jackpot amount grows faster. Plus, the winner will also be announced faster because of the big number of active players.
Place max bet. The jackpot games can be triggered by players who bet big amounts. It sounds unfair but it's true. Some slots even mention it in the game rules. So if you can afford it, bet the maximum.
Check the last hit of a jackpot. When you choose a progressive jackpot, you should consider when it was hit last time. Usually, jackpot slots that were won a few days ago don't get hit soon after it.
These rules must be observed when you intend to hit a jackpot. However, you should be realistic and understand that jackpots don't get hit from a single spin unless you are veeery lucky.
The higher your stake, the bigger the win
This rule works with all gambling games. However, when you play slots, you can win way more than when you play table games, for example. As we said, thanks to the special features and multipliers, online slots can give a good payout. And if you add a big bet, your result can be unexpectedly high.
If you play slots to win really huge amounts, you need to make riskier bets. No guts, no glory as they say. So if you can afford big bets, place them.
On the other hand, if you don't chase big winnings but play for fun, you can place low stakes and be ok with the game. Low-risk slots let you play as long as possible. Plus, there is a chance to win a nice sum of money, anyway.
Casino bonuses are helpful in some way
All online casinos offer bonuses and promotions for slots. Free spins, no deposit bonuses, and match offers are great for playing slots. But not always.
A good bonus that can even be useful for players should not have wagering requirements higher than 40x, cap on winnings and withdrawals. If you find such a bonus, you can be sure that your session will be beneficial.
Good casino bonuses make your gambling session longer thanks to the extra amount of money. However, if you win a pretty nice sum with that bonus, you can't cash it out until you complete the wagering requirements. In most cases, players easily clear the bonus and can request a withdrawal.
Beginners should not be afraid of bonuses. Instead, they should be attentive to the bonus terms and calculate the risks.
Check out no wagering online casinos in Canada if you are looking for the best bonuses.
In conclusion
Casino slots are great, especially for beginners. Although they don't have big odds of winning, they have different special features that increase the payout. But you need to be careful and choose slots right.
Rate this post, please:
5
4
3
2
1
FAQ
Yes, there are. Most online slots that you see in a casino lobby are available on mobile devices. You can use your iPhone, Android, tablet, or iPad to launch mobile casino apps or play games on casino websites. But make sure your internet connection is stable.
The choice of slots depends on your preferences. But if you don't know where to start off, we suggest that you try the following games. Book of Dead, Diamond Wild, Age of the Gods, Mega Moolah, Gonzo's Quest, Big Bad Wolf. Or you can find the "Hot" slots at your online casino lobby and pick any of the offered games.
There are hundreds of companies that create online slot machines. The most prominent of them are Microgaming, Playtech, NetEnt, Pragmatic Play, Yggdrasil, Betsoft, Playson, and others. Find your favorite slot provider at your online casino.
More articles on gambling topic