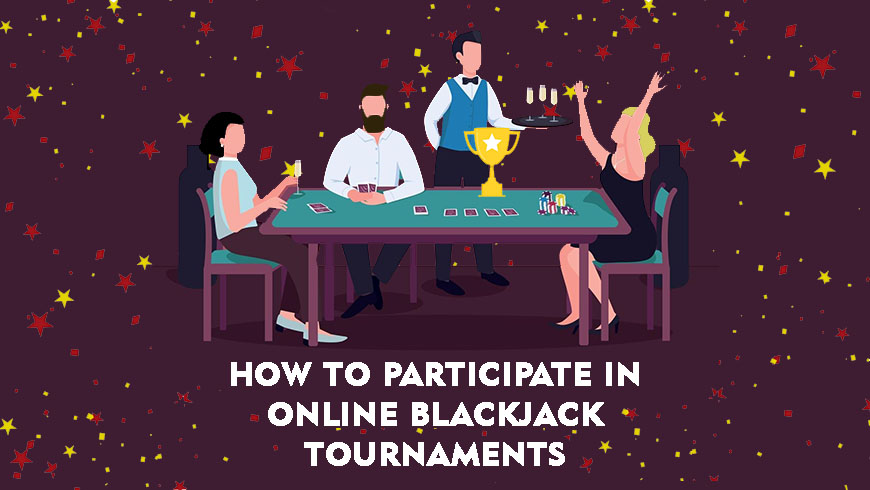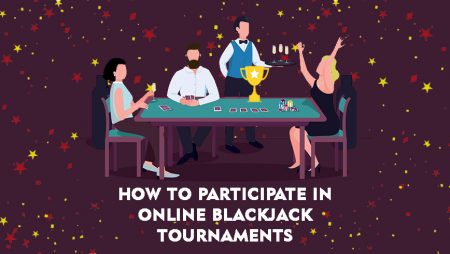 If you don't get the thrill from playing blackjack games anymore, try online blackjack Canada tournaments. You'll get a new angle on blackjack because winning a tournament is way more difficult than winning a blackjack session. It requires using a different strategy because you have to compete against other players for the most chips. In this post, you will find out how to take part in blackjack tournaments at online casinos.
Blackjack Tournament Online Casinos
Many online casinos in Canada arrange slot tournaments, for the most part, however, there are casinos that offer tournaments in live casino games. Besides, pay attention to online tournaments from software providers. For example, you can take part in Drops and Wins for live casino from Pragmatic Play.
What is Online Blackjack Tournament?
Online blackjack tournaments are based on standard blackjack games. Nevertheless, these two have notable differences. Online blackjack tournaments are usually held at a single-table game or at a multi-table game. Each blackjack tournament has its own rules and a number of available rounds, which is why it's important to read the terms before entering a tournament.
Most blackjack tournaments have two or three rounds. The winners from each round advance to the next one. Thus, they continue playing until they reach the last round and finish the game.
Here's what you should remember about blackjack tournaments and their difference from online games:
In blackjack tournaments, you compete not only against the dealer but the other players too.
In the beginning, every participant has the same bankroll.
The online casino sets the number of tournament rounds.
To get the upper hand, you need to know how to play against the other players.
The winner gets the largest prize from the prize pool.
There are different formats of blackjack tournaments.
This isn't all, but the key things to know about blackjack tournaments. Below, we'll tell you more details about each type of tournament and how to play them.
Online Blackjack Tournament Formats
If you really get interested in online blackjack tournaments, you will find out that they have dozens of formats. In this section, we share general information about the most common types.
Traditional Elimination Blackjack Tournaments. This is a traditional type of tournament, though it's not the most popular one. In traditional tournaments, players compete against each other at the table. The winners advance, while the others are eliminated from the tournament. Some tournaments allow the eliminated players to return to the tourney if they buy the entry.
Non-Elimination/Accumulation Blackjack Tournaments. Here, the main goal is to win the most chips till the end of the tournament. While participants are playing, they can see their position on the leaderboard. Thus, they can calculate how much they need to win to get to the top.
Live Money Blackjack Tournaments. When playing live money blackjack tournaments, participants must buy chips. Later, at the end of the tournament, they can exchange chips for cash.
Sit 'N' Go Blackjack Tournaments. Online casinos that arrange blackjack tournaments usually have Sit 'N' Go type of tournaments. Typically, once 6 players have sat down at the blackjack table, the tournament starts.
How to Play Online Blackjack Tournament
Before you take part in any type of blackjack tournament, you should know the specific rules of the tournament. So make sure to understand them. Here are the basic rules:
Register or opt-in for an online blackjack tournament in your casino. Buy the entry or a starting set of chips.
When players are given the first hand, you need to place your bet. Make sure to match the competitor's bet if you aren't the first to put your chips.
Make a wise move. Online tournaments give a time limit for making decisions, so you need to make a smart and fast move.
Wait for the result. If you win the hand, you will receive a number of chips. But if you lose, you just lose the bet and move on.
Check your position in the tournament. When the first round is completed, players who have collected the required minimum of chips advance to the next round. Participants that lost their money or don't have enough chips are eliminated.
See the results of the tournament. Players that eventually won or earned the most chips get awarded the money prize.
This is how online casinos run blackjack tournaments. However, as we said, the rules can be different.
What Blackjack Tournament Strategy to Use
Playing blackjack and participating in a blackjack tournament are different things. This is why a traditional blackjack strategy won't work at the tournament. Here are two strategies that you can try to use during online tournaments.
Basic Strategy
At the beginning of the round, you need to match the bets of the other players. Thus, your winnings or losses keep pace with the results of other players. Throughout the game, you need to monitor the chip count of the others and adjust your strategy to be ahead. If you see that your amount of chips is pretty low and the round is almost finished, you may want to be a little more aggressive to catch up. On the other hand, if you lead the competition, you can play more conservatively.
Contrarian Strategy
Using the contrarian strategy, a player bets opposite the other participants. For example, if others make high bets, then the player bets a low amount, and vice versa. As a result, you may take the lead if you bet high, while others are making low bets. Thus, when the dealer busts, you'll have a better win than other players. Or when you bet low, you lose less if the dealer has a good hand and your opponents bet high.
All in all, when you play online blackjack tournaments, you need to monitor the game in progress, adjust your strategy, and make smart decisions in a matter of seconds.
Play Blackjack Tournament Today!
Blackjack tournaments are fun and all, but if you really want to win the largest prize, you need to have skills. It's not only following some strategy but also understanding the rules, planning to make short-term wins instead of large wins, and making quick decisions. Once you learn to do that, you can go and opt-in for a blackjack tournament of your choice.
Rate this post, please:
5
4
3
2
1
FAQ
Most online blackjack tournaments require players to pay for entry. This fee includes the set of chips that you receive for the tournament. So basically you just buy the chips. Mind that all tournaments have different entrance rules, so check the terms before participating.
Typically, online casinos arrange a prize pool of a certain sum of money. Thus, the winners of online blackjack tournaments can win cash prizes. They range from thousands of dollars to small amounts depending on the player's position and the paytable.
It depends. Some casinos arrange online blackjack tournaments at table games, while others do it at the live casino section. Or if you opt-in for drops and wins live tournaments, the action will be in the live mode.
More articles on gambling topic