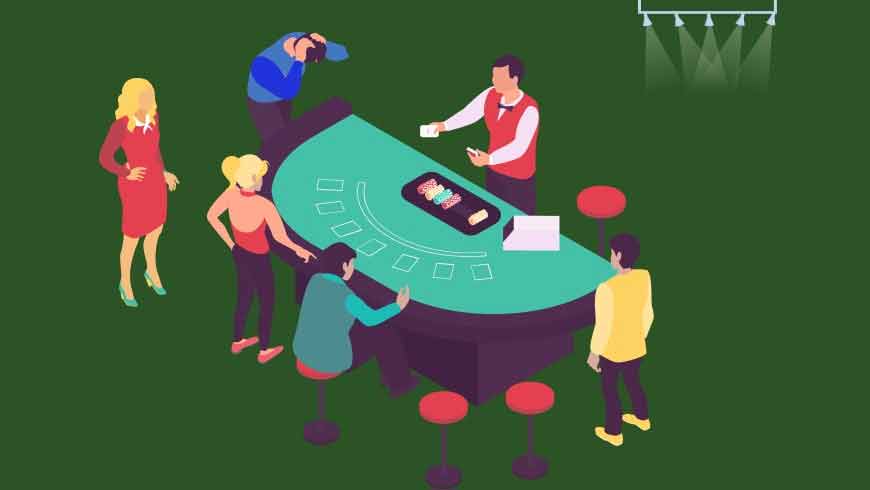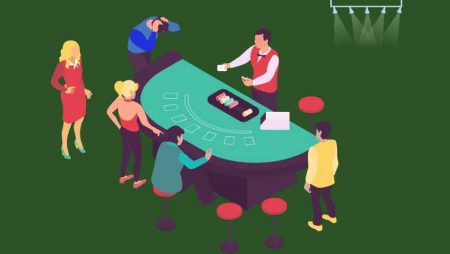 When a person hears the word "gambling", he or she feels concern and distrust. When it comes to online gambling, there are even more things to worry about. This sphere is full of superstitions and beliefs. If you are a frequent blackjack player, you already know the popular belief. The one with a terrible player at the blackjack table who is sitting next to you and decreases your winning chances.
blackjack players in Canada
This assumption is widely spread among blackjack players in Canada. The hypothesis is that decisions of your fellow players can directly impact your success or failure. And if a player changes his strategy, it will generate an effect on the other players' results.
If you think that it can happen only in the land-based casinos, you are dead wrong. Live blackjack in online casinos makes it even more vulnerable to bad influence of decisions. The fact is that in online casinos there are more fellow players than at the table in a brick-and-mortar venue. There every alternative player can annoy you with their ridiculous moves.
It is better to put a blame on someone else than admit your bad luck. That is why the failing players would be rather pointing the finger toward the next sitting player. Apparently, it's the latter who refuses to take another card or, vice versa, he strikes blackjack whereas the following card makes your position worse.
Every blackjack player sticks to their own winning strategy. That is why the decisions made by preceding players may leave you shocked. But how do you know that the actions of the player before you can impact your hand? And if you always use your strategy and hate when someone ruins the entire strategy net, would you be bound to fail?
Why and how players impact your winning?
Let's have a look at an example that is best showing the answer. Suppose you are playing live blackjack at your favourite Canadian online casino. The dealer gets a card saying a six. At this moment you have an 11, but the player next to you has a 16. And there are only five cards that can improve their hands, and eight cards that can make them fail this round. Obviously, the best move for them is to stand.
Since the dealer shows a six, there's a high probability of a bust. Still, your fellow player takes a card and draws a jack. He obviously loses, but you draw a seven. However, it isn't enough because the dealer has a 19. So, you have a right to get annoyed with the player who drew the jack.
You just can't deny the fact that the decisions of other players can affect your game. However, all scenarios are individual. If the aforementioned player drew a seven, and the next card would be an ace, you could be the winner at this round.
Does poor play always hurt?
Of course, you can't judge the other players and their performances that cause other blackjack players to lose. Nevertheless, such an outcome can happen to you anytime and you may think it's a curse. However, don't be too superstitious. The decisions of other players are random, and it makes the concept of blackjack game random.
It always annoys when an unskilled player joins the game and ends up getting the card you've been waiting for so long. However, you should know by yourself that blind plays save the table. And even though players can occasionally bust the dealer, they can equally make other players lose.
In theory, a poor decision made by a previous player will impact your winning chances, but the same is true for their good decisions. No matter if the move caused a negative outcome or a positive one, the result remains totally random. Remember the rule of thumb: never change your strategy to accommodate the long-term effect of a single poor decision made by someone.
What to do?
There is only one solution if you want to score a win at live blackjack. You need to apply a reliable strategy to your play and stick to it. You can be 100% sure that your neighboring players lead you to failure and snatch away your card. But this is not the reason to give up on your strategy because in the long run you will gain your winnings.
There is another solution. You can choose any other variation of blackjack and try to boost your odds there. However, it's not a guarantee that the players in that game would not bother you.
Rate this post, please:
5
4
3
2
1
FAQ
The casino is legit when it meets all requirements issued by its licensees. Well, who licenses the online casinos? Good question, because usually people do not care about it. A legit casino always has a reliable licensee. It is an organization that checks all casino activities for fairness. Also, if the casino has a license, it means that all your information, including name, banking activities, card numbers is secure. Some popular licensees are the UK Gambling Commission, Malta Gambling Authority, Swedish Gambling Commission and others. Before filling any information on a casino site, make sure it has a license by a reliable regulator.
For more than twenty years, Captain Cooks casino gained a strong reputation among casino players from all over the world. The major priority for a casino is safety of its players. Captain Cooks provides security of the user's personal information, including banking activities, identification information, and so on. The important thing you should consider is the casino holds a license by a Kahnawake Gambling Commission and has games by Microgaming software. These two factors prove the legal side of the casino. Besides, all slots are also certified. The audit company eCOGRA checks all the games in the casino portfolio. If you're still wondering about the legality, you can join Captain Cooks casino and make sure that there are all legality signs that prove that Captain Cooks is fair.
Surely, yes. Canadian government legalized all forms of gambling several years ago. But when it comes to online gambling, players can gamble at offshore gambling sites only. Canadian legislation doesn't allow creating online casinos on the territory of Canada. That is why only international casinos are available for players in Canada.
More articles on gambling topic