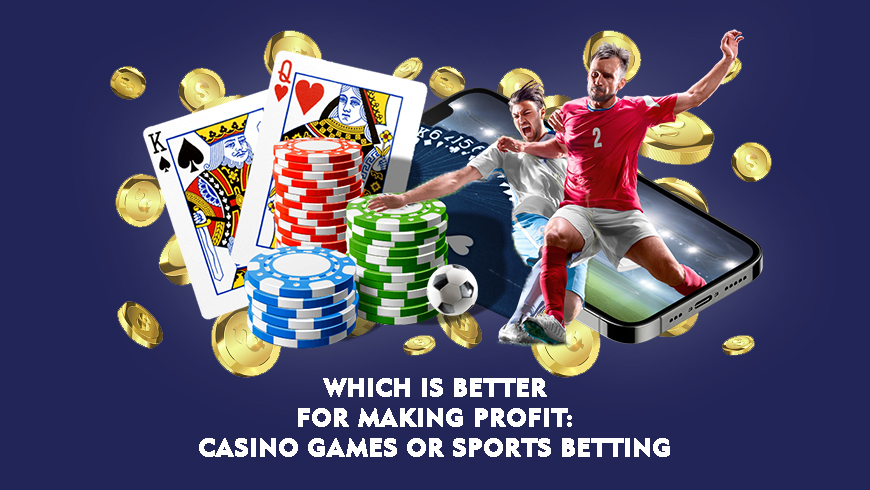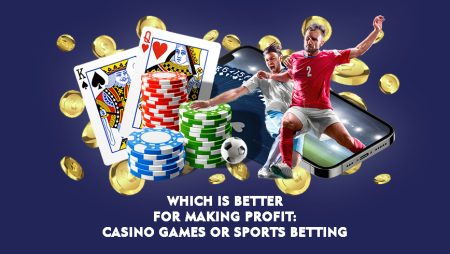 Casino platforms offer various activities to place your money on. It can be a casino game with an instant result or wagering on sports. Both forms of gambling are very popular among Canadians. And both of them can bring you a nice profit. However, if you are trying to decide which of them will get you more real money, you should read this post till the end. After reading it, you will have a clearer understanding of these two gambling options and this may help you decide. But first things first, choose your favorite casino and sportsbook:
There aren't that many gambling operators that offer both casino games and sports betting. But we have compiled a list of the top sites. Check them out to try both games and sports betting.
Betway offers a big sportsbook and a huge casino lobby. Pick your favorite activity and earn Betway Plus points to get extra rewards from the casino.
The most important factor in choosing between these two activities is your own preference. You won't be able to earn money on sports betting if you hate watching sports on TV, and the same is for casino games. So a good part of the decision-making has to do with your tastes.
But it will also be difficult for you to get profits on either of the activities if you don't have enough knowledge. If you don't understand how games and sports betting work, you won't be able to make good decisions.
House edge of casino games VS house edge of sports betting
To tell the truth, both gambling options have house edges. And if you think that sports betting is somehow better in this term, you're mistaken.
Games
Online casinos make money when you're playing fun games. Since all games have a house edge, which is the percentage of your bets kept by a casino, you will give money to the casino regardless of what games you are playing.
When you place a wager, you have the odds of winning that bet. And, you have payout odds for that bet. The thing is that these 2 numbers are never the same, which is why a casino is winning.
For example, you're playing at a roulette table. And you decide to bet on black because you think you're getting even chances to win even money. But it's far from the truth.
A roulette wheel has 38 numbers, and only 18 of them are black. So the chances of winning are 20 to 18 or 10 to 9. In the long run, online casinos pay this bet off at even money and win an average of 5.26% of every bet players make.
But this is only a roulette game with an average return to player of 95%. There are games that have higher and lower house edge percentages. And, all of them give a clear mathematical edge for the casino.
Sports betting
Sportsbooks also have a clear advantage. However, they offer betting options that make you feel like you're having even odds of winning your bet. A good example of this is a point spread bet.
For example, Team 1 is playing against Team 2, a 5-point favorite. Then, Team 1 needs to win by 6 points or more to make you win if you have placed on them. Team 1 can lose, but if it loses by fewer than 5 points, the bet still wins.
Bookmakers skillfully determine what kind of point spread will result in a 50% chance for either side. It sounds like a bet with a 0% house edge. But mind that bettors are required to risk $110 to win $100. And, if you win $100 half the time and lose $110 half the time, in the end, you will lose all your money.
This difference between the amount you're betting and the amount you're expected to win is called the vig. This vig can vary from a sportsbook to a sportsbook. Some take more, some take less. But the result is the same — you must win more than 50% of the time to break even.
Then, how do you make a profit from sports betting? Just like an average casino gambler, you need to win a high enough percentage of bets.
How to get an advantage over a casino and sportsbook
Again, both games and sports betting are similar in the terms of having an edge over the operator.
Games
Players need to find games where they can get a mathematical edge over a casino. Most games won't let you do that, especially if you choose slots. But there are some games that give you that opportunity.
The best example of such a game is blackjack at a land-based casino. But the basic blackjack strategy won't help you get many profits. And, what can give you an edge is card counting. However, the security systems of online casinos don't make it possible to count cards in online blackjack.
You can also try video poker where you can get a small edge over the casino. However, you must be a video poker pro to find a machine with a nice paytable.
And if you are planning to play slots, roulette, and different lottery-like games, you'd better rely on your luck, because you will have no chances of getting an edge.
Sports betting
Just as experienced casino gamblers, savvy sports bettors can also get an edge over a casino. The good thing about sports betting is that you can choose a game to bet on.
For example, if you want to win over a bookmaker, you need to pick games where the lines are off. Sometimes, sportsbooks will set the lines just to generate more action on the other side of a game, but they don't have a 50% chance.
Their goal is to get 50% of the players' money on each side and rely on the vig that will guarantee a profit anyway.
Which is better for real money?
As you can understand, both casino games and sports betting have the same probabilities of winning money. Both of them have house edges, and in both activities, you can get a mathematical edge over a casino/sportsbook provided you are an experienced player.
The following tips will help you advance in both games and sports betting:
Choose an online casino or sportsbook according to their payout rate.
Always check the house edge of each particular game whether at a casino or in sports.
Learn the details of the game you are playing/the game you are betting on.
Practice betting strategies.
Mind that all these tips are good for gamblers who are planning to earn money on casino games or sports betting. If you're not looking for professional gambling, you don't have to devote so much time to learning games and bets.
Decision-making principles
Now that you know that both games and sports betting have the same probability of winning real money, you are free to decide between these two depending on your gut feeling.
Try both and ask yourself the questions:
Do I enjoy this type of gambling?
Does it feel fun enough to make it worth doing regularly?
If the answer to both questions is "yes", then why not play those games or bet on sports all the time. Besides, you don't have to choose one of the two. You can always play real money games while waiting for the result of your sports bet.
To conclude
If gambling is your passion and you are ready to spend a lot of time trying new ways to win money, it's a good idea to become a professional gambler or sports bettor. Both activities can give profits in the long run. Just determine your favorite one and direct all your powers towards learning more about it.
But if you are a recreational player, it shouldn't even come to your mind which is better, casino games or sports betting.
Rate this post, please:
5
4
3
2
1
FAQ
Yes, there are. Most sportsbooks offer free bets that you can place on whatever you wish. But make sure to read the terms of such a bonus because there are a lot of restrictions and requirements.
No, not all. Most casino sites in Canada have thousands of slot machines and table games. But sports betting is not included in their offering. So you should look for online casinos that also offer sportsbook software. Check our casino reviews to find the best casinos and sportsbooks.
To win a bet on a certain sporting event, you need to predict the right outcome. It may be difficult for you if you have zero knowledge about the sports and teams you are betting on. And, even though you are sure your chosen team will win, you can still be mistaken because you can't predict what happens during the game. We advise you to learn the latest news about the sportsmen and teams. Also, watch releases and read articles by sports experts.
More articles on gambling topic