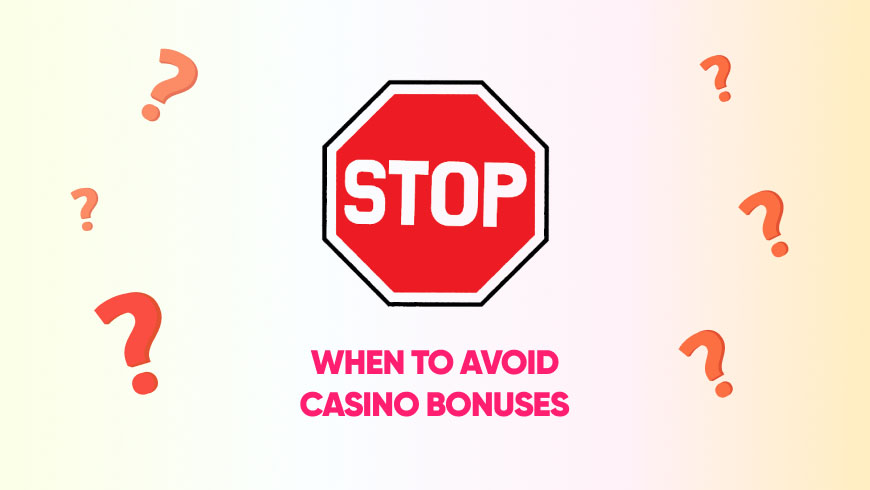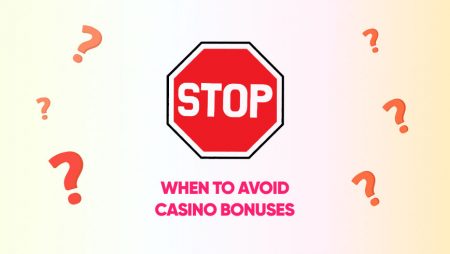 Everyone loves bonuses. And sometimes they help players boost their budget. But some casino bonuses aren't really worthwhile. But how do you know if the bonus is worth trying? This is the question we are going to answer later in this post. So, keep on reading the text to find out what bonuses you should avoid. Leaping ahead, we will tell you what online casinos have good bonuses and promotions. You can join these casinos and claim their bonuses without any risk.
Online Casinos with Decent Bonuses
The recommended gambling sites have a good rewarding system with nice bonuses and other perks. Although they still have certain requirements for bonus use, these rules are attainable. So, you can get the best online casino payouts.
Why Wagering Requirements Exist
When it comes to casino bonuses, the wagering requirements are always the first to speak about. To determine whether you should avoid a bonus or not, you need to look for its wagering requirements.
Simply put, wagering requirements were created to protect online casinos from bonus abuse. If casinos gave free money as bonuses, they would go bankrupt. But to protect their financial status, they give you bonuses and require you to play with this money a certain amount of times. The main idea of wagering requirements is that you use the bonus money for games converting them into cash, and then you are free to withdraw your real money winnings.
Wagering requirements vary significantly from one casino to another. They can range from 10x to 70x and higher. Besides, casinos can apply them to the bonus amount only or to the bonus and deposit amount. To give you an example, there is a casino with a $1,000 bonus featuring 35x playthrough requirements on the bonus money, and there is a casino that offers a $700 bonus with 25x requirements on the deposit and bonus amount. But in the end, the total wagering amount is the same in both cases.
That is why you need to pay attention to the terms and conditions of a bonus. Also, you need to know what amount must be played a few times: a bonus amount or bonus + deposit amount. These two things are important in making further calculations and your decision about the bonus.
Calculate the Bonus
To make the right decision, to claim a bonus or not, you need to do the math. It can take time, but the more you practice, the easier it is to reckon up the bonus.
Determine the wagering requirement
First, you need to calculate the wagering amount. Simply put, you need to multiply the wagering requirement by the bonus amount or the bonus + deposit amount.
For example, a bonus of $1,000 that has a 45x wagering requirement requires you to bet $45,000 on games. If you claim a 100% match bonus of up to $1,000 with a 25x wagering requirement on bonus and deposit amount, you will need to multiply the sum of $1,000 + $1,000 by the requirement. Thus, you will leave $50,000 at the casino.
Add to game contribution
At this moment, you can already understand how much you need to fund to the casino. But this isn't all. Now you need to add the game contribution game to the math.
The game contribution rate is the percentage of wagers that count towards the wagering requirements when you play a certain game.
For example, online slots contribute 100% towards the bonus playthrough. This means that if you play slots with the bonus money and your calculated wagering amount is $45,000, then this amount is final. In other words, you can skip this step if you are a slots player.
However, if you want to play table games like blackjack, roulette, or anything of a kind, you need to take this step seriously. On average, table and live games contribute 10% of wagers towards the requirements, so you need to multiply the wagering amount by 10%. Here's what the total wagering amount can be for certain games:
$1,000 bonus x 45 wagering requirement to play video slots is $45,000 to wager
$1,000 bonus x 45 wagering requirement to play roulette is $450,000 to wager.
Calculate the losses
The sums of money we mentioned above can seem very big. But don't worry, you won't need to deposit this amount of money, and you will absolutely not lose it all away. Moreover, you will probably win more often and bigger than lose. It depends on the house edge of a game you are playing.
To calculate the amount of your potential losses, you need to multiply the wagering amount by the house edge of a game. Here are the examples:
$1,000 bonus x 45 wagering requirement on roulette = $450,000 x 0.027 house edge in European Roulette = $12,150
$1,000 bonus x 45 wagering requirement on Big Bad Wolf slot = $45,000 x 0.0265 house edge playing = $1,192.50
Obviously, it isn't a good idea to play roulette with the bonus. But a slots player can afford to play the game with such potential losses. The potential losses for other game players can be not very significant. For example, a video poker player with a 0.0046 house edge would only lose $828 if the poker game contribution is 25%.
All these figures can have an impact on the bonus value. But usually, the bonus is only favorable for slot players. However, professional gamblers can also benefit from bonuses.
To Claim or Not to Claim
In fact, the wagering requirements determine if the bonus is worth claiming. But don't ignore the terms related to the qualifying games and their contribution. Even if the requirements are small, you need to calculate what the wagering amount will be in the end, taking into account the game's house edge and contribution towards the requirements.
There is one more important question to answer for yourself. Do I play to have fun or to win money? If you need the extra spins for the thrilling emotions, the bonus is worthwhile. If you need money, the bonus isn't a good idea.
Rate this post, please:
5
4
3
2
1
FAQ
The best casino bonuses are those that have zero or low wagering requirements. If your casino offers you a deposit match bonus with a 10x playthrough requirement, why not taking it? There are also good casino bonuses like cashback and loyalty rewards. Some casinos launch tournaments with big prize pools of pure cash.
All figures that we used in the article are available for anyone at online casinos. For example, the bonus amount is on the promo ad. The terms and conditions include the game contribution rate, the information about the wagering requirements, and what they spread on: a bonus amount or a bonus and deposit. Besides, the game has the house edge rate in the game rules.
If you care about your own money, then yes, you need to do the math before claiming a casino bonus. The thing is that without making calculations, you might get a bad experience with casino bonuses. To avoid big losses, you need to take all things into account.
More articles on gambling topic