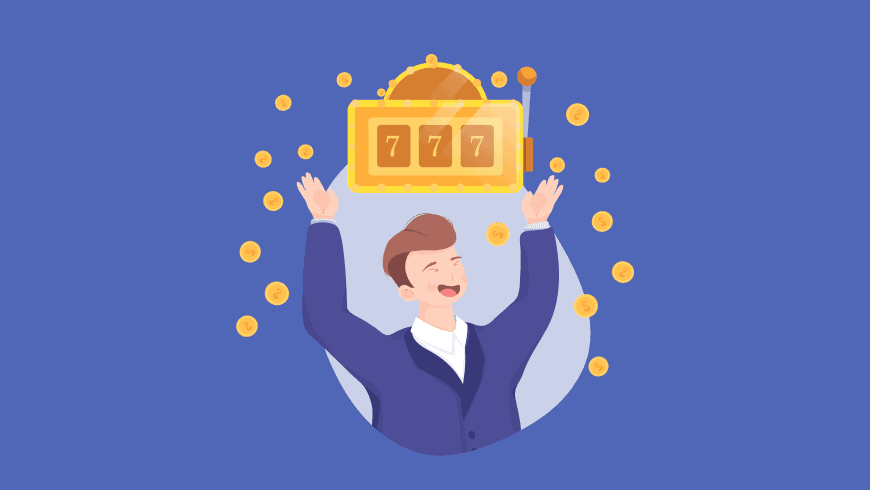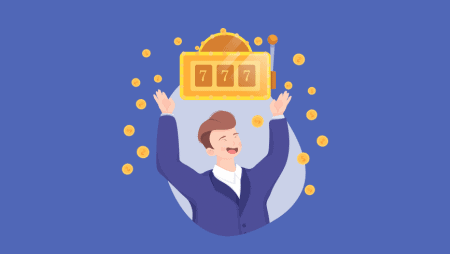 On October 18 Laval resident Elie Chebli became another winner from Loto-Québec gaming website. He was playing slots named Powerbucks™ Wheel of Fortune® Hawaiian Getaway with Progressive Jackpot and won a prize of $1,321,851 in total.
The win was only claimed a day ago, October 29 at the Loto-Québec head office in Montréal but the whole population of Canada already knows the news.
Elie Chebli couldn't believe he'd actually won the Jackpot, at first. He came to his senses only after he'd got a call from a Loto-Québec agent. "What a great call that was!" Elie exclaimed.
That same night Chebli was planning to leave for Florida but decided to stay and wait for the $1,321,851 prize. He celebrated the win of his life with his loved ones.
The Loto-Québec Casinos
By that time the Powerbucks™ slot was already popular among Canadians. The game includes a progressive jackpot that only starts at $1 million. Québec casinos and gambling site lotoquebec.com introduced the slot machine back in 2016.
Since that year the Powerbucks™ slots at the casino venues and sites have paid out 12 prizes of over $1,000,000. The total sum of $14.4 million went to 12 Canadian gamblers.
An innovative slot Powerbucks™ links online games with brick-and-mortar slot machines. In other words, it connects gambling venues in four Canadian provinces of Québec, British Columbia, Manitoba and Ontario.
The number of gamblers who wager online and in specific establishments across all the four provinces makes the Jackpot grow very quickly in a progressive succession. The minimum possible bet equals only 75 Canadian cents.
Speaking of Loto-Québec, it is a provincial based corporation that is dedicated to operating casino games in a responsible and controlled manner. The year 2020 hasn't yet passed by, but the company managed to pay out 92 prizes to lottery winners during this year.
The Best Time for Jackpot
All the gamblers are aware that Jackpot comes for no reason. There's no special time or game. It's just a randomizer which makes a decision to award us with a Jackpot. That is why there were so many attempts from gamers to hack the RNG brain. But perhaps only a few, the smartest individuals, could make such a success.
Not everyone of us is a super skilled computer geek. No matter what educational or cultural background we all have, we still have equal chances to hit an online casino Jackpot. Analyzing the case of Elie Chebli and dozens of others, they are regular people with their everyday life routine. They go to work 5 days a week and play casino games just to relax after the hard day.
However, no one of them could imagine becoming the one chosen for the biggest prize of their life. That unpredictable and even shocking moment changed every little thing about their lifestyle. The winners did not expect those fascinating results. Such things don't come in the snap of a finger.
How do you Know Jackpot is Close
Nevertheless, there are some hints to remember while playing Jackpot games at online casinos. The recommendations are based on some research of winning cases. They all actually have common reasons for striking.
Jackpot Sum is Way Too Bigger Than the Starting Sum
There's not a person who launched a slot, made one spin and won the Jackpot right away. It doesn't work this way. The idea of progressive slots is to grow the starting budget with the deposited money of players. The starting Jackpot balance can be $1,000 or $10,000, or even $1 million like it was in the case of Powerbucks™. Let me explain why you should pay attention to this first sum.
Before you start spinning the Jackpot game, mind what the current money sum is. If it's just 5% bigger than the starting point, the chances to hit it soon are very little. When the actual budget becomes significantly higher, or even twice and thrice bigger than the first sum, you become more probable to win the Jackpot.
Big Number of Current Gamblers
The cherished chance is closer when there are hundreds of people who are playing the same game at the very same moment. Each one of them spins about 30 times a minute betting equally 30 times. Consequently, the total Jackpot increases. If you join this process at the right time, you can become a winner as no one has hit the prize yet.
But how can you understand how many people are into the game right now. Some slots have indicators with a number of current players. Or you can see how fast the Jackpot changes its balance numbers. If it's about 2-3 times a second, there are a lot of bettors in front of the screens. At this moment you can join them.
Jackpot hasn't been Hit for Ages
Let's combine the two above mentioned points: quite a big Jackpot sum and huge number of players. It results in a 99% probability of winning the Jackpot. Just because it hasn't been hit for a long period of time makes every participant a potential winner.
Whenever you see a slot with a big and rapidly growing progressive Jackpot, join the game to take a position next to the other online gamblers. You wouldn't forgive yourself for not participating in the winning game.
Know the Rush Hour
Jackpots can be different. There are daily, weekly, monthly wins and so on. You need to watch the gameplay of each and take part during the rush hour. The lucky period is usually evening or night. This is the exact time when people come home and launch a casino site.
So let's suppose you come home from work and wish to play the daily Jackpot slot at your favourite online casino. If by that time the Jackpot hasn't been hit, you have only about 5 hours until the stop. These five hours are the period when you can win the big prize. The same is with the Weekly and Monthly Jackpots. Usually, they are hit by the end of the session, so be aware.
Summarizing the Talk
Everyone has a dream to win Jackpot but no one really knows when it will happen and whether it will at all. We can only spin and spin hoping that one day some online casino manager calls us saying "Congratulations, you're the millionaire!" This is what keeps us playing with a passion in our hearts. And although we can't influence the RNG decision, we can pop up in the right place and at the right time.
Rate this post, please:
5
4
3
2
1
FAQ
Yes, it is. You can place wagers on most legit betting platforms if they offer odds for political events. The Canadian government doesn't prohibit online or offline betting. Just make sure that your chosen website works properly and you'll be fine.
Online casinos arrange tournaments that require players to bet real money. Unfortunately, you can't use bonus money while taking part in the promotions. All casinos mention this in the bonus terms.
Microgaming releases its games through the online casinos that belong to Casino Rewards Group. So at these casinos, you can find all Microgaming games. These include slot machines and progressives such as the most popular Mega Moolah. Besides, you can play many table games and live casino games. Poker and video poker games are also available for poker players. The lobbies of CRG casinos include such games as sic bo, Golden Hook, keno, Pachinko, bingo games, and other interesting and not-so-standard gaming options.
More articles on gambling topic