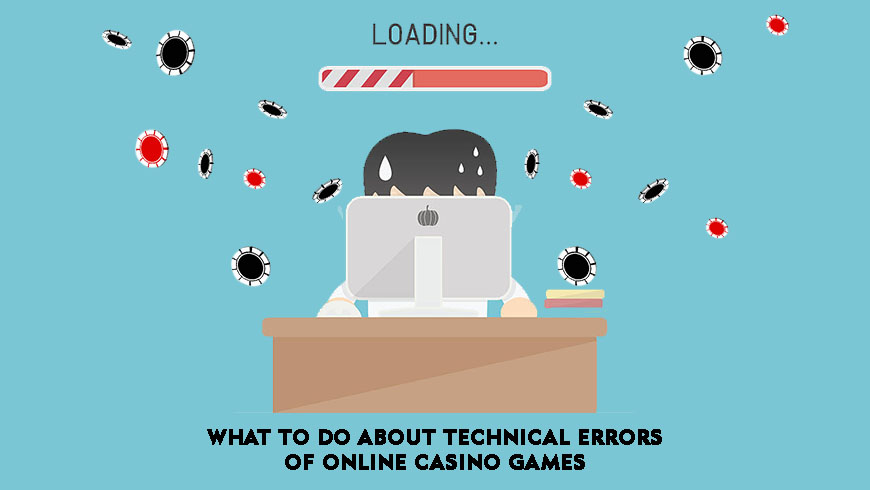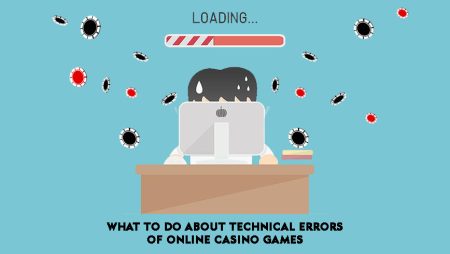 Due to the nature of online games, they can malfunction. It doesn't happen very often but when it does, it's pretty confusing. Most players believe that when a technical error occurs, there must have been a huge win. However, this isn't always true. In case of experiencing technical errors, you shouldn't panic. Instead, contact the casino team so that they can solve the issue in the nearest time. But make sure to choose online casinos with trained customer support working 24/7:
Many Canadian casinos have well-trained customer support managers who know how to deal with different problems. You may experience a long payout, a failed deposit, an unclaimable bonus, game errors, etc. Don't hesitate to reach out for support and ask them for help.
However, some game errors happen by the fault of online casinos and software providers. It refers to slot freezing or disconnection problems. Keep reading to learn more about it.
Types of online casino game errors
It might sound weird that a well-developed and tested game could possibly experience any kind of errors. After all, online casino games are supposed to run perfectly. However, software and browsers get updated nearly every hour, and this is what causes a total mess with a perfectly set game.
Incorrect payout
An incorrect payout is when a game shows you a win amount but you actually receive a different sum of money. This is the most frustrating error that can occur with an active real money game. It's even worse when the payout is considerably less than what the game displayed in the first place.
Such an error can occur for a number of reasons. For example, it can be a graphical mistake, which is why the game displays a result different from the one selected by a random number generator (RNG). What to do about it:
As soon as you notice the error, record the time and make a screenshot.
After that, contact the support team by attaching proof of what has happened (screenshot).
The team will look into your player's history from their end and explain to you why this happened.
Although the online casino will help you with understanding the problem, be prepared that they will most likely adhere to the official result. In other words, you won't get the payout displayed in the game. You'll get paid according to the RNG data.
Visual issues
You can't deny that the visuals of a game are important. You won't enjoy the game if it looks unattractive, has a low quality, and zero visual effects. If a game, particularly a slot, fails to display the right image for some reason, you won't get enough enjoyment.
Especially if you are playing a game that has been released a decade ago, you may experience some visual issues. However, over the last few years, game developers have been significantly improving their game design. Thanks to HTML5, companies create games of very high quality.
So in most cases when you are playing a game with visual issues, the problem is at your end. And it's probably a poor connection. Try the following:
Check your internet connection.
Reboot the internet, computer, or mobile device.
Close other tabs that may slow down the internet (YouTube, Netflix, Twitch, etc).
Switch from wi-fi to mobile data connection or backward.
Visual issues are even more frustrating when you are playing a live game. So try to play live casino when you have a 100% strong internet connection.
A game doesn't load
Sometimes, you can open a game you want to play but it shows a black screen and a message saying that they are doing everything to get the game function.
This happens usually by the fault of a software developer. And, when you see such a message, it means that they have already received a lot of complaints and are working to fix the problem.
What to do:
Just wait and try another game.
Try a different browser because sometimes the error occurs when you're using an outdated browser.
Restart your internet connection, which can also be a factor for the error.
Game freezing
Slots may freeze from time to time due to the poor internet connection at your end. However, if it's not the fault of your internet provider, then it most likely has to do with software.
In this case, you shouldn't worry because each spin/draw is recorded individually. The worst scenario is that you lose the result of your last spin, which is also very unlikely. The thing is that the game based on RNG determines a result long before you see it. The system knows the result the moment you click the button.
It means that if the game freezes or crashes in the middle of the reels spinning, you will highly likely get paid if you win anything. What to do:
Refresh the casino page.
Close the browser/app and go back to the game.
As a rule, the game will be waiting for you at the point you've closed it. If the problem doesn't disappear, try to clear your Cookies and cache.
To conclude
Unfortunately, it's normal that sometimes online games have technical issues. It's especially frustrating because real money is involved, and players risk losing it. However, whichever error may occur, you shouldn't worry because the RNG has already determined your outcome. So you will get paid fairly regardless.
If you wish to try casinos without ID and experience easy and fast withdrawals, check the best of them on our website. We must tell you that no verification casinos offer professional customer care. Many of them have VIP programs with a dedicated team that helps with different problems, including game errors.
Rate this post, please:
5
4
3
2
1
FAQ
No, it doesn't. It means that there has been an error at the end of the provider, casino operator, or yours. Anyway, you will get your payout according to what the random number generator determined. The casino team may give you the proof if you need it.
It is possible that you can hit a progressive jackpot but it turns out to be a malfunction. In fact, there are some examples in the history of gambling. This is an incorrect payout type of error. It can have to do with graphics or internal bugs.
This is probably being solved at the end of the online casino at the moment you see the app is not working. If it's been off for a long time, try to contact the support team via email. Or you can use the desktop casino to chat with the team and play games. But sometimes it's enough to update or re-install the mobile app to get it working.
More articles on gambling topic