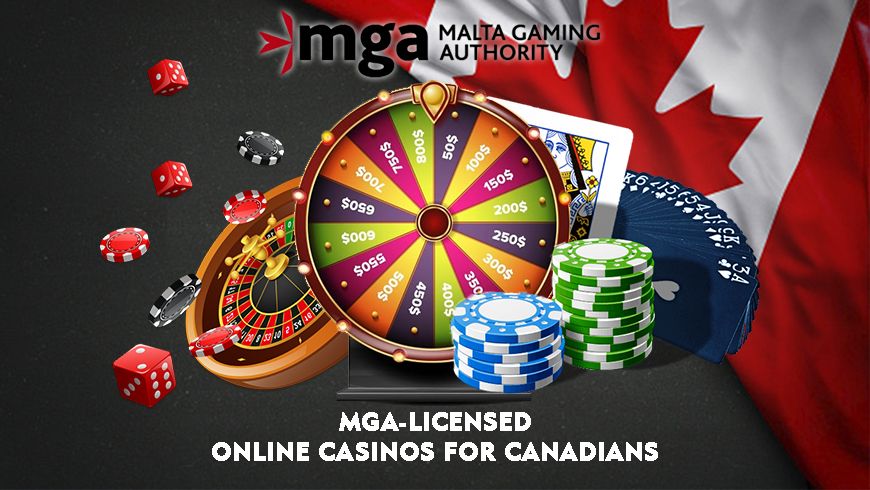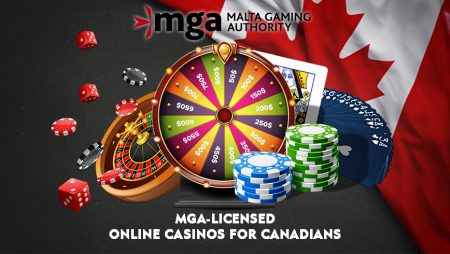 Players are always advised to sign up at licensed casinos, especially if they are regulated by strict gambling standards pertaining to the Malta Gaming Authority or the UK Gambling Commission. This post will tell you why MGA-licensed casino sites are considered some of the best. Besides, you will learn who in Canada can play on these sites. But first of all, check out the list of the top online casinos regulated in Malta:
Indeed, there are a lot of Canadian online casinos that hold a license from the Malta Gaming Authority (MGA). You can find the full list on our website in the casino reviews section. We have posted a big number of reviews on MGA-regulated casinos. All of them are legal and safe for Canadian players.
LeoVegas Casino is one of the most popular MGA casinos. It offers reasonable and interesting promotions. We recommend checking the post about casino online Leovegas jackpots.
Who in Canada can play at MGA casinos?
A few months before, any Canadian resident could play at online casinos registered in Malta. However, with the changes in gambling regulations in Ontario, these sites have become eligible only for players outside Ontario. But there are a few exclusions.
If you are residing anywhere in Canada, you can play at any offshore online casino, including those licensed by MGA. But make sure your chosen website has been licensed in a recognized jurisdiction.
If you live in the province of Ontario and wish to gamble online, you will only legally be able to play on websites approved and licensed by the Alcohol and Gaming Commission of Ontario (AGCO). The good news is that some MGA-licensed casinos have also acquired a license from AGCO. For example, 888 Casino holds multiple licenses, including an MGA license and an Ontario Gaming license.
Why is it important to play at a licensed casino?
Usually, players do not care about whether or not a casino is licensed. But checking for a license is a number one recommendation for online players. Respected jurisdictions like the MGA protect players against different problems with the casino such as:
rigged unfair games
a high chance that your banking and personal information may be stolen or hacked
lost balance
All of these problems are excluded when you play at a licensed casino. Because they go through a rigorous checking process where games are proven fair, the platform is secure, and customers' balances and data are safe, players are protected from any trouble.
And even though such a thing occurs, you can easily make a complaint and send it to the regulator. They strictly attend to customers' satisfaction, and you can be sure that the problem will be solved.
Why is MGA one of the leading regulators in iGaming?
The Malta Gaming Authority was established in 2001 with the purpose of regulating land-based and online gambling businesses based in Malta. They ensure the following:
Vulnerable people and the underaged are protected from the negative effect of gambling;
Prevention of the use of casino services for criminal activities such as money laundering;
The integrity of games and gambling websites under the MGA regulations;
In case of disputes, players are supported.
MGA has the strictest standards for gambling operators and software developers in the gaming industry. This is why their license cannot be easily acquired. Casino operators have to provide a lot of documents to meet these standards and satisfy the regulator. Plus, the license is very expensive in comparison to other gaming licenses.
This is why if an online casino is licensed by the MGA, it is trustworthy and safe for players.
Types of MGA Licenses
The authority offers four types of gaming licensing for both online and land-based businesses:
To operate remote gaming for casino games and lottery, i.e. games of luck.
To operate remote sportsbooks with fixed odds.
To advertise gaming services from Malta or in Malta.
To host and manage gaming operations for B2B services. For example, a license for a game provider such as Microgaming.
The licenses cover a range of gambling activities but do not support horse racing and spread betting. If a casino wants to offer such bets, it must acquire a license from a different regulator.
How Does MGA Resolve Disputes?
From a customer's point of view, dispute resolution is one of the most important services. This is helpful when a player doesn't agree with a certain aspect of an online casino service and is not satisfied with the response to his complaint received from the operator. If you find yourself in a similar situation, you can also raise a dispute over one of the following areas:
You believe that your MGA casino hasn't awarded the correct amount of winnings.
You are sure that a game doesn't pay out correctly due to malfunctioning.
Your funds are withheld unfairly by the casino after you requested a withdrawal.
A casino operator has used your data without your consent or insecurely.
If you want to raise a complaint, you need to take two steps. First, your complaint must be sent directly to the operator, who must give a response within 10 days. If you are not satisfied with the response, then send it to an Alternative Dispute Resolution (ADR) entity of the casino.
It can be the eCOGRA that also audits and verifies games and platforms for licensees of MGA. The ADRs work as brokers between the casino and the player. However, you might not need their help because most MGA casinos operate within high standards.
What Are MGA's Responsible Gambling Tools?
If you are playing at the MGA-licensed casino, you will have a few options to improve your gambling habit if you notice signs of addiction.
The most common responsible gambling tool is setting a limit. You can set a limit on deposits, bets, and losses for a specified time. It can be a day, a week, or several months.
You can also choose a "time out" option which prohibits access to your account. During this period, you cannot open another account with the casino.
Players can also opt-in for self-exclusion which doesn't allow playing real money games for 6 months or longer.
To Conclude
If you are planning to gamble online for real money, make sure your casino has a license. It will be absolutely great if your choice turns to an MGA-regulated gambling website. Fortunately, a lot of Canadian casinos follow the standards of this authority, which is why there's a high chance that your chosen casino will have the MGA license.
Rate this post, please:
5
4
3
2
1
FAQ
Yes, you can. If a casino doesn't have a license, it doesn't mean it's unsafe. However, there's still a chance of having trouble with payouts, personal data, etc. If you want to avoid these problems, you should join a licensed online casino.
When searching for a licensed casino, you may come across gambling sites regulated by various authorities. Aside from the MGA, the UK Gambling Commission also has some of the strictest standards and regulations for casino operators. Or if you live in Ontario, you can consider offshore websites licensed by the AGCO. It also has a strict checking process for operators.
Yes, they do. According to the MGA regulations, online casinos must pay out fairly. But if you have problems with receiving your winnings, you can always contact customer support. Or try to make a complaint to an Alternative Dispute Resolution entity.
More articles on gambling topic