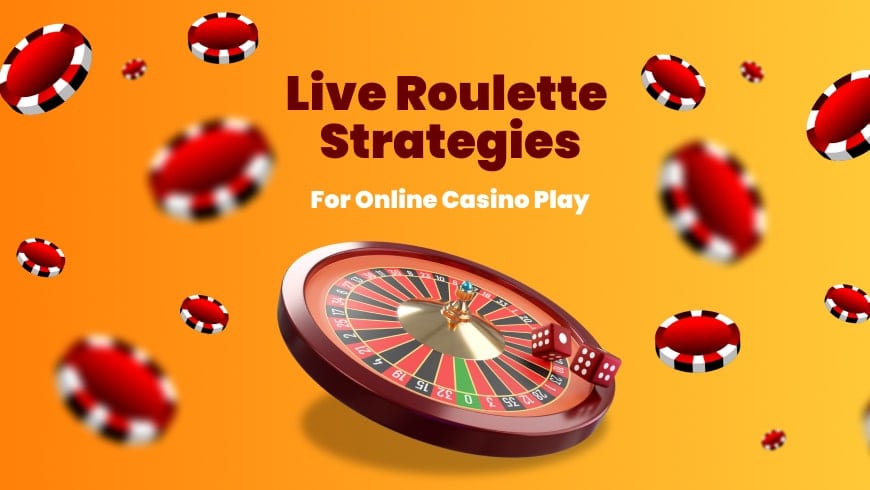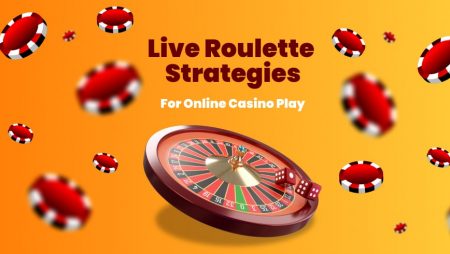 Roulette game is one of the most popular and pretty simple games. All players do is just place winning bets. You don't need to think much like in poker or blackjack. Roulette is a totally different kind of game. And while some players enjoy it without a strict betting plan, others employ different roulette betting systems.
Mostly, Canadian casino players use five or six roulette strategies over time. Here, we want to draw your attention to the best five strategies to play live roulette. But before we tell you about each of them and their differences, we suggest that you look at the list of online casinos with a broad range of live roulette games.
Live Roulette Online Casinos
These recommended casinos offer the best live casino games. Some of them have really nice bonuses specifically for live casino players, including roulette ones.
We also advise you to look through the list of no documents live casino operators that allow you to withdraw without sending documents.
Types of Roulette Betting Strategies
All roulette betting strategies that you've ever used or will find are based on progressivity. Experts determine two primary types of roulette betting systems. First and the most popular type are progressive strategies. This type of roulette strategy requires a player to build his bets during the game. As a rule, a player uses the outcome of the last spin to determine the next wager.
There's a non-progressive strategy, using which a player doesn't care about the previous outcomes. These strategies focus on playing the table instead of the wager amounts.
You can come up with your own roulette betting strategy if you feel it leads you to winning. Still, we recommend using the tried and time-tested roulette systems and stick with one of them that you like. So, below we are going to describe and explain in details the best five strategies for live roulette (though you can use them for classic roulette games, as well).
Fibonacci Betting System
The Fibonacci system is a progressive roulette strategy. It's intended to be used by advanced roulette players. So we recommend trying this strategy after some time of practice with a roulette game.
Fibonacci strategy aims to minimize losses while you anticipate a long winning streak. According to this strategy, a player starts with a $1 bet. The next wager amount is determined by the two prior spins. Here's how it works:
You place $1 on odd or even, thus the sequence has started. If you win, you get $2 ($1 – bet, $1 – profit). So, the next wager will be $1 again, and it's a new sequence. In case you lose with your first bet of the sequence, you place another $1 bet. If it wins, you break even as you've collected $2 after betting a total of $2. If it loses again, next time you bet $2 which is $1 + $1 for the two prior bets.
Accordingly, the third bet is $2. If it wins, you have $4 after having two bets of $2. In case if it loses, the next wager is $3 as the last time you placed two bets of $1 and $2.
Continue the progression of bets. You can start with higher bets to play it more aggressively, thus determine the following wagers depending on the two last spins.
The Fibonacci system focuses on preserving the bankroll, not making a big profit.
James Bond Roulette Strategy
A non-progressive strategy with a medium difficulty is named after James Bond, an English spy from the series of books. The part of 'Casino Royale' brought us this best live roulette system. It is a working strategy, but we should warn you that the win is not 100% guaranteed.
First thing you must remember about the James Bond strategy is that you need to bet the same amount on every spin of the wheel. So, for example, the following wagers can be placed:
$20 on 19 — 36
$15 on the line bet from 13 to 18
$5 on 0
The James Bond strategy is based on the theory that the right part of the table leads to more wins. Of course, this theory is correct only if you are lucky with the numbers over 12. However, if the ball lands on numbers 1-12 more often, then this strategy will lead to losses this time.
Martingale Roulette Strategy
This roulette strategy is known as the easiest one. It belongs to the progressive type of strategy. Though, we recommend to use this strategy with a big sun in your pockets. And here's why.
The first step to use the Martingale system is to determine your base amount of bet. As an example, we use $1 as the first bet. Mind that every sequence should start with the base bet. A sequence ends when you hit a win.
Aside from the base bet, select one of the two opposite wagering options. For example, even/odds, red/black, 1-18/19-36. Each spin you can change the pair of options.
So, you start the first sequence by wagering $1 on odd. If you win, you get $2 in total. The next bet will start a new sequence, thus you wager $1 again. But if the first bet loses, you need to wager $2 the second time.
Now, if the second bet wins, you get $4 in total ($3 – bet, $1 – profit). So, the next wager starts another sequence with $1. But if it loses, you should bet $4 on the third wager. The sequence keeps until you win.
Reverse Martingale Strategy
Whereas the classic Martingale strategy requires doubling your losing bets, the reverse strategy focuses on doubling your winning bets. The core of this strategy is pretty the same.
But when you win, you double your bet on the following wager. And if you lose, you return to the base wagering amount. The reverse system will bring you significant profits, especially if you encounter a winning streak.
Labouchere Roulette System
The roulette system is pretty difficult and is recommended for advanced players. It features the progressive style of play.
The Labouchere system has some Martingale features, but it's by far more complicated to understand. Though we recommend this strategy for those who want to have some fun in being creative with the decisions.
First of all, you decide the amount of money to win in a sequence. And according to the Labouchere strategy, a sequence ends when you reach the target amount. So, for example, if you want to win $12 each sequence, you make a list of smaller numbers like 1 2 3 3 2 1. If you add them up, it will be $12.
You start the sequence by adding the furthest left number to the furthest right number, which is 1 + 1 = 2. So, your first bet is $2. If it wins, you delete these two numbers from the list, and your next bet would calculate the other furthest numbers 2 + 2 = $4. If it wins again, you repeat the process by adding up the furthest numbers.
And what happens if a bet loses? You just add this losing amount to the end of the list. So, as an example, this would be as follows: 1 2 3 3 2 1 2. To end the sequence, you keep calculating, eliminating and adding the numbers.
We recommend using the Labouchere strategy with the 50/50 bets like odd or even, red or black.
D'Alembert Roulette Strategy
This strategy will be suitable for regular roulette players. It's a progressive type of roulette strategy, so we recommend arming yourself with patience and money.
The d'Alembert system is based on single odds betting which is one of the two opposite wagers. Unlike the Martingale system where the bets are doubled after losses, in the d'Alembert system the bets go up only one unit which is the base bet.
For example, if your first (base) bet is $1, your next bet will be $2 if it loses. And if this bet loses, your next bet is $3.
In case if you win, you decrease your bet by $1 (your base amount). And this goes on until you're left with the base bet. This is when the next sequence starts. Therefore, you take steps forward and back until you quit the game.
Select Your Live Roulette Strategy
The best way to play live roulette is to select a betting strategy that you understand and find reliable in your case. The systems don't guarantee you a 100% win since the notion of randomness is implemented in the roulette wheel. One day you play with the Martingale system and win a lot. And the other day, you lose using the same strategy.
All in all, we recommend that you practice the strategies at classic roulette online casino games. And only when you understand the whole process, move to the live streaming roulette game with a dealer. In live games, they give you a certain time to place your bets, so make sure to fit this time using the calculations from the strategies.
Rate this post, please:
5
4
3
2
1
FAQ
When an online casino mixes your real money and bonus money into one balance, this is a sticky bonus. Having this type of bonus, you cannot withdraw your winnings until you complete the wagering requirements. This is stated in the bonus terms and conditions.
It depends. Some casinos have no strings attached and credit the cashback amount to your real money balance. But there are sites that give cashback in bonus money. And in order to get back your cash, you need to convert the bonus money into cash by meeting the wagering requirements. So, be careful with the cashback bonus.
Crypto makes not only your life easier but also that of the bookmakers. Employing only cryptocurrency methods, sportsbooks don't need to deal with banks and payment service providers. Besides, they don't pay fees while making a transaction (all reliable sites pay transaction fees themselves instead of the customers). Additionally, if the value of crypto becomes higher, more players come to play and multiply it thus having a bigger sum in their wallet.
More articles on gambling topic