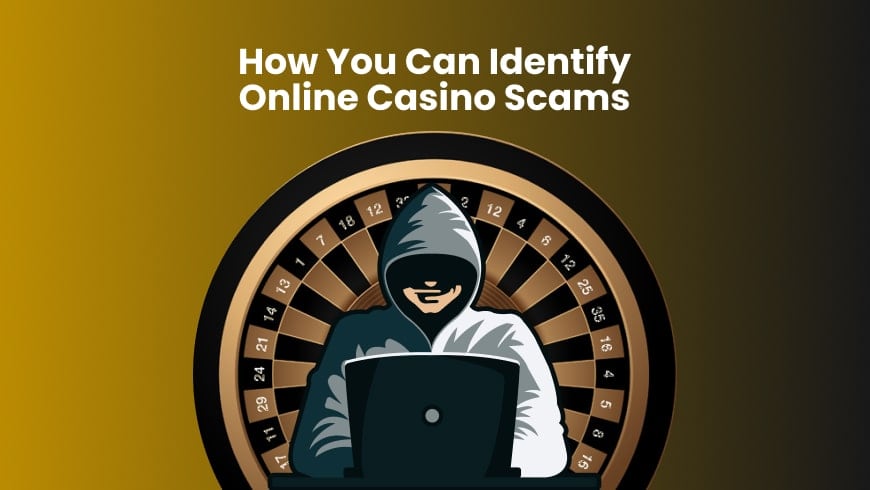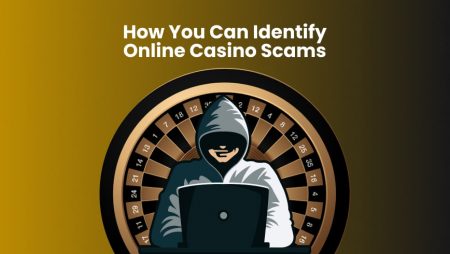 History of the iGaming industry knows many cases when illegal gaming operators distributed pirated casino software and stole players' money. That's why it has become the main issue of the gaming regulators, who control this situation. However, their work isn't enough since the global online casino market has extended very much lately. The black market continues to sell pirated software to scammed online casinos.
At casinobest.ca, we have reviewed plenty of online casinos operating in Canada. That's why we can quickly identify rouge casino platforms and we want to share this approach with you. Thus, once you stumble upon a scam gambling site, you know what it is in reality. We strive to help you protect yourself from unwelcome problems. So, before we get to the steps of identifying scam casinos, we'd like to recommend some of the trusted Canadian online casinos:
How to Identify a Pirate Casino Software
You can join any online casino in mere seconds by just clicking 'sign up' and entering your information. But by this step, you cannot tell if the casino is safe.
Every gambler, even a newly-registered one, must know a reliable casino site has a license which shows that it's under gaming commission control. If your casino has a license but doesn't follow the regulations, then its regulator will impose large fines or even suspension.
We must say that some of the offshore casino operators ignore the rules. Though we would still review them since they are not really pirate. However, we still mention the risks and that joining a casino is up to you. You decide whether you agree with the casino terms.
Then what is a scam casino? Real pirate casinos operate in two ways. First, they simply modify the odds of all games so that the house edge was way higher than it should be. Second, they look for the legal loopholes and thus fool players.
To help you recognize a scam casino before it's too late, we have prepared a few steps which you can take every time you join a new online casino:
Sign up but don't yet make a deposit. Test a couple of games for fun.
Look through the game rules and find RTP and volatility of the game.
Use Inspect Element to check the hosting server. Press F12 or make a right click to trigger the element.
If the hosting server and original one don't match, the casino uses pirate software. This means the casino operator has changed the RTP, odds, or volatility of a game to their favor.
Reliable providers like NetEnt have a preset server extension, for example: netent-static.casinomodule.com. But if you see a slight change in the URL, then you must be facing a scam. So, double check the domain comparing it with the original.
Signs of Scam Casinos
Scammers are getting smarter with technologies, but we can still identify them by several mistakes they make in order to attract players.
Slow withdrawals. We all have seen those casinos that promise you super fast payouts but it turns out that the payout times are thrice longer. This already seems suspicious. We don't exclude delays or transaction problems, but if they happen too often, it's a sign to leave the site.
T&Cs are changed. Scams tend to change their terms and conditions. For example, you've claimed a bonus with a 30x wagering requirement. After you complete it, usually you request a withdrawal, but the casino says you can't do so because you haven't met the terms. You go back to the T&Cs and find out the requirements were changed.
Banned accounts. One day, you can start a dispute with the casino support team about bonuses or payouts. A pirate casino will not help you solve the problem. You will just find your account banned.
Deposit pressure. You may notice that a casino pressures you to deposit real money to play games with the worst odds. Usually, they do it via bonuses. So, before claiming one, check the RTP of a promoted game.
No payments. Pirate casinos can tell you that you need to wait until more players make deposits. After this, you'll get your payout. This is nonsense which you should not believe at all. Once you see this, make a screenshot, and complain to the regulator.
Amazing bonus offers. There are bonus offers which are completely insane like a $10,000 welcome bonus. Do you believe that a casino will give ten thousand dollars to a newly registered player? Even though he can't withdraw them, it's too good to be true.
Tips to Determine a Scam
Remember these signs of a scam casinos just to be sure your casino is legitimate. You know the saying: forewarned is forearmed. And below are some of the tips that will help you find these signs before you get into trouble with a scam.
Make use of casinobest.ca. We review many Canadian sites, and as long as new casino sites appear, we are here to tell you what is what. Besides, we add only legal casinos to our casino database, that's why you can be sure a site you join from our recommendation is truly reliable. We suggest you start with the best Playtech online casino operators.
Google help. Just search your casino name + scam, it's pretty common that you'll see some negative feedback on those search results. Make sure you see the recent issues since they may not be yet solved.
Join gambling forums. On gambling forums, you will see many comments and different discussions on online casinos and games. Most players tell their opinion on casino operators and tell their experience on each casino they visit. However, you should mind that some gamblers may comment negatively due to their anger. So, sort out useful comments. Especially, if many players say the same, you should definitely consider it.
Final Thoughts
If you can tell scams from reliable casinos, then you'll never get into trouble with the pirate casinos. Hopefully, now you'll be prepared when a new casino site attracts you with the bonuses. As long as the iGaming industry exists, there will also be those who want to steal your money. So, be aware of scams and play safely. See our recommended casinos to know trusted sites for sure.
Rate this post, please:
5
4
3
2
1
FAQ
Microgaming releases its games through the online casinos that belong to Casino Rewards Group. So at these casinos, you can find all Microgaming games. These include slot machines and progressives such as the most popular Mega Moolah. Besides, you can play many table games and live casino games. Poker and video poker games are also available for poker players. The lobbies of CRG casinos include such games as sic bo, Golden Hook, keno, Pachinko, bingo games, and other interesting and not-so-standard gaming options.
No, it doesn't. You cannot use the bonus money to earn comp points or hell points at Hell Spin Casino. You can only use real money that you deposit or win on games.
It is easy. First of all, you need to sign up at a casino that you like. Then visit the Cashier page and select the "deposit" section. The casino will let you choose the payment method and enter the amount of money. Do so by following the instructions. If you have a promo code for a bonus, it is high time to insert the code. Then, just finish the transaction by following the security measures of your payment service.
More articles on gambling topic