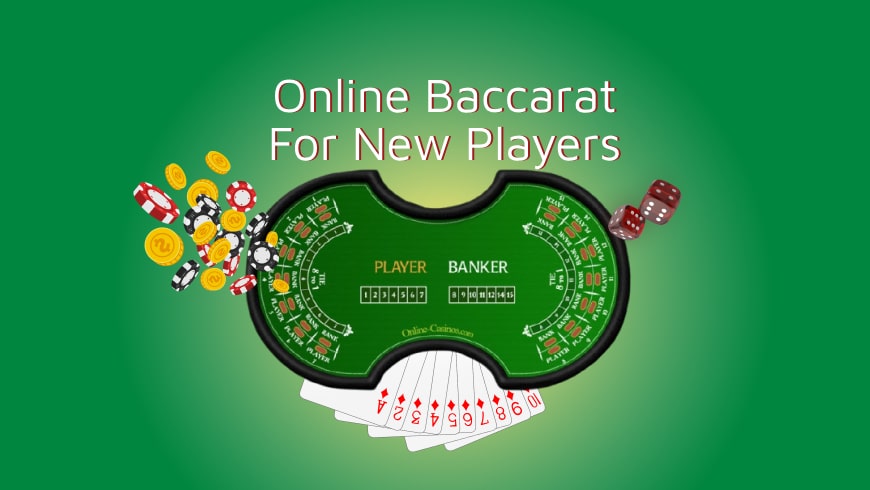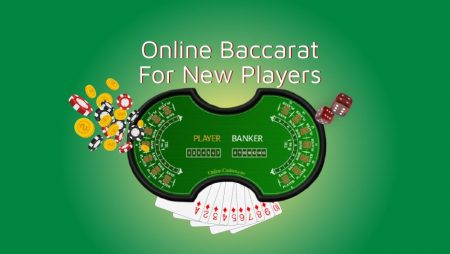 Why are many Canadians fond of baccarat games? The reason is the low house edge, hence high payout, and quite straightforward rules. It's perfect for online casino beginners, though advanced players love the game as well. With its fun and little-to-no complexities, baccarat made a nice reputation compared to other casino games. If you decide to play baccarat, there is no better place than a Canadian online casino. Visit the best baccarat casinos to play the most exciting games.
Live Baccarat Online Casinos
Baccarat Online Casinos in Canada
Where to Play Baccarat?
Above we mentioned the best online casinos that offer baccarat games to players. Some online casinos feature more titles in the live casino section, whereas others give a great variety of RNG-based baccarat games. The best gambling sites are also available on mobile devices via browser or mobile app. This means that you can play baccarat everywhere while on the go. When you are in a traffic jam or stuck in a line, you can kill the waiting time and win extra money, especially in baccarat since the game has a high return to player (RTP).
Canadian players can find baccarat games at almost every online casino. The other question is if their baccarat games are video games or live dealer's type. In video table games, you play baccarat against a mechanism driven by a random number generator (RNG). But if you play live baccarat, you are against a dealer in front of you. He or she deals the cards in a live streaming mode, so you get the most thrilling real experience from the game. Here we give you two lists of baccarat online casinos where you can play live baccarat and the table game.
How to Play Baccarat
As the game rules state, there are ten hand scores ranging from 0 to 9. To win, baccarat players need to get a score of a hand as close as possible to nine. If your hand score is 0, it's the worst one. However, in baccarat, you can't go 'bust' like in blackjack. So, the score will always be a number between 0 and 9.
First, you place the bets. Then, the dealer hands out the cards. In each baccarat round, a player and a banker have 2 cards. Depending on the result of the hand scores, the participants decide whether they need more cards or not. Here's how the hands go:
Player and Banker. Both hands can have a total score of 9 or 8. It's called a 'natural hand'. Thus no one needs additional cards.
Player's hand. If the player scores from 0 to 5, the third card is drawn. However, when the player has 6 or 7, he stands.
Dealer's hand. The dealer draws another card if his total hand score is 0, 1, or 2. If his score is 7, he stands.
The banker will always take an extra card, even having a total value of 5 or less, if the Player stands with 6 or 7.
The player draws the third card if the Banker's hand score is from 3 to 6.
At first glance, playing the game seems a bit difficult. But in fact, when you are playing baccarat online, the process is automatic. So, what you will do is just make bets and watch the gameplay.
How to Place Bets in Baccarat
Let us remind you that baccarat is the easiest game to learn to play, as all the work is done by the dealer. You are only left to decide who wins.  And you need to bet on a side that you think will win. If you think that player wins, select a bet value and place it on the player. You can change your mind and guess that the banker wins, then your bet will be on the banker. The win is the hand of 9 (or the closest to 9). There are only 3 possible betting options:
Bet on the Banker (dealer)
Bet on the Player
And bet on a Tie
Baccarat Scoring Rules
It's easy to understand the values of cards in Baccarat. Cards 2 — 9 have their face value. The cards of 10, Jack, Queen, and King are worth zero, but the Ace card — 1. Sometimes, the total value of cards is over 9. In this case, you drop the first digit of the two-digit number, and the right-hand digit is your score.
Here's an example: you have a hand of cards 8 and 4. In total it's 12. So you drop the 1, and your hand score is therefore 2.
How Baccarat pays: depending on where you place the bet (Banker, Player, tie), you get paid if your bet wins. Baccarat pays even money for winning bets on the player and the banker. For example, you bet on the player. As result, you have a hand of a total value of 9. It means that you win and double your bet amount. The winning banker bets usually take a 5% commission. If you win by betting on a tie, it has 8/1 odds.
Baccarat Strategy For Beginners
Baccarat is a game of chance. In other words, players cannot influence the result in any way. However, casino players keep making up strategies to increase their odds. As a baccarat beginner, we advise you to make small bets at the first baccarat sessions. By doing so, you can test betting strategies and analyze the outcomes.
We can't help mentioning the house advantages of all the three bets. The bets on the Banker bring to the house just 1.06% while the bets on the player come up with a 1.24% house edge. The Tie bets take much higher — 14.36%. That's why most strategies are based on Player and Banker bets.
Martingale Strategy
This is the simplest strategy that will be comprehensive for all beginners. A player needs to make bets and double them progressively. He keeps increasing bets until a winner has a one-unit profit. After this, the cycle starts again.
This strategy makes a profit, however, you need to be prepared with the money. Make sure you have deposited enough amount to double your bets each round.
Beginner Tips to Play Baccarat
Despite various betting systems used by high roller baccarat players, you can use some tips that will help you win a round. To tell the truth, these tips are universal meaning they can be used in all versions of baccarat from video to live games; from single-hand to mutliple-hand, and so on. Here's what you can apply to your gameplay.
Wager on the banker until it losses
Especially in live baccarat games, it is recommended to bet on the banker. The reason is that the banker has a bit more than 50% of chance to win every time. When the banker loses, don't be the first to make another bet. Wait for the next decision. And if the decision is a tie, no one loses.
Tie bets do not count
It makes no sense to bet on a tie. It simply means that tie bets don't count. They are more like a pause of the game as neither player nor banker loses.
Play short sessions
Instead of making high wagers, it is better to play short baccarat card games sessions. For beginners, it is a great practice as it allows you to understand how baccarat works. Besides, this way you avoid cashing losses.
Check out the bonus rules
Before you place your bonus bets on the baccarat table, you need to check the terms and conditions. Often, general casino bonuses don't let you play baccarat games with a bonus. Or if they do, you need to place twice more bets in order to complete the wagering requirements.
By the way. always check the wagering requirements and game contribution. Knowing it will save you time if the bonus isn't worthwhile.
Stick to your strategy
Never change your betting strategy in the middle of the game. You might be losing, but you will lose even more if you change the system. Instead, you can just quit the game and cash out your winnings.
Know the game rules
Regardless of how many baccarat games you played before, you should always double-check the rules of your chosen game. And if it's your first baccarat game, you should definitely read the rules. If they are too complicated, you need to change your mind. Pick the game that suits the beginner level. Online casinos always offer simple baccarat games for first-timers.
Don't try to count cards
Playing baccarat online, you will never be able to count cards right. Online casinos and software providers use technologies that prevent card counting. For example, they randomly shuffle cards every other round. If you have the skill to count cards, it is better to employ it in land-based casinos. But online and live baccarat games won't do.
Try various baccarat games
Of course, we can tell you a list of possible baccarat games. But we don't know if they suit you and your preferences. That is why you need to try different versions of baccarat and find your favorite game. Here are just a few baccarat titles that you can find online:
Baccarat Squeeze
No Commission Baccarat
Baccarat Control Squeeze
Speed Baccarat
Live Dragon Tiger
Closing Thoughts
Playing baccarat, you can get pleasure from the gameplay and outcome. This game is pretty easy. However, if you are still not sure about the rules, you can rely on the dealer's knowledge (or the game's mechanism). After playing a few rounds, you will understand the whole process of the game. So, don't feel embarrassed if you don't understand the rules, just play baccarat!
Rate this post, please:
5
4
3
2
1
FAQ
Yes, of course. You can use your first deposit bonus for baccarat games. However, make sure that the bonus terms allow you to play baccarat with the bonus money. Alternatively, some online casinos give bonuses for live casino or baccarat games. Look for such casinos and join them as soon as you are ready to play for real money.
Only RNG-based baccarat games are available for free. If you want to play live baccarat, prepare real money only. These games don't function for free. However, it is a good idea to play video baccarat games in demo mode because you will practice the game without the risk to your balance.
Not all casinos will let you play baccarat games on mobile. The fact is that only a few software providers use HTML5 technology for all games. Some of the best baccarat providers are Pragmatic Play, Evolution, NetEnt, and others. Try to visit online casinos partnered with these providers to be able to play baccarat from everywhere.
More articles on gambling topic