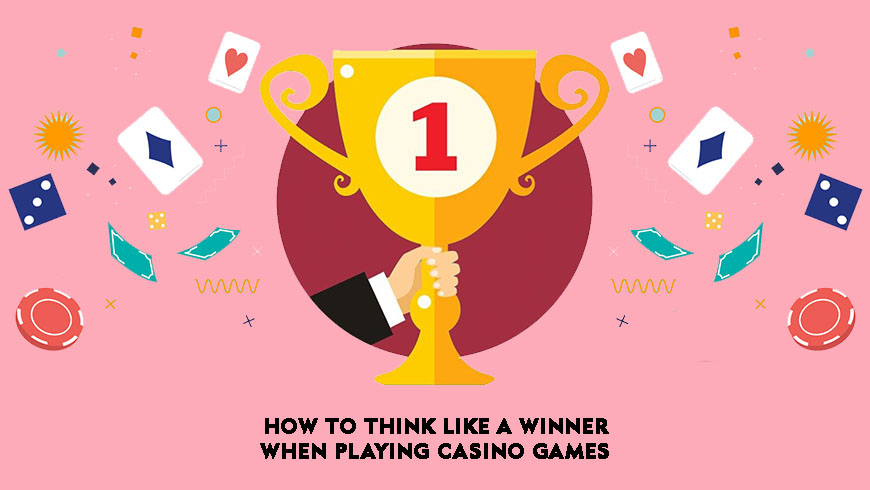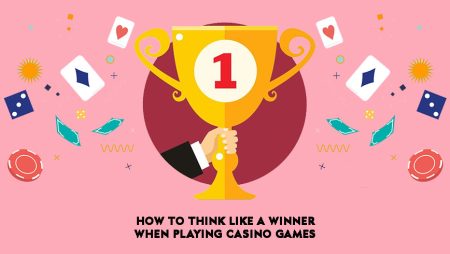 Every recreational player sometimes gets mad and frustrated by casino games, in particular, when losing them. No doubt, there are days when luck is not on your side and you just sit there and think how other players win so much. The reason is their mentality. The way they think helps them make rational decisions and win more than they lose. This article is a practical guide on how to adopt a winner's mentality and play casino games successfully. But before we get to the main part, choose your best Canadian casino!
Make sure to read our casino reviews to play on the best website. Pay attention to such key points as licensing, security, banking methods, customer care service, a variety of games, and more. The right choice of a casino is the first thing you should do. Casino winners are serious about the platform they'll be playing on. So be more attentive to important details.
What's a winner's mentality?
So what is actually a winner's mentality? It's the way a person thinks in order to achieve his goals. And first of all, it's about the growth that comes with everyday actions and mistakes. A winner will not feel down and go into a shell when all falls down. In these moments, a person with a winner's mindset will be able to get back up and strive for success no matter what.
But even though you don't have such an attitude towards life, you can develop a winner's mentality and maintain it. It will help you not only play online games with a piece of mind but also cope with difficult situations in real life.
A guide to changing your mindset
Some of our readers may already have a winner's mentality but it's always a good practice to learn more about it and try to make it even stronger. However, if your mindset is far from a winner's, then this is a step-by-step guide for you.
Begin with recognizing the inevitable
Casino games are games of chance. And no matter what you do and how hard you try, the advantage will still be on the side of the house. You can spend hours learning games and different tricks to win money but things don't always go according to your plan. And even though you have used the best strategy, you may still lose more than win.
Most people get frustrated, and it's ok because they have such a mindset. But players with a winner's mindset have a different reaction to failures. What you must realize is that no matter how much you know or how prepared you are, you still don't know everything and you cannot influence everything.
Since all online games have random outcomes, you can never be completely ready for whatever the outcome or the sequence of outcomes is. So just keep in mind that you have an equal chance to win and lose money on games.
Devote time to studying
A winner will never rely on lucky circumstances. Successful people devote a lot of time and effort to mastering what they do. First, they build a solid base of knowledge and skill. And then, they fortify it by practicing and mastering their skills. They never stop being better than before.
So one of the key points here is to understand how each game type works. Of course, some games such as slots and lotteries will take you a few minutes to learn the rules and create a strategy.
But games like poker and blackjack require spending more hours to learn the basics. But if you want to master these games truly, you have to put effort.
Take baby steps
To get started with any activity, you need to test the waters first. It means that before you play games for real money, give yourself the necessary time to learn. Do not ever jump in at the deep end because it will highly likely lead to you big losses. It's important to be cautious about risks. And when money is in play, there's always a big risk to your financial aspect of life.
Players with a winner's mentality always calculate risks. And the further they go, they are able to take larger risks.
To begin with, try claiming free spins at no deposit online casinos to be more aware of online slots and how they work. Or you can always play games for free before placing real money bets and risking losing money.
Try Caxino casino $1 deposit to get started without big funds.
Play for playing, not for winning
This may sound ironic but winners enjoy the process, not the winning. Of course, winning is fun but it isn't guaranteed when you play games for real money. Online casinos offer a lot of games where you have no control over the result. Even skill-required games like poker which you can master do not promise that you will win.
Even though you make all the right choices and apply the best strategies, you may still lose because you can't control everything. Thus, it's so vital to embrace the process. Just enjoy the game and don't try to chase your losses just because you want to win. Responsible playing and healthy competition are the keys to winning even if you are losing.
Take a break to assess what's working and what's not
A winning mindset is all about growth, as we already said. This is why it's important to change with the times and employ something new to be more effective than before.
So whenever you find yourself feeling angry and not enjoying games or you're just running bad luck, take a break to look at the situation from the outside. Assess your actions and decisions to make sure that online gambling isn't negatively affecting your life.
If needed, take a longer break from games. Meanwhile, be sure to look out for ways of improving your skills and finding new ways to be good at gambling. Most online casinos keep up with the times, so should you advance further.
Win games with a piece of mind
Fortunately, a winner's mentality is not a congenital trait. You can develop it and maintain it for life. But it will take time to change your mindset to become a winner in everything, including casino games. So if you want to get rid of losing constantly and feeling bad about it, try to develop a winner's mindset. It will help you truly enjoy games, cope with mistakes, and learn to win.
Rate this post, please:
5
4
3
2
1
FAQ
Of course, you can. However, free play will only let you learn how to play casino games. You may have a lot of practice by playing for free but it still differs from real money play. When you play for real, your own money is at risk. And the result might not be the same as you had when playing for free because all games are randomized.
It is not prohibited. You can claim casino bonuses and use them for winning money. If you are a beginner, the best choice will be a no deposit bonus. However, no matter what bonus you use, make sure you enjoy the process. If you use bonuses out of your greed, it may end negatively for your mental health and your bankroll.
Well, it is essential to be able to calculate your wins and losses. According to this data, you can analyze your gameplay and understand what you can improve. If you want to win money on casino games consistently, you should have a set budget. And, you must know how to use it to your advantage.
More articles on gambling topic