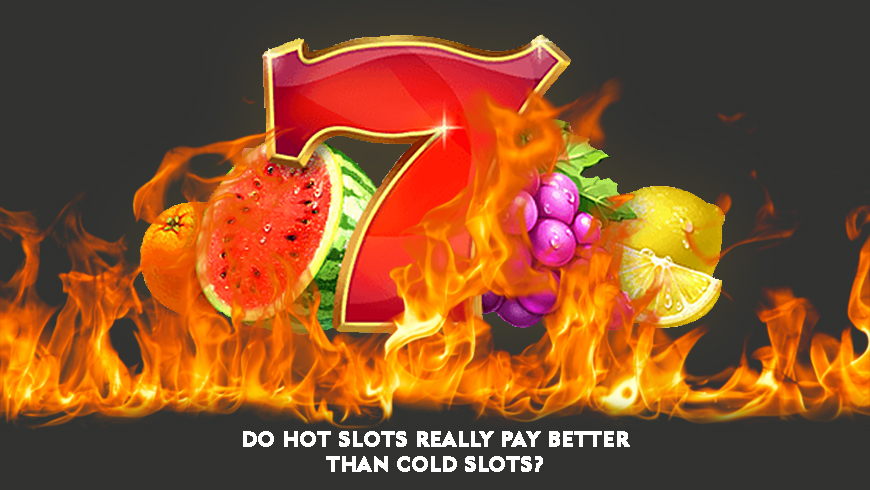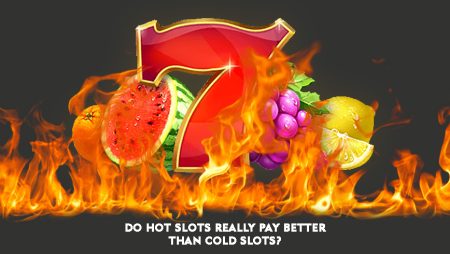 Every slot fan has seen these confusing categories of slots in the lobby: hot and cold. Players believe that hot games have a better payout rate at the moment than cold ones. But what does it actually mean to play a hot slot? And how can you identify it yourself? Read this article till the end to learn everything you need to know about hot and cold slots. Don't forget to check the hottest slots at the best Canadian online casinos:
Look for more slot casinos on our website in the casino reviews section. Choose your favorite site depending on your individual taste and preferences. But before you open the hottest game in a casino, learn how casino operators select them.
What are hot and cold slots?
In fact, there is no one exact definition of hot and cold slots because players interpret them differently. Thus, some players may think they are playing a hot slot, while others will say it's surely cold. Below, we'll give you the most common definitions of both types of slots.
Hot slots are believed to be on a paying spree. In other words, a slot is paying one big win after another. Obviously, your balance keeps growing till the game becomes cold again.
Some players think that hot slots are the ones where they've lost a good deal of money. Therefore, the slot must give money back to lucky players.
Cold slots, on the other hand, are defined as games where you can't win even x1 at the moment. Simply put, you may use the best betting strategy and stick to all winning tips in the world but the game won't pay a cent anyway.
Also, some slot fans believe that a cold slot has recently paid out a huge win so it's taking money from players to make up for the loss. Hence, the next player who places a bet after a big win will hit a losing streak.
Is it possible to win big on hot slots?
It is possible if Lady Luck is looking your way. Notably, it's possible in both hot and cold slots. Casino players would rather believe myths than realize that all games are randomized. Just like you can't know the future, you can't predict the next result of a spin.
If it was that easy, all players would have been millionaires, and the best strategy would have been playing hot slots. But it's not, so just play slots for fun and pure enjoyment.
How to tell hot from cold slots
Some online casinos have special collections of games called hot and cold slots so that players don't spend hours searching for the right slot to play. Instead, players can just pick one of the hottest slots and enjoy it in anticipation of big wins.
How do they determine which slot to put on the list? It's anybody's guess. We'd say they select any random games that haven't been played for a while just to make up for the inactivity. But casinos may choose cold slots among those who paid a good fortune in a recent time and hot slots — among games that haven't paid well lately. Or the other way round. It depends on how casinos interpret the meaning of hot and cold games.
Some players use their own tactics to tell hot slots from cold:
When a slot is paying, it's hot, and you should keep playing until the winning streak is over.
When a slot is literally eating your balance, you'd better stay away from it at the moment.
Play a slot when it takes all your money because it's going to give it back in a bigger payout. (Hot)
If you have a streak of wins, soon the game will grab them all back. (Cold)
Each meaning is somehow true. And which one should you stick with? With the one you think is more legit than others. And only you can decide whether you must stay in a hot slot and continue wagering or leave it for good.
Is it all a make-believe story?
As we said, players easily believe all myths regarding casino games. But it's always better to check the information before believing it.
Any reliable and licensed software developer will not provide games that are close to a huge payout or a losing streak. Since all certified games are tested by independent agencies, they cannot be rigged in any way. Instead, the outcome of each game is determined by a random number generator. This, and only this mathematically designed technology, can tell you the next result and whether it will be hot or cold.
Besides, online casinos do not really care which slot pays more or less to particular players since all games are designed with a house edge. No matter which game you and a thousand other players choose to wager on, casinos will still win more.
So in all cases that you see a selection of hot or cold slots, just know that it's a sales pitch. Any legit casino will not really provide rigged games. So you can either choose a game from the selections or from the entire lobby, your payout will still depend on the result of a random number generator.
To conclude
Answering the question in the title, hot slots don't pay any better than cold slots. These definitions just don't exist in the inner gambling world. Players can believe anything to have a chance to hit a large win. And it's up to players what to believe and how to play.
But everyone should understand that gambling is all about mathematics and numbers. And there is no place for myths and superstitions imposed by some players who have heard stories from other parties.
Rate this post, please:
5
4
3
2
1
FAQ
They say jackpot slots are hot when the prize pool hasn't been hit for a long time. It can be true but it doesn't mean the game's hot. It's just closer to the moment the jackpot explodes. But before that moment, one can make a million spins yet.
It makes sense to play any slots online. No matter if it's doomed hot or cold, you can win money on it. It depends on a random number generator and your luck.
It's rather their marketing strategy so that players wager more money on games. Since players easily believe in superstitions, they can play hot slots believing they will win huge. And it's totally up to you to choose a slot from the hot games or pick a game independently.
More articles on gambling topic