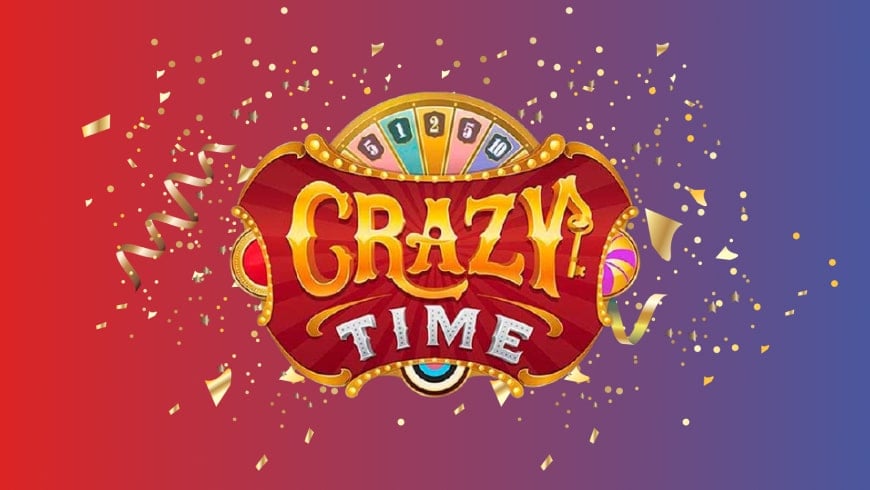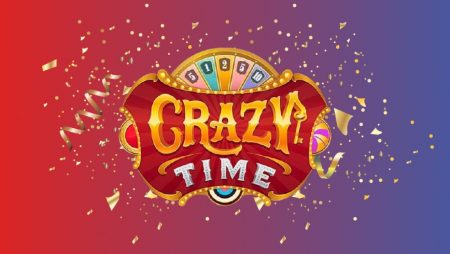 Sometimes, you need to have a rest from typical slot machines and have fun with other entertaining games at online casinos. We call your attention to the popular live game by Evolution — Crazy Time! This game is more like a show. It features a money wheel which you spin and get prizes from.
Crazy Time is pretty famous among Canadian players, but if you haven't yet tried it, go to the best online casinos in Canada and spin the crazy wheel. In this article, we'll let you know what online casinos offer to play Crazy Time and other Evolution games. Besides, we'll tell you what casino bonuses you can use for this game. And what strategies are best to play Crazy Time with a big profit. Excited? Read on to find the answers to all these questions.
Online Casinos to Play Crazy Time
There are a lot of Canadian casinos where you can find casino games by Evolution, including Crazy Time. In some cases, players can request a bonus to use in live dealer's games. That's why we recommend the following online casinos:
About Crazy Time
Crazy Time is a product of Evolution Gaming, the best live games provider, released in June 2020. This Evolution game gained popularity because of its novelty and creative gameplay. Indeed, you will not meet a lot of similar Crazy Time online games. It can be called unique. The game represents a live show with a big wheel and a live presenter who spins the wheel and announces the results.
Its return to player is pretty high (96.08%) due to the numerous money triggers such as multipliers, which range from 3x to 100x, and 4 bonus games, which make players almost millionaires with the maximum possible win of 25,000x your bet.
4 Crazy Time Bonus Games
Crazy Time features four fantastic game rounds. To start one of them, you need the wheel to stop on one of the four segments of the wheel. If you are the lucky one to land the arrow on a mini-game, you can receive crazy multipliers. Here is what you get when you play each of the four games.
Coin Flip
Coin Flip is a basic gambling game. In Crazy Time, the coin has two colors — red and blue, each has a multiplier. When the presenter flips the coin, you will win the bet multiplier of the face up coin. With any outcome, you will benefit with up to 100x multiplier.
Cash Hunt
This mini-game includes a shooting gallery covered with 108 random multipliers. However, you can't see the multipliers because they are underneath random symbols. As the game begins, the symbols are shuffled and then a timer counts down. A player selects a symbol which will be shot from a cannon. When the time is up, you can see the revealed multiplier.
Since Crazy Time is a live game, several players can participate and select the target symbols in Cash Hunt. it means that each player hits their own multiplier.
Pachinko
The further we get, the bigger the multipliers! In the Pachinko game, there is a large wall covered with physical pegs. The presenter drops a puck and the peg where it lands rewards players with its multiplier. There is also a chance that the puck lands on DOUBLE, which means that all the multipliers will be doubled. Then the presenter drops the puck again. In Pachinko, you can have the maximum 10,000x multiplier.
Crazy Time
This bonus game is the biggest one of the four games. It features a gigantic money wheel. All players select their flapper: yellow, blue, or green. Then the presenter pushes a big red button to spin the wheel Depending on where the wheel wheel stops, players win the pointed multipliers of their flappers.
The game can go further with the DOUBLE and TRIPLE functions which make all the multipliers doubled or tripled. Then the presenter spins the wheel again. However, not all the players can take part in the second round. Only those who selected the pointed flapper color. During the Crazy Time bonus game you can win up to 20,000x multiplier.
How To Play Crazy Time
The game isn't difficult at all. However, you need to know some rules before you start. Follow these rules to play Crazy Time.
Players can bet on a total of 8 different options at once, though it isn't obligatory. You can place a single bet too. Select your bet amount and pick the betting options.
The presenter spins the wheel and a slot machine above is also spun.
Every spin, on a specific segment of the wheel there is an additional multiplier. If the wheel stops on that segment, then players win the multiplier.
Depending on where the flapper stops, you either lose or win. You can multiply your bet or win a bonus round. However, if you have betted on a different segment, you can't play the mini-game. You are allowed only to watch.
After the mini-game, players continue the next round of the base game.
Strategies to Play Crazy Time
Crazy Time is especially profitable if players use some strategies. However, the strategies do not guarantee that you will win more. That's why you should use them wisely. We suggest you try these two strategies in the Crazy Time live game.
Low-Volatility Tactics
The concept of this strategy implies spreading your bets over several segments of the wheel. For example, you deposited $50 to play Crazy Time. You can cover half of the wheel with as little as $5. Here's how: bet $1.25 on the number 2, $2.50 on the number 3 (mini games), and the remaining $1.25 on 5. Thus, you are covering 27 of the 54 wheel segments and have a very high probability that the wheel will stop on your betting field.
Martingale Strategy
Evolution sets a bonus game once in 6 rounds, theoretically. This means that you have a high chance to play one of the mini games. Using the Martingale strategy, you bet a small amount on all 4 bonus segments. If neither of them hits, then make the same bet next time, but double it. Continue doubling the bets until a bonus field is hit and you win. After this, start over. This strategy is beneficial, but keep in mind that you should have a consistent budget for it.
Conclusion
Still, the live game is full of high chances regardless of any strategies. Crazy Time is a revolutionary game that attracted players from all over the world once it was released. Try it out too. Remember to gamble responsibly at the best online casinos with their live game bonuses.
Rate this post, please:
5
4
3
2
1
FAQ
Online casinos have an interesting feature. They can attract players by winnings but, in fact, the winners here are casinos, because they are the ones who get all the payments and never lose. Still, many people are convinced that they can really win. Only question left is how.
The fact that games are randomly generated spoils everything. Due to this, no one can predict the following result and it is almost impossible to create a strategy. We are saying 'almost' because in some casino games you can apply a certain strategy. These are mainly the table games such as blackjack, poker, roulette or baccarat. The games have strict rules and conditions, which you can use wisely and win more often than lose.
When it comes to slots, winning is hard. Or better to say, it is hard to stop the game when your balance is still positive because you are trying to make it higher, but sometimes reels do not wish the same. Winning at slots is a totally random phenomenon which requires patience and much money in store.
3 Tips on How to Win at Online Casinos
The hints on how to win at online casinos are basically the same for all types of games. No matter if it is a slot, table game, live game, or sports betting.
Know what you are playing. You have to fully understand the rules and all terms regarding the game you are playing. You have to become a master of this particular game.
Play for free before betting for real. To be good at something, you need a lot of practice. So, start your practice with the free mode – play for FUN. This way you can learn to play the game and you can see all the pros and cons of it.
Bet wisely. It is a wrong way to bet maximum in the beginning, unless you are a millionaire. Place the smallest starting bet and change it to the higher or smaller when you feel like it. It is a good practice if your intuition does not let you down.
Winning at casino games is not really difficult if you have much spare money which you are not afraid to lose. The main thing you should remember is to know when to stop playing. Only finishing the game at the right moment will make you a winner.
If you realize you have problems with gambling and you spend too much time and money on it, you can ask for help from customer support. Some online casinos have their own help center, where they support problem gamblers. However, if your situation is way too tough, then it's better to contact the responsible gambling partners of your casino. Usually, they are Gamblers Anonymous, Gambling Therapy, and so on.
Odds vary from sports to sports. The most predictable outcomes are from basketball, baseball, football, and hockey. It's best to bet on sports which you know about: teams, players, their usual game style, and so on.
More articles on gambling topic