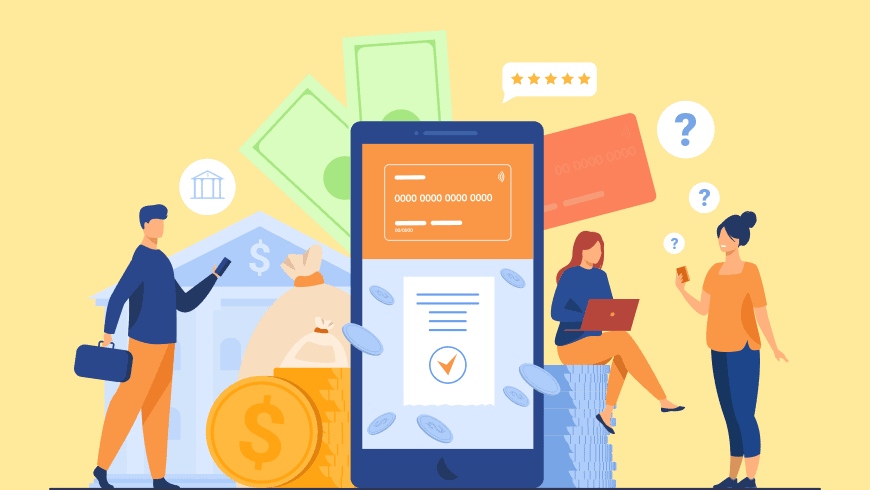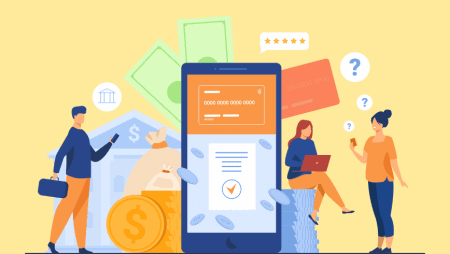 Gamblers in Canada visit gambling sites for one reason only: to win real money. Would anyone ever dislike having extra cash in their bank account? You already know the answer. That is why people keep playing and then cash out their winnings with the payment methods available to them. The first warning: try to select deposit and withdrawal options that are suitable for you. And it's better if your casino has an option to deposit and withdraw using the same payment method.
On this page, we are going to discuss the most frequently asked questions about the payment process on Canadian online casinos, and how to make it through safely. Read on to find out which methods are the fastest, and which ones don't require verification by documents.
How to withdraw?
The deposit process is much easier than the withdrawal, so let's get straight to the latter and all you need to know about it. The process is simple if everything is done right. However, some people seem to break down at this step and run into withdrawal problems. So, let's take a brief look at a safe withdrawal guide.
Find the banking page at your online casino. It's usually titled "Cashier", "Banking", or "Payments" section. Then click the withdrawal option to start making a request.
Enter the amount you want to withdraw and select the payment option in which you would like to receive your winnings.
Click the "Request" button to let the payment team know you're done.
Wait for the money.
What banking option should you choose to get the money right away?
If you are in an emergency and need money right away, then you have to be willing to accept E-wallets as your savior. This web payment source has a knack for delivering payments lightning fast within a couple of minutes. Once you try E-wallets you will never go back to using other payment options. The most popular e-wallets accepted by Canadian online casinos are Neteller, PayPal, Skrill, ecoPayz, iDebit, InstaDebit, Interac. You can find more options by just looking through the payment section of your favorite online casino.
Generally, online casinos offer a wide range of e-wallets for both depositing and withdrawing. We recommended you select the e-wallet for both operations if you want them to be processed quickly. The reason for the lightning-fast speed is that e-wallets have your account verified and your banking data. That is why some e-wallets don't even ask for any documents. Besides, e-wallet developers would have thoroughly examined the operations of most casino operators before you even start playing. They would have tested its legitimacy, security, and fairness. E-wallets are widely used at online casinos which gives the developers experience to continue processing your payments faster than last time.
How long would you be waiting?
Waiting for money is probably one of the toughest things for players. Some online casinos are very slow at processing payments. Is it the bank's fault? Let us break down why the processing of payments takes so much time.
The real culprit here and you are probably not expecting this is you. Why me? you ask. Well, because you haven't verified your account. You only request a verification when you need to withdraw. This should have been done immediately after registering your account. As the verification takes about 2-3 days, you need to fix it before you can receive your winnings.
The security department looks through your documents and verifies your identity. Make sure your documents are valid and up to date. Additionally, you can be asked to provide extra proof of identity. This can be annoying, but you have to do it. Otherwise, the casino won't pay out your winnings.
As soon as the team verifies your account, they send a transaction request to the bank or any other payment method you've chosen. Now they are responsible for your winnings. The time frame varies depending on the option. Usually, it takes 1 to 5 days. Let's recap. We already told you that e-wallets are the fastest. Your winnings are transferred immediately. The process might take 24 hours max, but it rarely takes that long.
If you have chosen credit or debit cards (i.e..VISA or MasterCard), the bank processes the payment in a few hours, sometimes even days (1-3).
Wire transfers are not recommended; they can take up to five days. Perhaps, only cheques take longer. However, nowadays they are barely used.
Bitcoin is also a fast option but they are not completely reliable and you might run into safety issues.
How safe are Casino Payments?
As mentioned, the developers of the payment systems are always checking the casino operator's legitimacy and security. When your money is transferred it is being protected by Secure Socket Layer, bit encryption, and additional protective measures like code confirmation of the transaction.
Here is a tip to make sure payments and casino sites are safe. Carefully look at the casino's website address, there should be the lock icon next to it. This icon indicates that the connection is secure. So, no third party can read or steal the information you share with the casino operator.
What to do with the payment fees?
Nothing. Your online casino should never charge you for deposits or withdrawals unless it is fraudulent. However, your payment method could require a transaction fee. For example, some credit cards (Visa or Mastercard) would take a small percentage every time you use their services at an online casino.
Final tips
The withdrawal process is simple as long as you follow the given recommendations. Let's do a quick recap on payments: verify your account right after registration, confirm your registration with appropriate documents, choose the right payment option but more importantly, make sure you read the T&Cs' banking section.
Beside these main recommendations, you might want to check the following tips below.
On casino sites use only data connection instead of public wi-fi.
Make sure your account details are correct.
Your ID should be valid.
Hold off on large transactions if possible.
Rate this post, please:
5
4
3
2
1
FAQ
If you trade your Tokens for a material reward like Macbook or an iPhone, then Temple Nile should deliver it to you within 30 days. At least, they will aim to do so. Though, the exact delivery time depends on the country of your living and customs regulations. The casino will send the parcel through a responsible courier. However, if there is any mistake provided by you accidentally like a wrong address, the casino doesn't take responsibility for this.
It isn't difficult to find a game that features a jackpot. Usually, online casinos group these games into one section in the lobby. To find jackpot games, use the search option. The games with the highest jackpot are progressive jackpot slots. For example, Mega Moolah is a progressive jackpot slot machine that has paid billions over recent years.
Yes, there are. Most online slots that you see in a casino lobby are available on mobile devices. You can use your iPhone, Android, tablet, or iPad to launch mobile casino apps or play games on casino websites. But make sure your internet connection is stable.
More articles on gambling topic