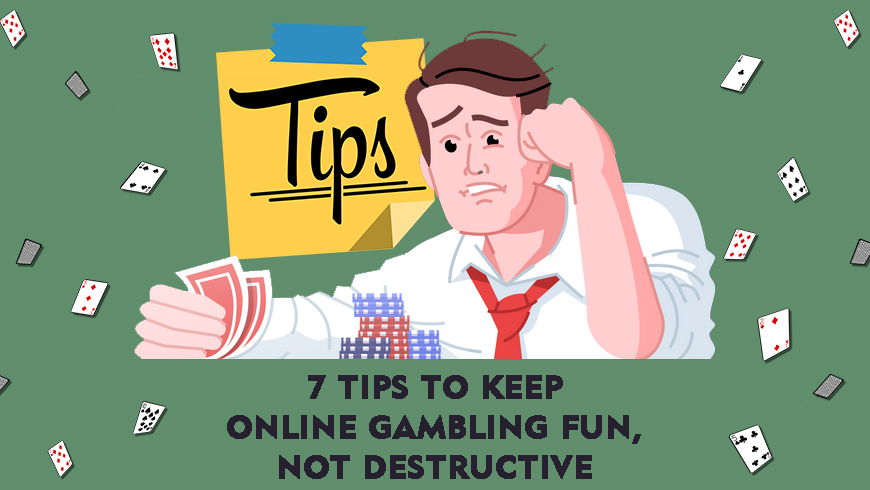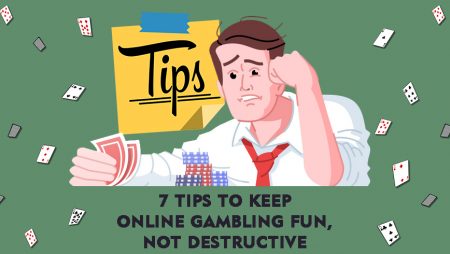 As online gambling in Canada continues to grow, so does the risk of developing a toxic relationship with online games. Vulnerable players can easily cross the line between fun gambling and destructive habit. In Canada, casino entertainment is allowed here, there, and everywhere, which is why players themselves should control their gambling behavior. Every beginner or professional player should be aware of problem gambling and prevent this by playing within responsible limits.
Choose a caring casino
If you care about your mental health, your online casino should help you with it. Some online casinos simply provide players with 24/7 customer service. But there are operators that really care about players and their well-being. They usually offer not only around-the-clock customer support but also their own responsible gambling tools and programs that help players heal from gambling addiction and get back to having fun from games.
Check out the online casinos that we recommend above. They follow the responsible gambling policy and care about their players' health. For more legit casinos, look through online casino Canada reviews on our website. Some of these gambling platforms will certainly suit your preferences and tastes.
Be rational with casino bonuses
Online casino bonuses are the most enticing things, especially for problem gamblers. When one sees a promotion that will double his deposit or give him hundreds of free spins, one just cannot resist.
In some cases, bonuses may cause even bigger spending. For example, when you have to wager it fifty times. Or maybe you are participating in a slot tournament that requires you to bet big money in order to win. And this is where players can cross the line with bets and deposits.
This is why when you pick bonuses and promotions, you need to be very careful and rational. To help you make heads or tails of bonuses, check out this little guide below.
Things to consider when choosing casino offers:
Wagering requirements are not higher than x45.
Your favorite games have a good contribution to the play-through.
No cap on winnings and withdrawals.
Winning condition (in tournaments) doesn't make you bet high (for example, to earn points, you need to gain the max win multiplier. It doesn't mean you have to place big wagers).
No wagering requirements for cashback, prizes from tournaments, etc.
All in all, before claiming a bonus you need to calculate it and assess how beneficial it can be for you. Will it let you have fun? Or you will only think about how to clear the bonus faster and cash out money?
Set your gambling limits
In case you are wondering why legit casinos are the best choice, we'll tell you. Legit online casinos are regulated by gaming authorities that require casino operators to provide customers with tools. These are so-called responsible gambling tools that players can use whenever they need help. What these tools are:
Daily, weekly, or monthly limits on deposits. Especially when gambling habit affects the financial aspect of your life, you can set a deposit limit per day, week, or even month. For example, you can set a monthly limit of $700, thus the casino will not let you deposit more than this amount during the month.
Time-out periods. This is a period when you can cool off between gaming sessions. You can set a time-out period at various intervals.
Self-exclusion. If your case is really tough and you can't live without gambling for at least one day, you may try to exclude yourself from the casino. It can be either temporary (for 4-6 months) or permanent.
If you feel that casino games entice you too much and you are prone to problem gambling, setting one of these limits can be a great decision. It will help you control your spending.
Keep in mind that only legit online casinos provide these tools. We recommend playing at casinos licensed by the Malta Gaming Authority (MGA) or the UK Gambling Commission (UKGC).
Reach out for help when you need it
If you are close to falling into the addiction, you need help and support. Sometimes, it can be difficult to ask for help, but the earlier you do it, the sooner you will be able to handle the things.
Here, you should remember that you are not alone. There are thousands of players who share this problem with you. They've been in this situation, and most of them have won over the gambling addiction.
If there were no problem gamblers, they would not need professional helpful resources and resorts for gambling addicts. But unfortunately, people get addicted to games, which is why professional help is just necessary.
Just search for support services and online resources that help tackle the problem. Most of them are free. There are also several local resorts in Canada that help problem gamblers overcome addiction to games.
Besides, you should not forget to ask your friends or family members for help. In other words, you should have a supporting shoulder. Perhaps, no one can help us more than people who love us. Don't be afraid of telling them about your problem. Even though they may get surprised or start arguing, just let them get emotional for a while, and then they will surely help.
The intention to set free from gambling addiction will be the driving point. Decide which method is best for you and reach out for help.
Be honest about your habit
Gambling becomes a problem when you start lying to yourself and others. You may find yourself embarrassed by this habit. Maybe you hide it from your friends, family, and loved ones. These "feelings" surely tell about gambling problems.
So take an honest look at your gambling behavior and ask yourself:
Am I losing control of how much money I wager?
How do I feel when I talk about my gambling with others? Is it shame?
Am I afraid of telling someone about my gambling habit?
Do I get genuine pleasure from casino games?
Do I feel the need to gamble every day?
If you say "yes" to all these questions, maybe it's time to reconsider how much you gamble and change your gambling habits.
Spot the bad signs
Problem gambling is an addiction just like the addiction to alcohol, drugs, and cigarettes. People with these addictions have similar behavioral and physiological signs that indicate the addiction.
In the case of gambling, players need to answer one simple question — is it still fun?
An addicted person will feel depressed when he cannot gamble. Problem gamblers usually put games in the first place, missing out on other activities. The financial aspect also hurts because gamble addicts are prone to borrowing money from friends, family, colleagues, and banks. At last, they can experience sleeping disorders and negative eating habits.
The list of signs is long. We suggest that you take the gambling addiction test on our website that will show your level of the gambling problem.
All in all, you should learn to spot these signs. You may notice that you are often arguing with someone you love over your gambling. Or maybe you feel like you have to chase the lost bets. Or you may even skip work or classes in order to gamble.
Make cool-off periods
Cool-off periods are good practice with any activity. Whether you are working too much, eating a lot of junk food, doing sports, gambling online, or whatever it is you are doing, you need to have a rest. Take a break from gambling from time to time.
If you can't stop thinking about games, create such an atmosphere around you. Go out of town to a place without internet. Invite your loved ones and spend some time without casino games. It can be difficult and even stressful at the beginning. But a few hours or days later, you will feel better.
Set these cool-off periods for one day, one week, or just a few days. It doesn't matter. The key thing is that such cool-off periods must be regular. And when you come back to your online casino, you should feel like having fun, not spending money in order to win sky-high amounts.
In Conclusion
Online casino games are fun, but they are also addictive. Whether you are playing at a land-based casino or at an online casino, you should be aware of the risk of gambling addiction. It can come unexpectedly. One day you are playing games for fun. The next day you want to win back your money. And at the end of the day, you loan money, sleep badly and lie to your friends and family.
You may not notice these signs (or pretend not to see them). But the longer you do it, the worse it becomes. So look through the tips again and make your gambling fun, not destructive.
On our website, we have a few more articles on this topic that you might find interesting. Head to our gambling blog and check out more tips and recommendations for problem gamblers.
Rate this post, please:
5
4
3
2
1
FAQ
It's very individual. In some cases, players need just one month to overcome the addiction. However, some players need more time. It depends on what you are doing for it. Decide what tips you are going to follow and monitor the results. Setting gambling limits and self-exclusion may have different effects on your gambling habit.
If your online casino supports responsible gambling, it should have special tools for problem gamblers. You can either contact customer support and ask what they can offer in your case. Or you can look through the casino menu, customer support page. Sometimes, you can set limits right in your casino account.
If you want to play casino games for fun, you need to be careful. Choose the right games, play them for free before betting real money, do not chase your losses, and always manage your gambling funds. Only when you can control your gambling, you will play games safely.
More articles on gambling topic