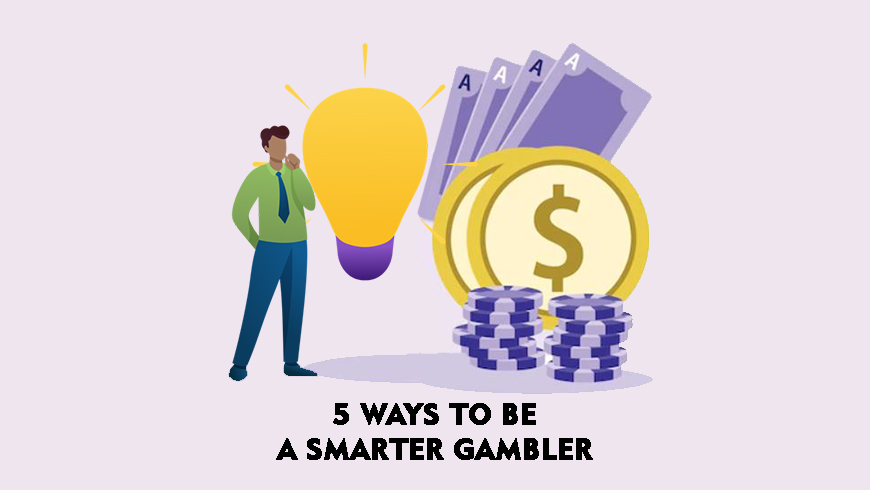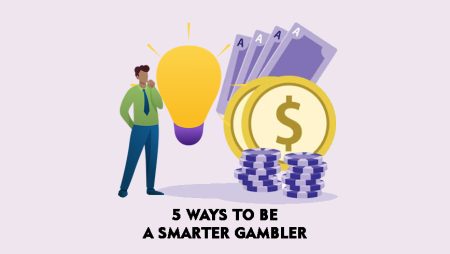 Everyone knows how casinos work. They provide entertainment in return for grabbing players' money little by little over a long period of time, during which players may win and lose. However, most gamblers will play until they go broke believing that this "fight" will change their life. But you should break this belief because there are way better casino practices that will improve your financial situation. Check out the 5 ways to gamble smarter at an online casino.
Shop around for the best betting site
The first thing you should do is join a reliable online casino that offers good payouts. A casino operator should meet all your needs. Thus, if you are looking for a casino to play high-paying blackjack games, choose a casino that offers the highest return for table games, particularly blackjack.
Also, your casino must be customer-oriented. For example, if you need help with withdrawals or bonuses, the support team must be there to help you. Speaking of bonuses, check their terms and conditions first because not all bonuses can meet your expectations. You won't be happy to use a slots bonus if you prefer playing blackjack, right?
Besides, make sure your selected site is safe and legal. Check its license, certificates, and terms and conditions. You can choose a casino site that we recommend on this page. The team of CasinoBest.ca reviews Canadian online casinos and recommends the best of them!
The following aspects must be observed when you are looking for a casino:
A valid license from a reputable gambling commission
A security system that protects players from fraud and third-party interference
Your preferred banking option
Fast payouts with no pending period
The low house edge for most games (or at least for your favorite type of games)
Reasonable terms for bonuses and a rewarding system
Around-the-clock and trained customer support
A lot of games of your preference
Learn to manage your casino funds
Ask any professional gambler what he is doing for success, and the answer will be bankroll management. If you want to be a smarter gambler, your ultimate tool must be a gambling bankroll. In other words, you must know how much money you spent the previous month, and will be spending today and till the end of this month. Moreover, you need to know how much money you've won and lost on games, and how much you withdrew and deposited.
Every little cent that you send to or from your casino must be recorded. It may sound insane but understanding bankroll fundamentals will determine whether you are a winner or loser.
Logically, if you wager a lot of money without thinking and pay zero attention to your expenses, it's the same as giving all the money to a casino and forgetting about it. But you definitely want the reverse effect, don't you?
So stop wagering your money recklessly. Instead, learn the fundamentals of bankroll management and practice it with your own funds. On CasinoBest.ca, you will find a few articles on this topic that will help you put it in place. Check our gambling blog.
Know the value of your entertainment
Ok, you might have found a casino that gives you the best odds, but you also need to know the opposite — house edge. Typically, players are divided into two groups. The first includes players who are looking for entertainment. And the second group of players is looking for the best winning chances.
Although the former won't suffer from losses, they still need to have a clue about the value of their entertainment. At the same time, knowing this will make a great deal for the latter.
You should always balance your chances of winning and the house edge when choosing games. A good example of the perfect balance is blackjack. Most casinos have less than a 1% house edge for blackjack games. Thus, a blackjack session with a proper strategy will not only give you a better payout but also keep you entertained for longer.
Other gambling activities such as poker and sports betting also give a high return and a long-time excitement. If you are a smart poker player or bettor, every bet will have a 0% house edge.
All in all, seek games that offer the lowest house advantage. Even some slots and instant win games offer nice payouts.
Practice for free before wagering real money
It sounds obvious but you should never ignore demo games. Especially if you are playing a game for the first time, you'd better practice for free. It will save you from a lot of mistakes.
Admit that it doesn't sound smart to lose money because you don't know the rules, right? Even though the rules are simple and it feels like every novice gambler could play that game, practice for free!
Free casino games will help you not only realize how a game works but also make up a good strategy. Besides, you will understand whether this game fits your bankroll.
Don't chase casino comps
Casino rewards programs are very enticing, that's a fact. But if you want to be a smarter gambler, comp points should be your least concern. Since all loyalty schemes are made for getting players' money faster, you shouldn't buy into them so easily.
Of course, there are freebies, discounts, and bigger rewards for VIP players like in Betway Rewards. And it's good to use casino rewards for entertainment but if your gambling goal is to earn money, chasing comps will make it harder for you.
Because earning comp points means spending more money, it doesn't feel right to level up from the first to the tenth level in one day and lose all your funds. Just play games using our gambling tips and make the comps roll at their own pace.
Conclusion
Make your casino experience the most profitable with our tips. They will help you be a smarter gambler and stand out from the rest. You can use all of these tips or apply them one by one in your gambling career. But we assure you that even using a single tip, you will not only improve your financial aspect but also get more excitement from playing games.
Rate this post, please:
5
4
3
2
1
FAQ
Theoretically, it is possible. But you need to be a strategist and an astute gambler to win money every time. Besides, don't forget that all casino games are games of chance. So luck may not always be on your side.
Unfortunately, online casinos don't display their house edge anywhere. But you can always check the list of RTP rates of all games. If you can't find it on a casino site, ask your customer support manager. Or you can manually check the RTP of a game you want to play in its game rules. The opposite of the RTP rate will be the house edge. For example, if a game's RTP is 95%, then 5% is the house edge of that game.
It's up to you to decide. But many online casino rewards programs get players enrolled automatically. So no one asks you if you want to sign up for a program or not. Nevertheless, you can always ignore the progress bar, comp points, levels, and rewards, and just enjoy your gameplay. Let the comps come at their own pace and exchange them when you feel like receiving some extra funds from a casino.
More articles on gambling topic