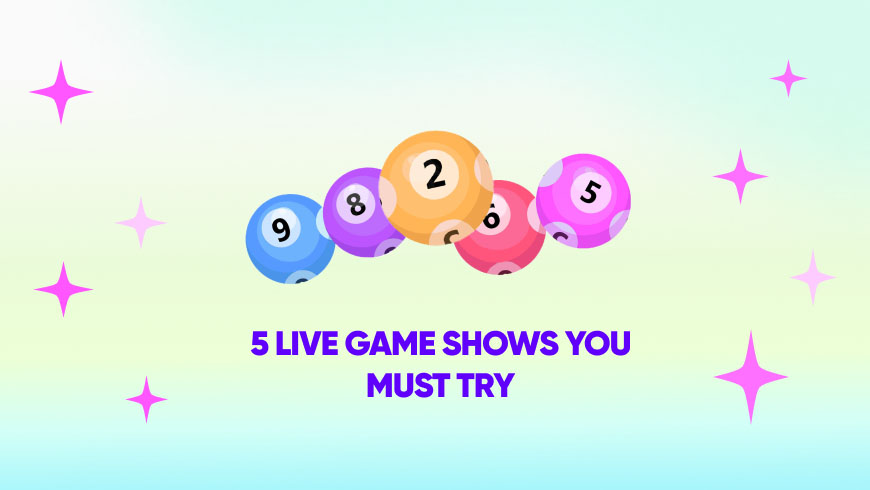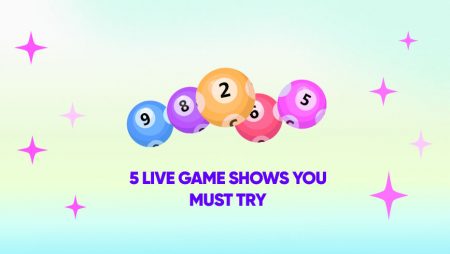 Game shows have always been exciting to watch and play. Games of chance were a basic theme of different TV shows that we used to watch a decade ago. But now we have a great opportunity to play those games and win real money ourselves. Moreover, live game shows are way more innovative now which only means that the gameplay is even more exciting! Join the best Canadian online casinos to try your luck at the must-try game shows!
Online Casinos to Play Live Game Shows
Live games have become very popular in the period of pandemics because many casino enthusiasts were left with no other choice than to gamble online. This was a kick-start for live casino providers to create something more heart-racing. That is why the biggest giants in the gambling industry such as Evolution, Pragmatic Play, and Playtech have stepped up their games over this period. Thanks to their unique ideas, now we can play awesome game shows.
Crazy Time Live
If you are not a freshman in gambling, you probably already know this game title. Crazy Time is the most fun live casino game that was ever made. This is a game created by Evolution, the developer of the most widespread live games. Crazy Time is a game show in money-wheel style. Although it already sounds like fun, the real fun begins when the flapper hits one of the bonus sections on the wheel. In a few seconds, the gameplay moves to one of the bonus rounds: Coin Flip, Cash Hunt, Pachinko, or Crazy Time!
Each bonus game has its own secret revealing which, you can massively multiply your bets. However, the biggest wins are made in Crazy Time round. It's the cherry on the cake because it gives players up to 20,000x their bets.
Crazy Time live game show is perfect to diversify your routine life. Additionally to the rewarding experience, your eyes will be pleased to see the beautiful live game presenters wearing quirky costumes to the theme of Crazy Time.
Live Mega Ball
A new interpretation of bingo is Live Mega Ball. The developers of Evolution were inspired by bingo games to create this awesome live show.
To win real money, all you need to do is to collect lines on your cards, as many as possible! Meanwhile, the drawing machine randomly selects the balls. Of course, this all happens automatically. But the thrill of a game is in the payout. The more lines you have, the bigger the payout. However, Live Mega Ball is not a typical bingo.
Evolution added multipliers that make any game more exciting to play. Obviously, it boosts your winnings even more. Besides, the concept of multipliers is integrated with an unusual format of a game show. A live presenter keeps you company and is sincerely happy for you when you win real money.
Adventures Beyond Wonderland
Another live casino giant is Playtech. It created its main live game show called Adventures Beyond Wonderland. This game also features a money wheel and three bonus games: Magic Dice & Caterpillar Mystery Bubble, March Of The Cards Soldiers, and Wonderspins as the main game.
To win the main bonus game, the flapper should land on the 2 or 5 Wonderspins segments. In a moment, the studio transforms into a bonus game with another wheel that includes only multipliers. Now, it's time to increase your winnings!
If you want to learn more about Playtech online gaming, visit our gambling blog with news about online casinos and the most played games.
Mega Wheel Live
This is another wheel-style game show that will brighten your daily routine! Mega Wheel is released by Pragmatic Play Live. Their studio features the classic vibes of a game of chance. Be careful, you might find yourself in a nostalgic mood.
This is the simplest game of all that we described above. What you do is just predicting the numbered segments where the wheel will land, in your opinion. You have 9 bet types and all of them are at your disposal.
Mega Wheel doesn't feature bonus rounds, but it doesn't mean it is not fun. In fact, each round is selected randomly as the Mega Lucky Number. If you hit it, you have a great chance to multiply your bets up to 500x!
Gonzo's Treasure Hunt
The revolutionary game created by Evolution provider, Gonzo's Treasure Hunt is a live slot game with a very popular character — Gonzo. If you like online slots, this live game show will certainly be your favorite.
As soon as you open the treasure hunt, a live presenter meets you up and leads you on your way to treasures. The game features a random prize drop that gives you winnings of any size. You just select the stones pictured on the wall. But the stones cover super multiplier prizes up to 20,000x.
The game is also available in virtual reality mode. Evolution company went so far as to make it available for any player. Get yourself some VR equipment to hunt for treasures with Gonzo for real!
Play Live & Win Money!
A live game show is a fun way to spend a couple of hours, but they give you not only entertainment. Real money winnings wait for you alongside the great gameplay. Join the best online casinos in Canada that offer live casino rooms.
Hopefully, you've become a bit more familiar with the game show hits. The only thing left to do is to try them out right now! Visit the online casinos we mentioned earlier and find the best live game shows.
Rate this post, please:
5
4
3
2
1
FAQ
Like any game of chance, live game shows payout randomly. This means they feature a random number generator (RNG) mechanism that draws the results of the game round. If you play live games, you can win real money for sure. But the result depends on your luck and the RNG.
Most online casinos do not let you play live games for free. This is because the studios stream them online in real-time. They simply won't work for you if you don't pay money. Video games are available in demo mode, but if you play live games, you need to make a deposit, first.
The RTP of the five best live game shows is not worse than that of online slots. Most of the mentioned games have an RTP percentage ranging between 95% and 97%. So, there is no difference: you choose an online slot or a live game show to play today.
More articles on gambling topic