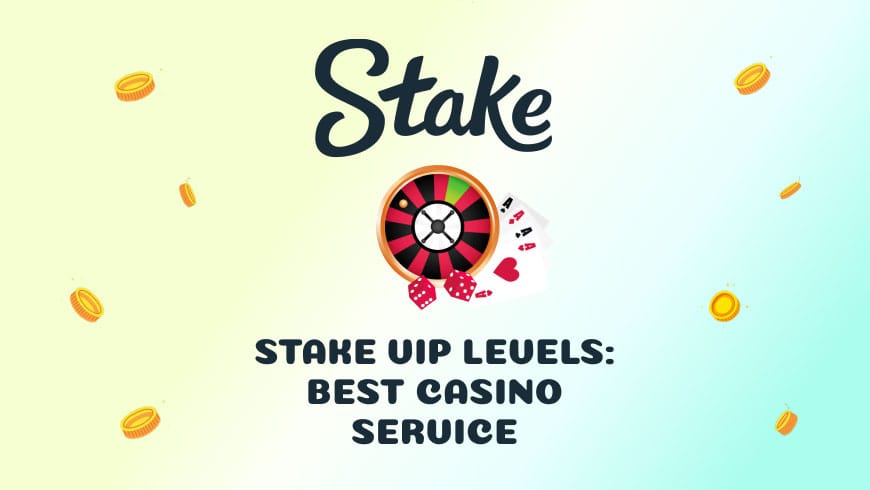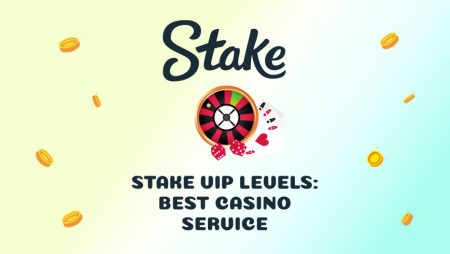 We bet you have never heard of anything like Stake's VIP program. If you think that we are going to tell you about some average rewarding system, you are so wrong. Stake casino offers one of the best services to their VIP players in Canada. And to be treated like a VIP, you should stand out from regular casino players. Read on to find out why Stake VIP levels are the best and how you can join the club.
VIP Program Overview
The main idea of Stake's VIP club is to suit everyone. Although they say tastes differ, anyone joining the VIP program at Stake will like it. No matter what type of player you are, Stake knows what you want and gives it to you.
The Stake's VIP treatment is different from anything you've seen before. And as you move through the levels, you will soon realize it. The program includes five major levels, on each of them, you will unlock more types of bonuses.
No Strings Attached
If you are used to the casino bonuses that require you to complete some requirements, being a Stake VIP, you can forget about what is a wagering requirement. Stake casino attaches no strings to the VIP bonuses no matter what type you receive. Playing with the bonus, you can easily take your money home without caring for the completion of requirements. Withdraw your winnings right after you've got them — what can be better?
Flexible Bonuses
Stake will offer you a great bonus but you can change the prize if you wish. For example, if you are rewarded with 5 BTC, you can ask them to give it to you in ETH or any other cryptocurrency if you don't need BTC.
If you'd better take a new iPhone instead of the bonus money, you can also ask for such a substitution. The casino team will make any wish come true. So, feel free to ask your manager about your personalized bonuses.
Dedicated VIP Support
Once you join the VIP club, you can have the most out of online gambling at Stake. You will have your personal manager available at your time zone via many contact services. Be ready for the most dedicated VIP host that will assist you on the way to big winnings.
VIP Levels at Stake
There are five major levels at the VIP club. But the Platinum level has sub-levels, so you have to be patient to get to the top. Here's the name of each level and how much you need to wager to reach it.
Bronze Level — $10,000
Silver Level — $50,000
Gold Level — $100,000
1 Platinum Level — $250,000
2 Platinum Level — $500,000
3 Platinum Level — $1,000,000
4 Platinum Level — $2,500,000
5 Platinum Level — $5,000,000
6 Platinum Level — $10,000,000
Diamond Level — $25,000,000
VIP Rewards
Bonuses and perks that you can receive at the Stake's VIP club are unique. Let's take a look at all of them below.
Reload Bonus. This bonus is ever-lasting. It can never expire which means you can claim it every day, every hour, or even every 10 minutes. Choose the preferred timing and claim the reload bonus. The amount of bonus can vary depending on how much you wagered during the last 7 days. And remember that reload bonus doesn't come with any wagering requirements.
Level up Bonuses. Of course, there is no rewarding system without a range of level-up offers. Stake's VIP club will give you a fixed amount of money for growing to Bronze, Silver, Gold, and Platinum levels. And if you go beyond the amount of money you receive can grow over $25,000 on each new level. It's the exact time to ask for more personalized bonuses if you want to get physical stuff or something else.
Rakeback. Every 30 minutes Rakeback comes into play, literally. Rakeback makes a bit of your bet turn back to you. Depending on a game's RTP, the Rakeback percentage is calculated for each bet you make. It is similar to cashback, but you receive it every half an hour for placing each real money bet.
Weekly Boost. The bonus money is given to all VIP players who've passed the Bronze level. In fact, you will receive it in the private Telegram group where you will be invited soon after getting the Bronze. The time for the weekly bonus is set to 12:30 pm on Saturday. Like with the reload bonus, the amount of weekly boost can vary depending on your level and activity during the last 7 days.
Monthly Bonuses. Make sure to confirm your email because it's the place where you'll get your monthly bonus. Stake sends the email at a random day and time, but generally, it is around the middle of the month. Depending on your wagering activity during the previous month and your VIP level, the amount of bonus can vary.
How to Join Stake VIP Club
This can be a bit challenging for you because Stake players get an invitation from the Stake team to the VIP club. So, you can only earn your invite. The casino team watches how everyone plays, and if they think you deserve the best casino service, they will let you know.
The only advice is to be active on the Stake website. Play online casino games and bet on sports in their diverse sportsbook. Take part in different challenges and promotions, and you will be certainly noticed by the team.
Go Through All Stake VIP Levels
Easier said than done, you should go through all the VIP levels at Stake casino to get the best service. You are going to put a lot of money into the casino, but twice more you'll get back. The Stake's VIP is worth it.
If you are new to Stake casino, just play and enjoy the fun. The more you play, the sooner you will realize how close you are to the Bronze Level. This means that you will be expecting the invitation letter from the support team of your best online casino in Canada.
For more casino promotions, visit the post about the online casino best offers here.
Rate this post, please:
5
4
3
2
1
FAQ
As long as you play at Stake casino, you get different status. But to be a VIP player, you need to wager at least $10,000 during your play at Stake. The higher your level, the more you will need to wager. But it will be a lot easier for you when you'll become a VIP.
Stake online casino features exclusive bonuses. The biggest of them are available for the VIP players. We can't say for sure what the amount is because it depends on your level and wagering activity, but we are sure that the royal players are pretty happy with the given bonuses. For example, Platinum players can receive more than $25,000 as a monthly bonus.
Easily! When you access your Stake account, you will see the notification waiting for you. Open it and be ready to join the VIP club. In fact, the customer support at Stake is very professional and quick. So, you can contact the managers with any questions.
More articles on gambling topic