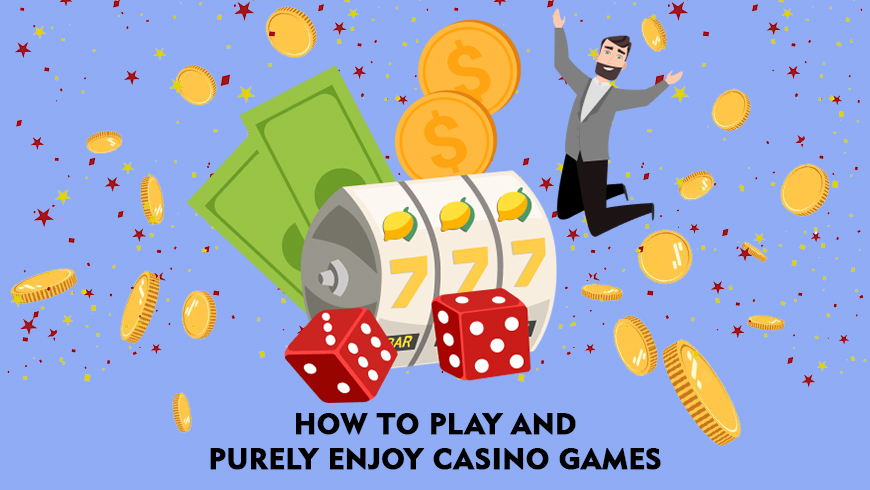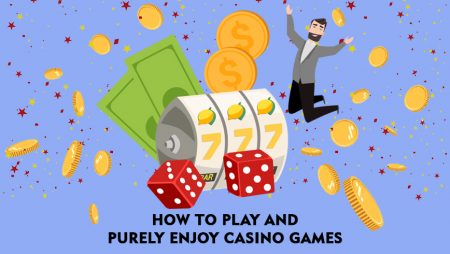 Most players gamble with the purpose to make money. And only a few consider gambling fun and entertaining. However, even these few can cross the line from pure entertainment to strong addiction by simply playing for too long. Luckily, you've found this article that will help you see this line clearly. Check out a few tips and use them in order to receive pure enjoyment from playing online games for real money.
Reliable casino sites
Remember to always play at reliable online casinos. Make sure they are safe and licensed. Besides, pick online casinos that support the idea of responsible gambling and try to help players whenever they notice "bad" signs. Make sure that your gambling operator suggests different limits (time limit, deposit limit, etc), self-exclusion, and so on. Check out the online casino list on our website and pick your favorite site.
Why is it so difficult to gamble for entertainment?
The fact is that gambling involves money, which is a financial part of our lives. Let's admit it, we cannot purely enjoy our life and be truly happy without a well-developed financial aspect. When we have enough money, we are able to pay the bills, keep a family, and even afford different things and activities that will make our lives brighter. But when we lose money, we lose the ability to manage money the way we want.
The same happens at a casino. Most gamblers lose money. This is a fact. Very few people can leave a casino with a full and heavy wallet. But what players hate is watching their money disappear. With every lost dollar, you start feeling very uncomfortable, and you feel the urge to gamble more to win all your money back. This is where the purpose of gambling for entertainment changes to the purpose of winning some more money.
In order to avoid this, you need to think of a casino as a venue or platform for entertainment. It is like an amusement park. To enter it, you pay for entrance and then you can ride the rollercoasters for free. But while you are in the park, you can also spend money on food, lodging, attractions, and other things.
These expenses are inevitable. So next time that you gamble, accept your future losses. When you know about them beforehand, you will play casino games with greater enjoyment.
Set a strict budget
Every casino site and establishment will surround you with an enticing casino atmosphere. One can easily get lost and spend all money on games without even thinking about how much money is left in his pocket. Then, he leaves the casino floor and realizes he has no money for living.
If you do not want to find yourself in such a situation, you need to have a strict budget. Only by setting a tight gambling budget, you will be able to play some time for entertainment and leave money for living.
Of course, it's easy to say and hard to do. Some players will go down losing more of their money in an attempt to chase losses. Here are a few tips that will help you stick with the budget:
When you are headed to a casino venue, set a budget and take only the money that you will place on bets. Do not take a bank card with you.
If you are playing online, deposit a sum of money that you can afford to lose. Cash-out the rest of the money left on your bank card and put it in a safe place in your house.
Ask someone (your family member) to help you stick to your budget.
Don't gamble for too long
Some gamblers are spending too much time in the casino. They literally eat and breathe casino games. But just like with any activity, even with your favorite hobbies, there comes a point at which the fun begins to fade.
When you are gambling for 1 hour, it may be ok. But if you are spinning the reels for 8, 12, or 24 hours, you definitely need to take a break.
If you genuinely gamble for fun, the level of enjoyment reduces with time. But if you cannot stop playing after a few hours, it's not the enjoyment that drives you. It's the money.
Just take a 20-minute break, breathe in some fresh air, have lunch, or have a conversation with your friend. Even a little break will have a great effect on your mood and desire to gamble. Check a few practical tips that will help you keep track of time and take breaks:
Set an alarm. Time literally flies when you are playing games. So set an alarm, especially when you have plans, appointments, etc.
Find a new hobby. Find another activity that will give you as much fun as casino games.
Do sports. If you don't do sports, you should take it up. Even short daily exercises develop your self-discipline. So you unconsciously learn to be disciplined, whether it refers to spending your time at casinos or sticking to the budget.
Play your favorite games
You're not going to have pure enjoyment from games you don't love. So only play your favorite types of games.
For example, if you love bingo, keno, and various scratch cards, play them exclusively if they give you that thrill. If you are a poker player, play it, and don't waste your time on spinning slot machines.
Hopefully, you've got the idea. Determine what games you love and play them the way you want.
Learn to win games
Some casino players have a very strong competitive streak. They just won't leave a casino without winning. If it's your passion, then we suggest you learn how to do it right.
No matter what game you play, you must win. So do research, practice, and realize how to make a profit playing casino games. It will take time to have an advantage over the casino.
But if you can't stand to lose, you'd better learn to win instead of chasing the losses. That way, you will at least have an enjoyable time.
Gamble with your friends
Combine entertainment with socializing and receive the best experience. Call your friends or family, invite them to a casino party, and gamble altogether.
This simple act of doing things together will not only make your gambling experience more fun but will also create memories.
When you are gambling with someone, games are not the only entertainment anymore. Your primary focus will shift to communication and sharing emotions.
To conclude
Online casino games are fun but they may quickly become your worst hobby. If you want to continue enjoying games like it's your first time, be a little more responsible. Have a budget, devote time to gambling and other important things, play games you love, and share this interest with your friends. All in all, gambling is just a form of entertainment that can raise your mood on a tough day.
Rate this post, please:
5
4
3
2
1
FAQ
If no one knows that your love gambling and you feel shy about telling your friends and family about your hobby, it's a bad sign. In most cases, it means you have an addiction to games. Try to notice other signs of addiction in your behavior. Maybe you are landing money from friends and never returning it. Maybe nothing makes you happy but casino games. If you have an addiction, you need professional help.
If you are playing for fun, you have a healthy reaction to everything. When you lose, you don't get upset. When you win, you get a portion of excitement. You can easily give up gambling at any minute. And you don't think of casino games as something special. It's only a form of entertainment like watching a movie or playing baseball with your neighbors.
It's a psychological factor. You need to realize that chasing losses will not give you any profit. In most cases, you will not be able to return them. So you just have to accept these losses. Understand that you cannot win at a casino every time.
More articles on gambling topic