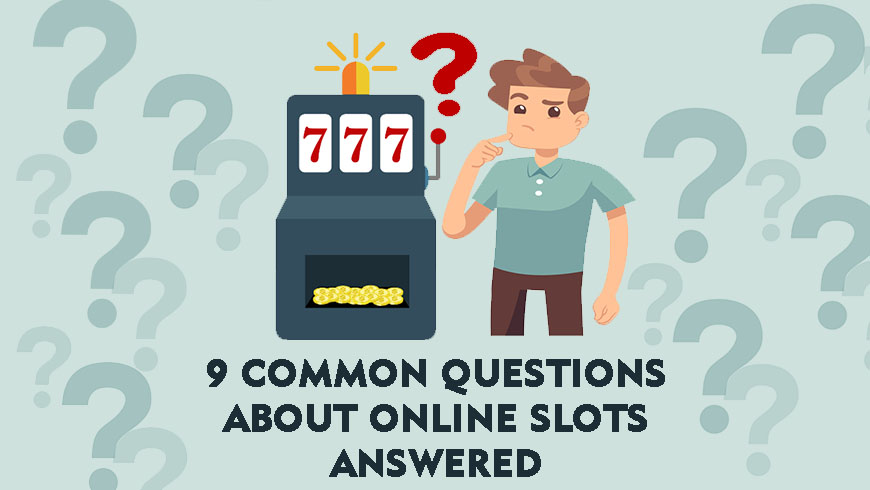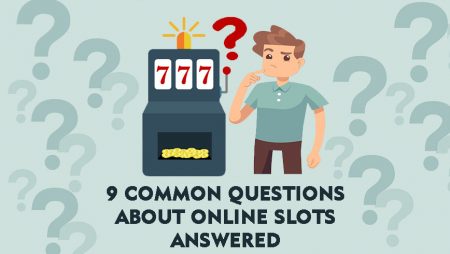 Slot machines are the most popular games at both online and land-based casinos. Every slots fan has a number of questions, the answer to which he fails to find. Finally, you've found the article where the most common questions are answered in detail. Below, we will tell you why you can't beat slot machines even when using different strategies, what myths you might be still believing, and why online slots are better than real slot machines.
Casinos with the Biggest Collection of Slots
Probably, you already have your favorite online casino with hundreds of slots. But we still suggest you check these casinos above. They have a pretty large collection of games. Of course, the biggest category of games is online slot machines. So if you are looking for a wider slots experience, you should visit their lobbies. And below, you will find the answers to the most common questions about online slots.
Can you beat slot machines in the long run?
More no than yes. Even the payback percentage of slots never equals 100%, so what you can get in the long run is the return of the better part of your wagered money. However, online slots are games of chance, and anything can happen. You can multiply your initial budget by a hundred times in a matter of seconds, and then lose it all in 5 minutes.
If you want to beat slot machines, you don't have to play them for a long time. You need to play until you gain enough winnings. And here is where most gamblers make mistakes. They continue playing after winning a huge sum that surpasses their initial balance. However, the best thing to do when in this situation is to quit the game and withdraw.
Can slots be played for a penny?
In theory, it is possible. We even posted an article about penny slots. The idea of penny slots is that you can only bet $0.01 per line. But one active line out of 10 won't help you win money. Most of the time, you will be losing because the probability to hit that one line is very low.
To win on penny slots, you need to activate several paylines. For the best payout, all lines must be activated. So if a slot features 20 paylines worth $0.01 each, you need to place $0.20 per spin.
All in all, only if you enjoy the act of spinning slots, you can play them for a penny per spin. But you won't win much. Most probably, you will lose every time you spin.
Is it best to always place a max bet?
Of course, it depends on you, your budget, and your goals. If you open online casino slots to win a lot of money, of course, the best decision is to place the maximum. However, if your budget doesn't allow you to place max bets for a long time, the risk is not worth it. The more you bet, the more you stand to lose.
There is one more case in which it's best to place the maximum — when you are playing a progressive jackpot game. Most progressive jackpot games give access to the bonus round only to players who bet the maximum. So it can be pretty disappointing if you hit the jackpot-winning combination but weren't able to trigger the jackpot game.
How do progressive jackpots differ from normal jackpot games?
You've probably noticed that not every jackpot is progressive. Some online slots have a few jackpots, from mini to grand. Other slots have only a progressive jackpot. And yes, they differ.
Progressive jackpots can grow until someone hits them. Their prize pool gets filled with the players' bets every second. When a lucky player hits the jackpot, the prize pool resets to the minimum amount.
Normal jackpots are fixed. They don't grow. Some jackpots depend on the bet size. In other words, when you increase the bet, the jackpot is increased as well. And when you decrease it, the jackpot prize pool is also low.
Do slot bonuses really help to win more?
When you claim a casino bonus, you get a bigger gambling purse. The bonus money just adds more spins to your gaming session. This means that you have better chances of landing a win. So slot bonuses are pretty good and even help to win.
However, using a bonus means completing wagering requirements. Until you do that, you cannot cash out a penny of your winnings. No matter how big or small the wagering requirements are, there is no guarantee that you will still have that amount of winnings after you meet the requirements.
Besides, many gambling operators set a limit on how much you can cash out from the bonus winnings. So before using a bonus, read the terms and decide whether it's reasonable to use the bonus or not.
Check out the best casino bonus Canada here.
Can online casinos adjust the RTP of slots?
Online casinos already earn when their customers play out real money. So online casinos don't need to cheat. And most of them don't. They leave the RTP percentage as it is. However, some casinos still make a little adjustment to the RTP percentage. This is why you can notice that the same slot has a slightly different percentage of payback on different sites. Therefore, make sure to play at licensed casinos only.
Which are better, real slot machines or online slots?
First of all, you need to ask yourself which you like better. If you enjoy the lights and the atmosphere of a real casino establishment, then why not play land-based slots. However, if you prefer staying home and playing games laying on a couch, it's best to play online slots.
Both types of slots are based on luck. So there is an even chance of winning or losing. Still, real slot machines are believed to have a lower payback percentage over a long time.
Should you pay tax on slots winnings?
In Canada, no gambling winnings are subject to taxes. This is because the Canadian government does not consider gambling earnings as a steady source of income. Unless you are playing casino games professionally and it's your only way to make a living, you don't have to pay tax.
Is playing slots better than playing table games?
It depends. If you love slots and hate table games, there is no way that tables are better for you. After all, you visit casinos to have a good time and enjoy what you do.
While some people prefer table games for the chance to use their brain in order to win, others want to relax and let luck decide the outcome. The latter will not win much at table games as they don't give the thrills. Same with the table game players. They won't be enjoying slots, hence they won't get the desired result.
Final Say
Hopefully, some of these questions and answers opened your eyes to slot machines, and now you understand the ins and outs of the game. Use this information when making up your winning strategy.
Rate this post, please:
5
4
3
2
1
FAQ
To claim a bonus, you need to activate it along with making a deposit. If it's a no deposit bonus, then you should check your rewards section. Usually, players need to activate bonuses from this section. Then, the bonus will appear on your balance. However, keep in mind that first, you use your own money, and when it's over, you start using bonus money.
We advise you to play progressive jackpot slots. If you get the chance to win a jackpot, you can become a millionaire overnight. Besides, you can pick slots with high volatility. They pay less frequently but in big amounts. Plus, remember that huge wins almost always come from big bets. So if you can afford it, bet the maximum.
It's absolutely possible. Online slots give many chances to land a winning combination. Many players can gain a huge payout over a short period of time. However, the reason why most winners do not withdraw their winnings is that they continue playing and lose money. If it sounds familiar to you, try to cash out right after you won a significant amount.
More articles on gambling topic