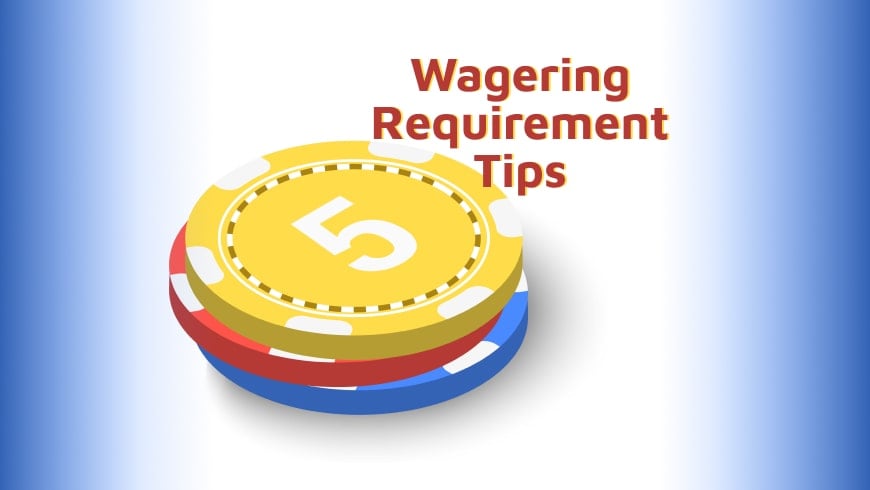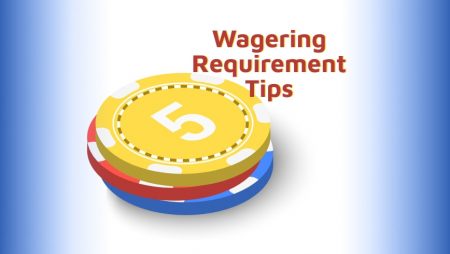 There is one annoying thing in all online casinos — wagering requirements. Surely, these little things have once spoilt your impression on some Canadian casino. Maybe you claimed a welcome bonus, but didn't actually understand how to withdraw it. Or you simply don't comprehend the idea of the wagering requirement.
Whatever your wagering problem is, you can solve it right now by following our tips on how to use and beat wagering requirements right. Here we also give you hints on choosing the best low wagering bonuses, and how to read the fine print so you grab your winnings back.
Concept of Wagering Requirement
To learn to beat the requirements, you should first figure out the entire concept of these wagering requirements, including its meaning in the gambling world.
A wager is a synonym for a bet, hence money you spent on any casino game of your taste. So, when you claim a casino bonus, you face the wagering (money) requirements for that bonus.
A wagering requirement means a number of times by which the bonus is multiplied. A player should play the total amount of money to be allowed to request for withdrawal. Apart from the requirement, a bonus usually has some other conditions which a player should follow. It refers to a minimum withdrawal limit or maximum bet amount. This concept can sound incomprehensive for most newcomers.
The tricky part is that you, as a player, must complete these wagering requirements. Otherwise, you will not get your real money. Besides, often online casinos qualify only a few categories of games for a 100% fulfillment of the requirement. For example, all slots contribute 100% towards wagering. And games with high payouts such as roulette, blackjack, or baccarat contribute only 30% or even less towards the requirement. So again, it's crucial to read the whole bonus terms.
How to Calculate Wagering Requirement
We should warn you that this part is a bit boring. But don't skip it if you want to figure out how wagering requirements work. It will also help you choose a welcome bonus for your individual bankroll. So, let's get started!
Just suppose that you got interested in some Canadian online casino, so you sign up there. It's welcome bonus is $100 with a wagering requirement of 10x. And you deposit $20 for a start. This is how to calculate the requirement:
$100 (casino bonus) x 10 (wagering requirement) = $1000
The calculation equals $1000. But what does it imply? You should wager (bet) a total of $1000 on casino games in order to make a withdrawal request.
Sometimes, to meet the wagering requirements, you need to include your deposit as well. Then, it's calculated like this:
($20 (money deposited) + $100 (casino bonus)) x 10 (wagering requirement) = $1,200
You can use our wagering requirement calculator to make correct calculations.
Wagering Requirement Tips
Now that you understand how to calculate the wagering requirement, we can share with you some tips that will make your online casino journey better.
Reach the Wager Amount
To beat the requirements, you need to bet your bonus money until you reach the necessary amount of wagers. Let's take the previous example here as well. So, after calculation, you have to wager $1000. Your bonus money is $100, and your deposit is $20. In the beginning of your gameplay, you will use the bonus money to complete the wagering.
Here, your goal is to spend as much bonus money as possible to reach $1000, and not to use your own deposit of $20. Of course, it may seem impossible because $1000 is a big sum. However, during the game, you will win and lose. All the winnings will also contribute towards the wagering requirement. The best outcome would be that you wager $1000, and have more winnings.
However, if that would be so easy, the best advice would be to make the maximum bets with bonus money. But online casinos set limits on maximum bet amounts. Usually, it's $5 for a spin. So, to wager $1000, you need to make 200 spins of $5.
Learn Everything About Your Bonus Wagering Requirement
Now, online casino players have access to all the information about the bonuses. So, usually it doesn't take much effort to find the terms. As a rule, the wagering requirements are mentioned in the bonus terms and conditions provided near the bonus ad itself.
You must remember to read the T&Cs through, including the fine print. Usually, the fine print includes an email link or promotion's terms link.
If you can't find the bonus terms or the amount of wagering requirement, then you should check the general casino terms and conditions. There is always a part about the bonus terms. Alternatively, you can contact customer support so the agent can explain to you the terms of the bonus.
Choose The Right Game
As we've already mentioned, every game category has its own contribution towards wagering requirements. This is how much games usually contribute:
Slots — 100%
Video Poker — 30%
Baccarat — 10%
Roulette — 10%
Blackjack — 0%
Live games — 0%
The contribution of each game depends on the RTP of the game. The higher the RTP, the lower the contribution. That's why we recommend playing slots to wager the bonus. Live games are almost never recommended for this purpose since they are rarely included in the bonus terms at all. Though, they have their own live casino bonuses.
Mind that most casinos place the list of qualifying games and their contribution towards the bonus requirement. It's better to play the 100% contributing qualifying game than any other slot game that isn't on the list at all.
Pick the Right Online Casino
We cannot help mentioning this in our tips. It doesn't really refer to beating the wagering requirements. But by finding a casino site with low or zero wagering requirements will help you to clear it faster.
Some casinos set 50x or 70x wagering requirements for a $2000 bonus. Can you imagine how high this is? It's literally $100,000 to wager! Guess, there aren't many volunteers to wager so much on casinos. That's why we don't recommend claiming a bonus with the high wagering requirements.
Pretty normal wagering requirement would be 10x, 20x, or 30x. It isn't advisable to join over 40x wagering online casinos. So, before joining a casino and claiming a welcome bonus, check the bonus terms. Or you can just skip the bonus and play games with your deposit only.
Try to Claim Wager-Free Casino Offers
Obviously, there are casino offers that don't include any wagering requirements. By this, they appeal to players. The best part of such bonuses is that you can use them and withdraw them right away without waiting.
Usually, these free-wager bonuses don't even require you to deposit. Their main representation is free spins. More rarely, a no deposit cash offer. It isn't big money, only about $10 or $20 for the start. In 888 Casino, for example, they offer you $88 no deposit bonus for the beginning.
Still, in every casino which offers a no deposit bonus, it's recommended that you read the bonus T&Cs. If the offer is wager-free, then you can withdraw the winnings made with this bonus offer at any time you want.
Conclusion
Although casino offers seem so advantageous, they feature wagering requirements that can spoil all your impression on the casino games. That's why you need to approach this issue wisely. Follow our tips to make the best of your online gambling.
Rate this post, please:
5
4
3
2
1
FAQ
If you want to activate your $1 deposit offer, you need to accept it when making a deposit. It can be a ticking the box or entering a special bonus code. You can learn about the opt-in requirements in the bonus terms.
Yes, for sure. Rolling Slots is a Canadian casino that appeared on the market in 2021. It holds a license from Curacao eGaming and ensures safety on the website by using high-end security technologies. To learn more details about Rolling Slots, visit our casino review page.
Tonybet mobile app is available for all devices on iOS and Android. You can use a smartphone or tablet. It is preferable that you have a mobile device with the latest version, but it isn't necessary.
More articles on gambling topic