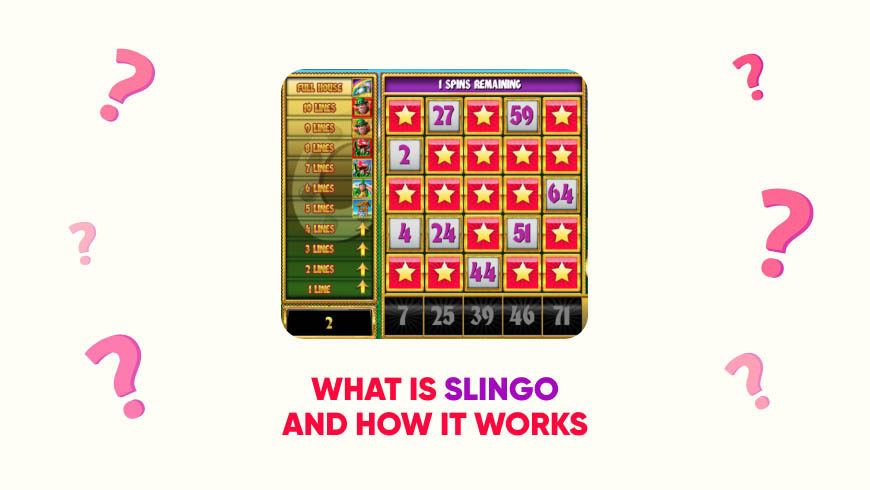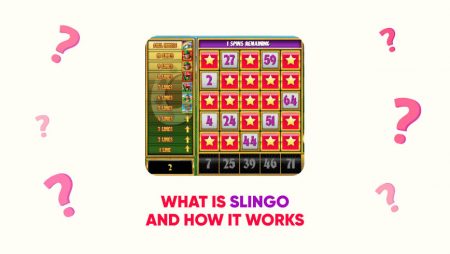 If you love playing online slots and bingo games, there is a good chance that you will also love a Slingo game. Slingo is a combination of the two games. And this type of game is a great addition to the online casino lobby. If this name is new to you, read this post till the end to find out the differences between Slingo, slots, and bingo, how to play Slingo, and how to win it. And as usual, here's our selection of Canadian casinos that offer Slingo games.
Slingo Online Casinos
Slingo games are not the most popular type of games. Nevertheless, you can find them on multiple online casino sites in Canada. So if you decide to play Slingo for a while, check out the recommended online casinos on CasinoBest.ca.
How Slingo Appeared
In 2015, Gaming Realms acquired the rights to Slingo. The company developed different versions of the game and named it Slingo Originals. The game was free originally. However, nowadays players can win real money on Slingo games.
The game is placed on the 5×5 grid with the reels underneath it. Each spin reveals the numbers or special symbols that can be crossed off the card.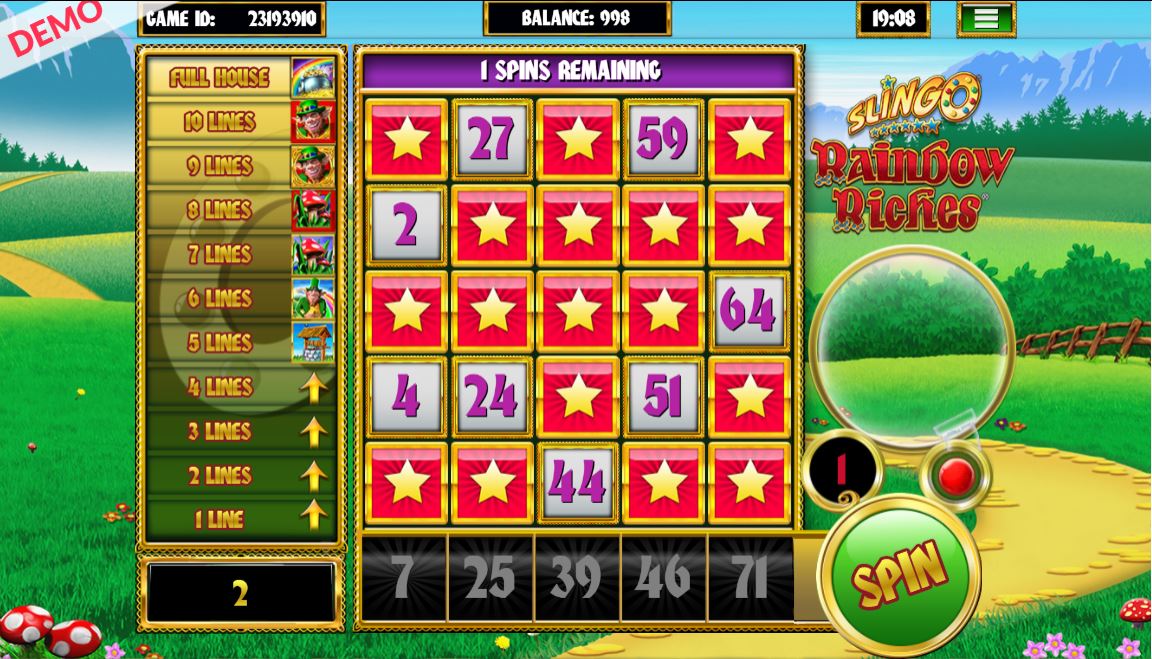 How Slots, Bingo, and Slingo Differ
We all know what bingo games and slots are because they've been around for a very long time. Bingo was invented back in the 16th century as an Italian lottery. Slot machines appeared in the 1800s. Slingo is inspired by both of these games. However, all three games feature several differences:
Slingo reels are smaller than those of usual slots. Plus, you can only see one space on each Slingo reel.
The new game has joker symbols, gold coins, and numbers, unlike a traditional bingo.
You can play Slingo alone or in a group with other players like bingo.
Slingo is an enchanting game that combines the best parts of slots and bingo. You can always try it out for free at the best online casinos in Canada.
How to Play Slingo
Slingo is an easy game, much like slots and bingo. You don't need to have special skills to play it. Depending on Slingo game rules, you have from 10 to 20 spins. Your task is to mark off as many numbers as possible.
During the game, you can get points for various reasons. For example, when you mark off a full line of numbers or an entire card, or you mark off the numbers after a spin. When you spin gold coins, for example, you can also get points. These all determine the size of your win.
If you play Slingo alone, the game determines a points number that you need to beat. But when you play the game with multiple players, you compete against them. And your points can be boosted by multipliers and powerups.
Special Symbols in Slingo
Usually, there are several special symbols in Slingo games. Each Slingo version has a different design and symbols. But like in slots, there are some which you can come across in almost every version:
Coin symbols that can award free spins and extra points.
Devil symbols can cut your score by half and remove a number from your card.
Cherub symbols cancel the devilish actions.
Jokers work as wild symbols. They allow marking off any number on the board.
Super jokers are wild symbols too and they allow players to mark off any number on the board.
Free spin symbols award an extra spin.
If you are playing Slingo for the first time, this information will be very helpful. Nevertheless, you should read the paytable and rules of the Slingo version that you are going to play.
Best Slingo Games to Try
Online real money Slingo games are mostly based on already well-known online slots. For example, you can try Slingo Starburst, Slingo XXXtreme, Slingo Monopoly, Slingo Rainbow Riches, and so on. So if you don't know what to start with, you can play some of your favorite themes. Here are the games we recommend playing:
Slingo Deal or No Deal
If you know this classic TV show called Deal or No Deal, then you know how much excitement you can get playing its Slingo version. In the game, you are offered a deal of 4 slingos. You need to accept them or reject them. The game features a jackpot that multiplies your bet by 20 times. Slingo Deal or No Deal is not a "normal" Slingo game. Instead of chasing lines, you go for slingos hidden behind the 25 boxes on the grid.
Slingo Extreme
Joker-themed Slingo game that gives a 500x jackpot for a full house. You start with 11 available spins. To help you win the game, you can use the help of scatter bonus symbols. Three or more of them earn you up to x5 your initial bet.
Slingo Showdown
This is a wild west-themed game. Your task is to shoot through the matching cards and complete the lines. In Slingo Showdown, you can earn extra jackpot bonuses by securing poker hands. Should your five cards correspond to a poker hand (Straight, Two Pair, Flush), you win the extra prize.
How to Win Slingo
As we said, Slingo is an easy game. It uses random number generators like slots and bingo. So there are no 100% strategies to win. However, you can increase your chances by playing wisely:
Choose joker symbols carefully. When you have a chance to land a joker or super joker on the reels, you may select where it lands. Don't choose the box randomly. The best space to mark off is the center, as it can be used in 4 winning lines at a time. You can also land it on the corners as they are part of 3 winning lines.
Consider bonus spins. If you are close to a big win at the end of your reel spins, you may be offered to spin again. Always take this spin and see where it gets you.
Set the limit for bets. Slingo versions offer a range of bets from low to high. Determine which bet size is perfect for you, set a budget, and play within your limits.
In Conclusion
Slingo is an interesting game that combines the best of slots and bingo. You should definitely try it out if you love these two types of games. Unfortunately, Slingo games are not that popular as slots and bingo, so not all online casinos offer them to players.
Rate this post, please:
5
4
3
2
1
FAQ
Slingo's payout percentage doesn't differ a lot from the slot's payout. In general, it pays back 95%. But of course, it depends on the Slingo version you are playing. This is why you need to check the paytable beforehand. Aside from the payback, you can rely on various special symbols, multipliers, and other features that help playing win.
Yes, you can play Slingo games for free. They have demo versions. So if you are not ready to play them for real money, you can always try and practice Slingo for free without risking your money.
More recent versions of Slingo games are available on mobile devices. All game providers use HTML5 technology when creating new casino games. So if you play a new Slingo game, there is a high chance that it's compatible with mobile devices.
More articles on gambling topic