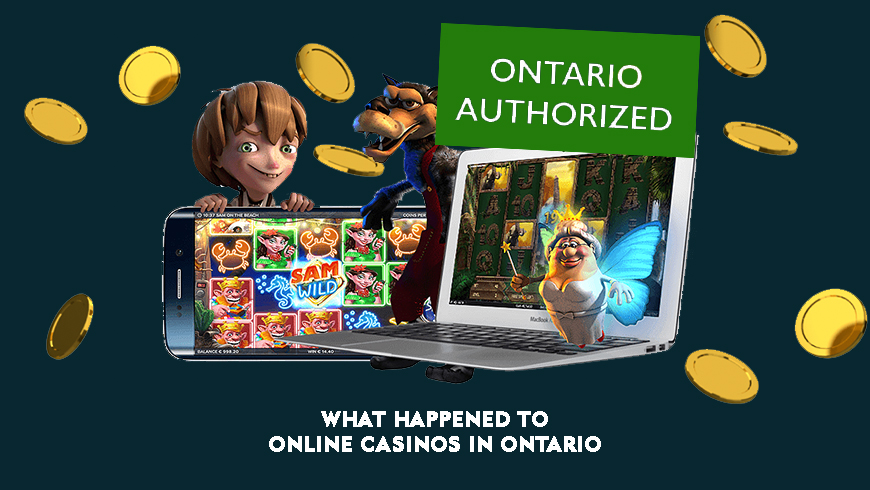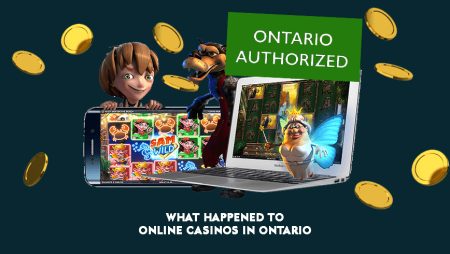 If you are a gambler from Ontario, you know that there have been a few changes to the law that led to significant updates for offshore casino sites. Some gambling platforms have adapted to the new reality, while others had to close their work in the Ontario province. Some of our readers may have lost access to their favorite Canadian casinos. And this is why we'd like to give you an explanation of all this situation and what you can do to continue enjoying real money games.
Offshore Casinos Available in Ontario Now
More and more online casinos based outside Canada are in the process of getting a license from AGCO (Alcohol and Gaming Commission of Ontario). However, some sites face trouble with it. For example, such popular gambling platforms as Dunder Casino and 21.com Casino had to stop their work for Ontarians.
If you played at some of these closed casinos, you must have received an email with the notification. Dunder Casino directed all its Ontario customers to Casumo Casino, while 21.com Casino is preparing something new. Anyway, you shouldn't worry about anything, including your money. Nevertheless, it's a good practice to spend all money on your casino account before a casino closes.
Closing online casinos notify their players about leaving in advance. Check your email box if you haven't done it yet. Players are ensured that casino operators will provide a new or another platform so that they can keep playing games.
What Happened on April 4
April 4 2022 was the date when the law was put in force. Since then, Ontario province has had its own legal gaming market. Surely, it led to some changes, especially for international casinos.
The fastest offshore casino operators such as 888 Casino have put their best foot forward and prepared for the launch. Hence, 888 Casino already had the AGCO license at the beginning of April. So 888 Casino players from Ontario did not even notice changes. They continued to play on the gambling site as before.
On April 4 and after it, gambling operators from different countries, including US-based online casinos, applied for the license.
Now, you can play on Canadian-focused platforms like LeoVegas, JackpotCity, PlayOJO, and others. The full list is mentioned on the official iGaming Ontario website.
Online casinos that haven't acquired the AGCO license had to close in the province. Thus, Ontario players have the following choice of casinos:
Casino venues and bookmakers established in Ontario cities
Offshore online casinos that have a license from the AGCO
Ontario-based gaming platforms
What Does AGCO License Ensure?
It's not that before the law online casinos were illegal in Ontario. But today, the market has certainly changed for the sake of customers' safety. However, players who have lost access to their favorite platforms are not happy with this decision.
AGCO now regulates the gambling market in the province by checking all casino operators and game providers. Sure, even software developers now have to comply with the regulator standards if they wish to provide games for Ontarians. Besides, testing agencies and gaming consultants must also apply for a license to provide their services.
As you can see, a lot of changes, restrictions, and requirements have been put in place after the law.
AGCO ensures that Ontarians can play on casino sites within a safer and fully regulated framework. The license proves that a casino operator is safe and legal in the province. Besides, players who sign up with an AGCO-regulated casino are protected on the governmental level.
In other words, if it's important for you to play on a secure platform, play at Ontario-regulated casinos. If you don't care for it, check the next subheading.
Methods to Play at Offshore Casinos in Ontario
Let's suppose you don't like online casinos and sportsbooks regulated by AGCO at the moment. Don't forget that as time goes on, more and more sites will appear on the Ontario market.
But you may not be interested in Microgaming games offered by JackpotCity and Ruby Fortune, for example. Or you don't want to play with your Visa card. Instead, you prefer to use cryptocurrency. What can you do in these situations?
First of all, you can use VPN services. However, you may have problems with payout if the casino security team considers it not ok. Always check the casino terms and conditions regarding the use of VPN.
Some online casinos, including crypto sites, are still available for Ontarians. They operate without the AGCO license.
Anyway, there is no right decision. it's absolutely up to you, whether you want to play on a locally regulated secure site or on a different safe platform that has a different license.
You will act at your own risk in this case. Mind that you won't be legally accused of playing on an unregulated in Ontario site. The law was made for your safety but not for your obligation.
At the Bottom Line
Most legit casino sites based offshore are not available for Ontarians now. But this doesn't mean they are illegal or unsafe. They are also regulated and licensed but they comply with the requirements of different authorities. These regulators are not any worse than AGCO. All of them check online casinos and approve them before letting them step into the market.
This is only up to you to decide which casino you want to play at. Nevertheless, you may experience some trouble with access to your favorite casinos. But even this problem can be easily solved if you know the ways.
Moreover, you can always find something great in AGCO-regulated casinos. Thus, 888 Casino group offers lots of slots, poker games, and sports betting. LeoVegas and Casumo are two platforms that feature both desktop and mobile gambling and betting. And PlayOJO Casino is one of the best no-wagering online casinos Canada that you definitely want to experience.
So choose your favorite option and continue enjoying games as before!
Rate this post, please:
5
4
3
2
1
FAQ
If you have problems with a payout or other gaming services on an AGCO-regulated casino, you can make a complaint letter. The regulator must check the problem and solve it with the casino.
Yes, it is. But your offshore online casino must be regulated by AGCO. If not, you may have trouble accessing offshore casino sites and mobile platforms.
Yes, of course. Most online casinos regulated by AGCO have mobile versions. So you can play games on your smartphone wherever you are.
More articles on gambling topic