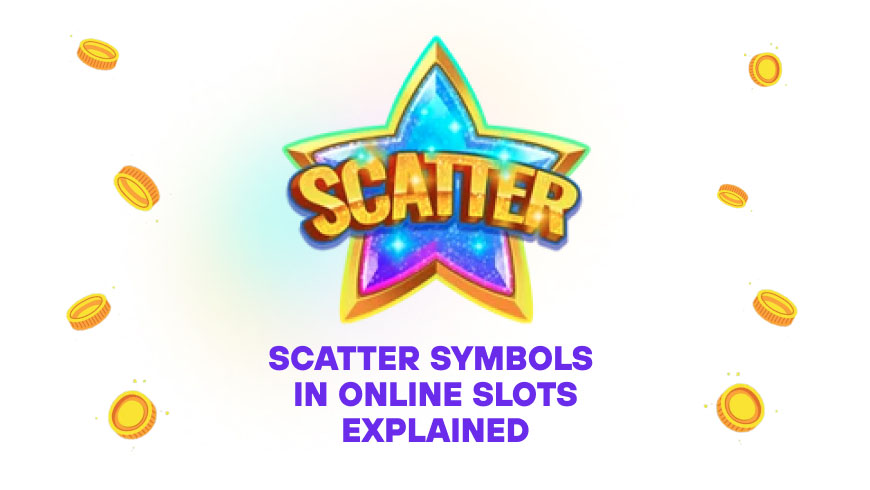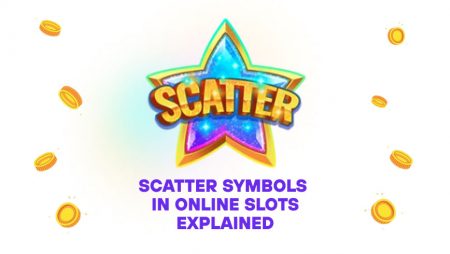 Scatter symbols make all slots a bit more exciting as when it appears on the reels, every player is anticipating another couple of scatters. All slots fans know that scatter symbols are bringing luck to a new level because they unlock free spins, in-game bonuses, and other special features of slots. On top of this, scatter symbols have a good payout potential. But the key feature of this symbol is that it can land anywhere on the reels and award you bonuses and free games.
Where to Play Online Slots
On our website, we have reviewed plenty of online casinos. And we can tell you that almost all of them offer online slots. Some offer a few hundreds, while others offer thousands of slot machines. Indeed, the number of slots is increasing every month because software developers are trying to create new and even more exciting games. Therefore, you can pick any online casino we recommend on CasinoBest.ca and sign up. It will certainly have a choice of slot games to your taste.
How Scatters Work
Almost all slots from the simplest to the most complex feature scatter symbols. They were introduced as an extra benefit to players regardless of where the icon lands. The difference between scatters and other symbols, including Wild, is that the scatter pays anywhere on the reels. In other words, pay lines do not matter for a scatter.
This is also why they are called scatters. They select their position randomly scattering around the reels. However, it's a rare thing to land more than two scatters in view. And when it finally happens, they usually activate a bonus feature.
Depending on the rules of a slot, scatters can trigger different special features. Because they are so valuable, scatter symbols cannot be replaced by wild symbols.
In some slots, scatters and wilds are a single symbol. This is a rare phenomenon but just bear it in mind. In this case, the symbol will mostly act as a wild, but when 3 of them appear on the reels, they activate a bonus feature.
Example of Scatter Symbol
There is no better way to describe scatter symbols than by showing an example. So let's pick any online slot and find a typical scatter.
This is Tower of Fortuna, a new online slot from BetSoft. Among the main special features, there are wilds and scatter symbols. The latter is displayed as the blazing sun. If you land 3 of them anywhere on the reels, you will receive 10 free spins. During the free spins round, you can trigger more free spins by collecting another set of blazing suns.

What Scatters Activate
In most cases, when three or more scatter symbols appear on the reels, a bonus round is activated. Then the base game shifts to the bonus game and you can play free spins with multiple special features. However, some slots have a different task for scatters.
For example, scatters can unlock multipliers in the base game and other special options that boost your bankroll. It depends on the slot game rules. If you want to know what scatters activate in a particular game, make sure to check the paytable before playing for real money.
Bonus Games
Most slots will have different special features attached to scatters. As we said, players need to collect a number of scatter symbols on the reels (usually 3) to unlock bonus games.
Normally, 3+ scatters activate free spins games. And the more scatters you land in a single spin, the more free spins you get. For example, if you have 3 scatters, you receive 8 free spins. When you land 4 or 5 scatters, you get 10 or 15 free spins respectively.
Scatters can also be sticky either in the base game or in the bonus game. It means that once a scatter appears on the reels, it stays for a number of spins more. Thus, you have more chances to trigger a bonus game.
Sometimes, instead of free spins, scatter symbols trigger interactive mini-games. For example, a pick-and-win game where you are supposed to pick a few stones, coffins, or something related to the slot's theme and reveal your cash prize.
These mini-games can also have multiple levels. To unlock the next one, you need to pick the right icons.
Mini-games can be a part of the jackpot round in some jackpot slots. And all this process starts with a scatter. Now you know how important a scatter is.
Scatter Symbol Payout
Scatter symbols pay in different forms. The simplest one is when scatters trigger cash winnings. In other words, a scatter can provide a fixed amount of winnings by simply appearing on the reels.
A different form of payout is when you get two, three, or more scatters within a single spin, and they multiply your total win of the spin. This is one of the most favorite features of scatters among players. The more scatters appear, the bigger the multiplier.
How to Find Slots with Scatters
When it comes to slot rules and payouts, you can find all the information if you open the game. All slots have a paytable and a game rules button on the game panel or menu. Click on them to check the paylines, low and high-paying symbols, wilds, scatters, bonus games, and other features of the selected slot.
It is recommended to check the paytable before wagering real money on slots. Just to make sure the game's worth it. So take a few minutes to study the paytable and special features before playing slots.
Play Slots and Have Fun!
Online slots are made for fun and easy money. And scatters are just another extra opportunity to boost your winnings and grab the most out of the session. Fortunately, there are a lot of slot machines that feature scatter symbols. This means you will have no problem finding a casino game that can multiply your budget in no time.
Check out no document online casinos that offer a broad range of online slots.
Rate this post, please:
5
4
3
2
1
FAQ
Not all, but the majority of them. And almost every slot that you open will have a scatter symbol. This symbol will activate extra bonuses, free spins, or other features. As a result, you can get a very good payout.
If you open a demo version of a slot, you can try all of its features without risking your money. Besides, you can practice the game and see how you can trigger the bonus by collecting 3 or more scatters on the reels.
Yes. Some games allow you to buy free spins. So instead of waiting for the 3 scatters to appear on the reels in a single spin, you can click on the "buy free spins" button. Usually, you need to pay ten times more than your bet, but the price varies. In most cases, the purchase pays off so you win more than your initial budget.
More articles on gambling topic