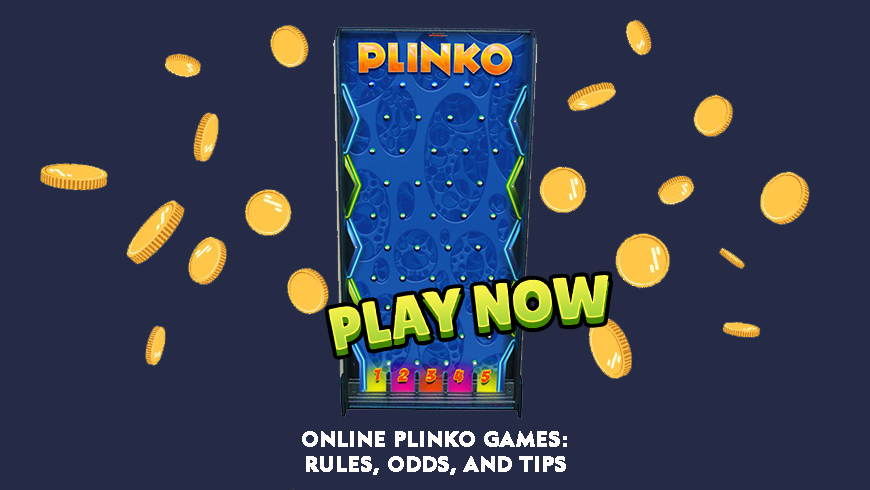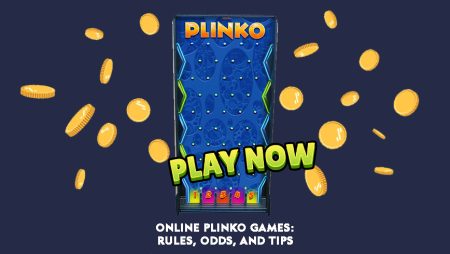 Plinko is an arcade game that won the hearts of players with its uniqueness, simplicity, and payout. The concept of Plinko is very simple. A ball rolls down the rows of pins and lands on one of the several boxes with a multiplier value. And a player gets that multiplier to his bet. There are different levels of volatility, and other specific details, that we will speak about in this article. Read it till the end to learn all the secrets of Plinko. Play the game online at the best online casinos in Canada:
Almost every online casino in Canada offers at least one or two Plinko games, depending on providers. So choose any online casino we recommend on the list, deposit real money, and play Plinko. Mind that some casinos offer the opportunity to play Plinko for crypto. These include 21Bit Casino, LTC Casino, MBit Casino, RocketPot, Tonybet, Bets.io, and others.
Software providers of Plinko
The Plinko game was initially introduced in a TV show in 1983. Since then, it was widely used for gambling purposes in casinos and gaming clubs. And today, the popular game has arrived in online casinos.
There are several well-known developers of Plinko. These include BGaming, Spribe, SmartSoft Gaming, and others. Some online casino operators created their own Plinko games that are available exclusively on their casino sites.
Best Plinko online games
In this post, we will tell you about the three most popular Plinko games and their specifics. After reading about all three of them, you can decide which one you want to try first.
PlinkoX by SmartSoft Gaming
This Plinko version is available at all casinos partnered with SmartSoft Gaming, including Rocket, Tonybet, 21Bit, and others. As a rule, these gambling sites no ID offer bitcoin games.
PlinkoX is a super simple game. When you open the game, you will see the main game screen, a game panel, and a statistics panel. On the screen, there's a lottery drum rolling the balls and releasing them randomly when you start playing. There are 16 rows of pins in the maze. And here's how to get started:
Adjust the bet size using + and – signs on the game panel.
Click "Place bet" to start the game.
Watch the ball roll down and drop on a random box with a multiplier value.
There are 17 boxes with different multiplier values ranging from x0.2 to x1,000. The further they are from the center, the bigger the multiplier.
You can tap the place bet button one time after another to release several balls at the same time. Besides, PlinkoX allows players to use an autoplay button. When playing the game for real money, you can see the game history and check the wins of other players. What's more, players can chat live while playing the game.
The return to player percentage is 98.5%.
Plinko by Spribe
This Plinko game can often be found at crypto casinos too. It represents a screen with a maze of 12 rows. However, you can increase the odds by changing the level to 14 and 16 rows.
Under the maze, there are three rows of multipliers depending on the risk level. If you choose the maximum of 16 rows, you'll get the following multipliers:
Green multipliers have low odds and a low-risk level. Their multipliers range from 0.4x to 35x.
Yellow multipliers in the middle are higher, hence their odds are higher too. The range of multipliers is between 0.2x and 118x.
And the riskiest level is red. The multipliers range from 0x to 555x.
The game panel has all the necessary buttons to place a bet and enjoy the game. Here's how to play Plinko by Spribe:
Select your bet by clicking on the + and – signs on the game panel.
Tap Green, Yellow, or Red buttons depending on what multiplier/risk level you want to get. (Green — low risk, Yellow — medium risk, Red — high risk).
Watch the corresponding colored ball drop down the maze and hit its multiplier level.
You can also enable the autoplay function. The bar above the maze will show you the latest wins you made in the game.
Plinko by Spribe runs with a Provably Fair technology. It means that you can check your result for fairness at any time. The game's return to player percentage is 97%.
Plinko by BGaming
This Plinko game developed by BGaming has the biggest return to player rate of 99%. BGaming's version is often found at traditional online casinos that accept fiat currency, however, crypto casinos also have this title in addition to the two others.
The maximum payout is $100,000. The Plinko game by BGaming is also very simple. However, there are extra functions that can make your gameplay more exciting.
When you open the game, you'll find that the screen is divided into two parts. The left side shows the history of your bets, and the right side is the game itself.
You can choose from 8 to 16 lines. The more the lines, the higher the multiplier, your odds, and risks. So use this vertical panel on the right for your strategy. Follow these steps to begin:
On the game panel, click on the + and – signs or on min and max to select your bet.
Click the big Play button to start the game.
Watch the ball roll down and reach a random multiplier.
The game allows you to pick a risk level: high, normal, or low. The minimum available multiplier is 0.2x, while the maximum is 1,000x. Now, you can understand why Plinko by BGaming has the biggest payback rate.
The game also has an autoplay function for more convenient play.
Tips to play Plinko online
No matter which Plinko game you choose to play, you need to have a strategy in mind. However, you must realize that all Plinko games are randomized which means no strategy can guarantee a win.
On the other hand, Plinko games offer small chances of losing, especially if you choose a low level of risk. The multipliers rarely drop smaller than x0.2. So even if you hit a streak of x0.2 multipliers, you will lose only a part of your bet.
The tips and strategies that you will use depend on your personal preferences. Risky players prefer enabling a high-risk level and placing big bets. Others prefer playing low but steady. However, we would recommend playing at the medium level of risk with medium stakes. Or you can choose to play at a high-risk level but with small bets so that you don't have too big losses.
Mind that most of the time, the ball lands in the middle where multiplier values range from 0x to 2x. And the chance of getting a huge multiplier somewhere further from the center is pretty small.
Enjoy Plinko!
Plinko online games are available at nearly all casinos in Canada. They are compatible with mobile devices and are perfectly played on desktops. So choose your favorite Plinko title and play it for real money!
Rate this post, please:
5
4
3
2
1
FAQ
Yes, you can. Plinko games are available in demo mode. Most online casinos allow players to play free games without registration.
Yes, it is. All Plinko games are developed with HTML5 which allows playing games on mobile devices. Grab your smartphone or tablet and win money on Plinko games regardless of whether you're using Android or iOS.
Yes. However, Plinko games accept not only bitcoin but all other cryptocurrencies accepted by your casino operator. Besides, all fiat currencies are also available at Plinko casinos.
More articles on gambling topic