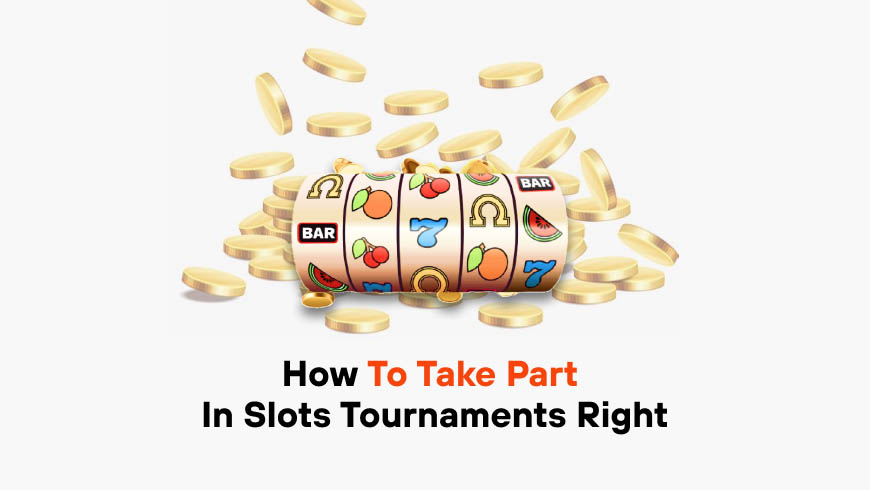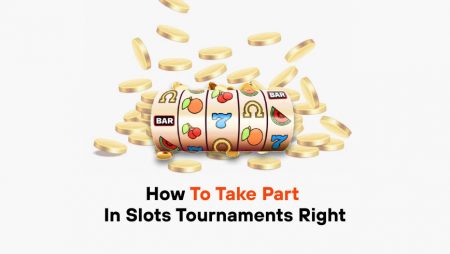 Casino tournaments have become very popular over a couple of recent years. They offer guaranteed prizes, small and big, to almost all participants. Yet, many players fail to hit the leaderboard and leave the tournament having nothing on hand. This is why casino players are always looking for certain ways to win on slots tournaments. Unfortunately, there is no a 100% way to win. But unlike slot games, slots tournaments give opportunities to win guaranteed cash.
Top Slots Tournaments Casinos
Nowadays, almost every casino site arranges slots tournaments. You can see current tournaments in the special section on the menu. There, you will see tournaments that are opened by the casino operator, and tournaments that are provided by software developers. The former are usually better because they have higher prize pools and cash prizes. However, casino slots tournaments often have interesting prizes, from free spins to physical items such as iPhones.
Why Casinos Run Slots Tournaments
Not everyone knows that slots tournaments are a great way to take advantage of online casinos. Thing is that casino operators have a negative house edge on tournaments. Then why would they run slot tournaments? Because this way casinos keep players.
New players are already motivated to play by welcome bonuses and general interest in games. But tournaments are mostly aimed at existing players that rarely visit a gambling site. Tournaments serve as triggers to attract players and make them place real money bets.
There are a lot of players that gamble once a month or have completely stopped playing online. But the bait in the form of a guaranteed prize is a common way for online casinos to raise the interest of those players and motivate them to come.
When players come to take part in slot tournaments, they often stay to play some more games for real money. This is the scenario online casinos are waiting for. This is why casino operators try to create very attractive tournaments with big prize pools and high chances of winning.
Choose Tournaments Right
Before you start playing tournaments, you need to know which type of tournament you are facing. There are three of them and you need to know which one to pick.
Free Slot Tournaments
The safest way to participate in tournaments is to find free tourneys. Every day many Canadian gambling platforms offer players to take part in tournaments for free. They usually feature small prize pools that contain free spins or some extra money. So, playing these tourneys, you shouldn't expect big wins. However, you can take part in multiple free tournaments. Therefore, the total amount of your winnings will be quite high.
How to Participate Right
You can simply play free slot tournaments at any online casino. But we recommend being smarter and playing free tournaments at multiple online casinos. You need to sign up at different casinos (best if their owner companies are different too). Open the tournaments page and see what's coming up. Usually, free tournaments are scheduled and change each other every hour. Check out the following sites:
Exclusive Slot Tournaments
Simply put, exclusive tournaments are made for loyal players that can deposit real money and play for winnings. Obviously, online casinos offer better conditions for them as they pay for real. They usually get exclusive bonus codes, offers, and tournaments.
How to Participate Right
Exclusive tournaments are also free to enter, but they are limited to real money players only. So if you find a casino site that has many slot tournaments, it means that there is certainly something special for loyal players. Therefore, you need to make a real money deposit (even the minimum is enough) to receive exclusive offers and invitations to tourneys. Besides, you can repeat the scheme we gave you before on how to use free slots tournaments to your advantage. Consider checking out these sites:
Paid Slot Tournaments
Paid tournaments include an entry fee that all participants have to pay from their account balance. Consider playing these tournaments if you want to compete for bigger prizes. Although you are charged for entry, this fee is usually added to the prize pool, so if you win, you get a part of it back. This is also why the prizes of paid slot tournaments are higher than those of free tourneys.
How to Participate Right
Look for slots tournaments that offer the highest pools. They can be either guaranteed fixed or progressive prize pools. Check out the ratio of the prize pool to the entry fee and the number of winning positions. The bigger the pool and the bigger number of positions, the higher odds of winning a prize. Also, look out for network tournaments run by software providers. Check the following sites:
Tips Tournament Players Should Use
Slots tournaments are very similar to usual play at slot machines. And in fact, you shouldn't do something specific to take part. All you do is just spin the reels hoping to land the necessary win. It depends on how the leaderboard points are gained. You can get a point for the highest multiplier win or for a spin. So, before you take part, look at the terms and find what the task is. But there are other tips you should know to win the tournament.
Finish all your tournament credits
Many players forget about this simple tip and lose part of their tournament credits. They get destructed by some things like phone calls or they intentionally lower their bets per spin. As a result, they simply miss the time frame of the tournament. But if you want to increase your chances, you need to finish your credits. Play bets at the maximum possible per spin and don't let things disturb you.
Look For Guaranteed Tournaments with Low Number of Players
This tip can be used on both paid and free tournaments. If you want to take first place and the biggest prize, you need to look for tournaments that have big prize pools and a few winning positions. The lower the number of winners, the higher prizes they all get.
In free slot tournaments, you need to play at a certain part of the day when there are fewer players on the site. It can be tough at the beginning, but after some time you will be able to identify the right time.
Join Slot Tournaments & Have Fun
Just like with casino slots, there is no guaranteed way to win money on slots tournaments. But still, you can find a lot of ways to benefit from them. Choose the right tournaments and have fun. This is what casino tournaments are about.
Check out Playtech live casino list if you like playing live dealers.
Rate this post, please:
5
4
3
2
1
FAQ
There are many slots tournaments on online casinos. Choose the one that you like best. Maybe you want to win a lot of money, then you need to look for tourneys with the biggest prize pools. But if you want to have fun, you can enjoy any free slot tournaments.
Some online casinos let players enter slot tournaments without paying. However, there are tourneys with an entry fee. It isn't big and usually goes to the prize pool. If you want to know what the conditions for entry are, you need to read the rules of the tournament.
If you don't like slots and slot tournaments, you can find live casino tourneys. They are also popular in online casinos. However, you need to select a casino that specializes in live dealers. They will have more options.
More articles on gambling topic