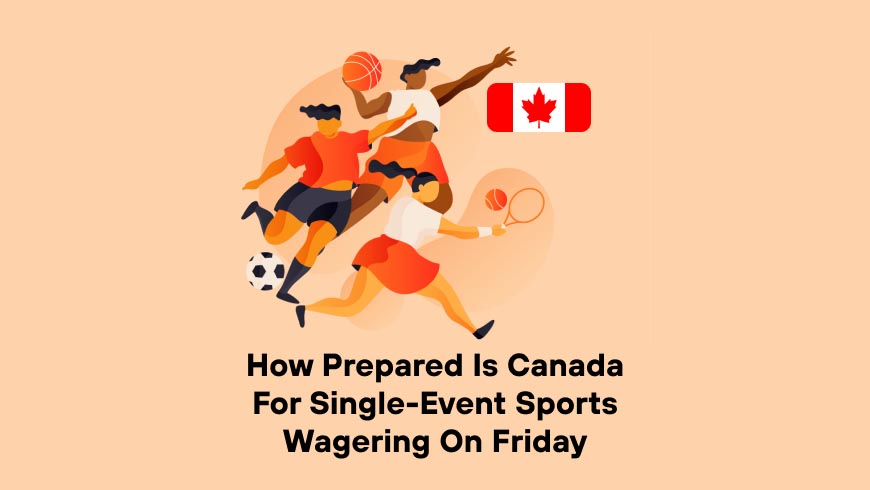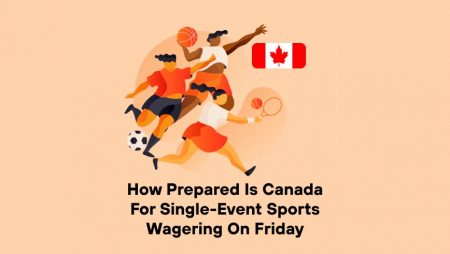 Officially, single-event sports betting is allowed on Friday, August 27. Bill C-218 was finally approved, which means the Canadian Criminal Code allows single-game sports betting across provinces and territories. We know some of our visitors have been waiting for this moment, and it's finally here. Already today you can place a bet on some of the most expected sports games at every nearest bookmaker or online sportsbook. If this is your plan for today, then you can't pass by some of the most reliable betting websites.
Sports Betting Sites in Canada
Surely, we recommend that you visit these best payout online casinos Canada that offer many sports to bet on and generous odds. Besides, don't forget to claim their special welcome bonus for the sports section. If you want to learn more about each sportsbook, then read their reviews by clicking on the name of the site. On the other hand, to visit the sportsbook right away, click on the "play Now' button that will redirect you to the betting page.
Sports Betting Across Canada
The 27th of August was established as the date of launch for the most awaited event in the Canadian gambling industry — single sports betting. In fact, all ten provinces and three territories are supposed to allow bookmakers to offer odds for single-game sports. However, there are still many questions on how all this will be implemented into the existing system, and how it will operate in the long run. So, we suggest you take a look at the sports betting situation across Canada that is about to change overnight.
Ontario
Being the most populated Canadian province, Ontario is ready for changes, especially when it comes to single-game sports betting.
Firstly, a newly established agency iGaming Ontario will oversee all online and mobile betting operators that offer their services in Ontario. Besides, acting as a subsidiary of the Alcohol and Gaming Commission of Ontario (AGCO), iGaming Ontario will regulate and license all entities, including sportsbooks and casino sites, that are willing to establish a gaming operation in the province.
For most bettors in Canada, it is rather sad news that some of the big names in sports betting like DraftKings and BetMGM will not operate in Ontario until the end of 2021. Meanwhile, the Proline operators that offer the parlay sports betting intend to launch Proline+ that will be open on August 27. On this platform, bettors in Ontario will be able to bet on a single sports event. Moreover, Proline+ will be compatible with mobile devices.
Quebec
Finally, Quebec is ready to give bettors what they want. So, starting from August 27, all retail websites and apps, including Loto-Quebec's Mise-o-jeu, will accept bets placed on single sports games.
British Columbia
British Columbia is also ready to launch the platform for single-sports betting. The major provincial online gambling website and sportsbook PlayNow.ca has already been adapted for the change that comes with Bill C-218 on August 27.
Although the British Columbia Lottery Corporation (BCLC) confirmed that PlayNow will launch single-event sports wagering on Friday, it is evident that no licensing will be offered to private bookmakers.
All commercial gambling entities in British Columbia are managed by the BCLC. However, it seems that the province isn't going to share the 5 million residents market with other sportsbook operators.
Besides, the BCLC and Genius Sports, sports wagering data and technology company, signed an agreement, according to which the BCLC will use the company's services such as Genius Sports' LiveData and LiveTrading for multiple years. This will ensure that BCLC delivers real-time data and pricing across numerous sports events.
Manitoba
Manitoba follows the example of British Columbia. Therefore, it offers single-event sports betting on the same platform — PlayNow. The Manitoba Liquor and Lotteries Corporation also confirmed that starting on August 27, bettors in Manitoba can wager real money on single sporting events in the B.C.'s betting platform. So, if you are from Manitoba, then get your betting strategy prepared.
Alberta
The major gambling regulator in Alberta, Alberta Gaming, Liquor and Cannabis (AGLC) also prepares to expand the provincial website PlayAlberta by including single-event sports betting. However, the changes are expected to hit in the late fall of 2021.
Besides, private bookies and sports betting apps can expect to open up single-event betting in 2022.
Atlantic Provinces
The Atlantic Lottery Corporation (ALC) regulates all gaming operations in Maritime provinces. But CEO of ALC, Chris Keevil only mentioned that a few technological tweaks are required to launch single-game wagering on their official gaming site ALC.ca according to the plan.
But he is awaiting what other Atlantic provinces say about this decision. By this time, none of these provincial governments, as for Newfoundland, New Brunswick, Prince Edward Island, or Nova Scotia, have announced anything regarding single-event sports wagering.
Saskatchewan
In Saskatchewan, however, things go differently. The Saskatchewan Indian Gaming Authority (SIGA) is now in charge of single-event sports betting. But neither SIGA nor the provincial government said a single word about the launch date or how the process of single-sports betting will operate within the province.
In Conclusion
Although there were multiple hearings of Bill C-218, and it was close to obvious that single-sports betting would be approved, it appears that most Canadian provinces and territories aren't prepared to make it functional. Only major provincial governments that supported this new gaming opportunity are ready to offer single-game sports betting on Friday. But if you aren't residing from Ontario, Quebec, Manitoba, B.C., or Alberta, don't get too frustrated. After all, you can always visit an offshore sports betting site and wager on whatever your heart wants.
Rate this post, please:
5
4
3
2
1
FAQ
The betting process doesn't differ much from multi-event sports wagering. As soon as you log in to your online sportsbook account, you need to select sports that you want to bet on. Then, choose the outcome that you think will be. It will appear on your bet slip. Finally, select your bet amount. Make sure it doesn't go off the minimum and maximum betting limits.
Of course. Placing a bet on a single sports event, you have a 50% chance of winning each bet. If you guess the outcome right and win, you take back your original bet amount plus the payout. In addition, you can learn about the most profitable strategies for single-event sports betting.
Yes, absolutely. Provincial governments cannot directly regulate online gambling located overseas. So, basically, you can play and bet on any online casino website or sportsbook that caters to Canadians. Look through the casino reviews we post on CasinoBest.ca. There we recommend the most reliable offshore online casinos in Canada.
More articles on gambling topic