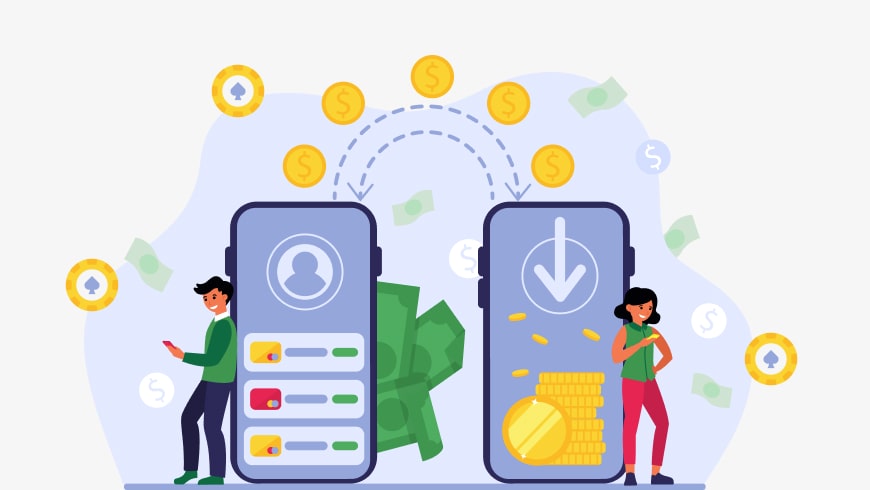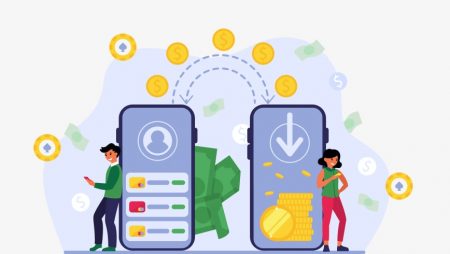 Our day-to-day life is better every year. Scientists and engineers seem to never stop inventing things and tools for our convenience. It was a reason to turn payment transactions online for an easier and more convenient processing. A common use of credit and debit cards for deposit and withdrawal is no longer popular. People are getting used to the new form of payment managed by mobile apps. In the world, nearly 2 billion people use Android powered smartphones, and almost a billion – use iPhones. Since we all have apps on our smartphones, there are many chances that payment apps will change the way we pay.
Mobile payment apps are about to change your life if you haven't yet tried them. As easily as you check your feed, you can pay online using just your mobile. These days the world forces us to reduce physical contact, so payment apps are here to help again. You don't need to take your plastic card, insert it, and tap a password to buy groceries. Your phone is all you need.
In the gambling world, payment apps come in handy too. You still can use your card to make a transaction, but try to use an app at least once, and you'll be amazed. Below we describe payment apps that will make deposits and withdrawals faster and easier to complete. Here we consider their advantages and disadvantages as well as Canadian online casinos where you can experience these payment methods.
Apple Pay, Google Pay, Samsung Pay
Most Android and Apple devices already have payment apps such as Apple Pay, Google Pay, Samsung Pay installed. All you have to do is to enter your banking details. In case you don't have any of these apps, you need to visit the Google Play Store or App Store to download the payment tool.
Basically, these apps are working as your Mastercard or Visa cards. So you pay using your card on your phone. Payment apps are a convenient option when it comes to depositing. Deposits are instant, and withdrawals may take 2-3 days. To make a transaction, you need to select the app in the list of casino banking options, and then proceed with the instructions. Besides, if you have an Interac account, for example, then you can add your account details to the mobile payment app and use it for deposit. Open the casino, pay, and play on the go in no time.
Choose a payment app (Apple Pay, Google Pay, Samsung Pay) according to your smartphone model, install it, and make sure to provide correct banking details. As you've done it, you can continue choosing an online casino. Almost every online casino can accept these apps because they are basically banking cards installed in smartphones.
You can try the following best casinos in Canada that accept Apple Pay, Google Pay, and Samsung Pay.
Muchbetter
Muchbetter is a revolutionary payment app. You can find it in Google Play or App Store. It's free and convenient to use. As you download it, create your free account entering all the details. There is only one time when you get charged. It's when you make a deposit and withdrawal from your Muchbetter account. The app guarantees safety of your transactions as it's regulated by the Financial Conduct Authority (FCA) UK.
Online casino players can benefit from Muchbetter even more. When you deposit money into a casino account, you get points. These points give you a chance to take part and win a prize in the weekly Muchbetter raffle.
The mobile payment app gets widely spread among online casinos these days. You can see it almost everywhere. The sites where you can use Muchbetter as a payment option are as follows:
Jeton
E-wallets have become a favourite option for players to transact money to and from online casinos due to their fast speed. It takes almost no time to process money. Jeton Wallet is another instant payment app regulated by the FCA. Although it is based in the UK, you can deposit and withdraw in 50+ currencies (CA$ is included) and 70 payment methods, including crypto currencies. Find the Jeton app in your smartphone app and register an account for free.
Canadian online casinos that accept Jeton payments are as follows:
EcoPayz
Most players are already familiar with EcoPayz e-wallet. You can also use this system as a regular bank. So, you can apply to get yourself a card if you wish. Transactions are easily made with minimal fees. Again, you can download the EcoPayz app from mobile stores and register.
There are many online casinos and players that trust EcoPayz. Therefore, it won't be a problem to find a gambling site where you can pay with EcoPayz. Here are the best casinos to try:
Interac
One in four Canadians choose Interac over other payment options presented in online casinos. Interac Debit can be integrated with Google Pay and, thus, used for digital payments. Interac is a pioneer in gambling industry that has had success in handling online transactions to and from casinos.
You can use an app to process the payment with Interac, but you can also fill in the details via browser if you don't want to download the app. Online casinos let you do both. Check out the casino sites where you can pay with Interac:
Conclusion
Payment apps are the future of payments as these mobile tools are bound to make the world safer. The contactless payment services come in handy lately. Besides this, using the apps players can deposit and withdraw much easier. The online process is also quick and at the same time secure. So, users can fully trust these apps and use them without feeling concerned.
Rate this post, please:
5
4
3
2
1
FAQ
Mobile online casinos also give players the opportunity to claim offers. Various bonuses are available, including seasonal promotions like St.Patrick's Day offers. So you can easily claim and activate most offers using your smartphone or tablet.
Yes. Online casinos from the casino group are legit and safe. You can see for yourself by checking their gaming licenses from the MGA and the Kahnawake Gambling Commission. Besides, they provide total security of your funds and personal data.
All online slots are available for free and for real money. If you want to play a game for real money after playing it for free, you need to go back to the lobby and open the game in a real-money mode. However, if you haven't registered at the casino, first you need to sign up and make a deposit. It takes just a few minutes, and then you can play the game again.
More articles on gambling topic