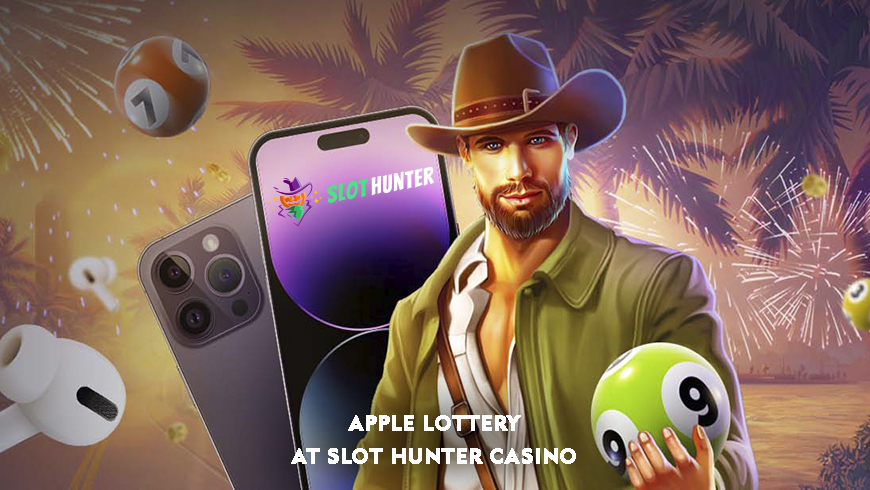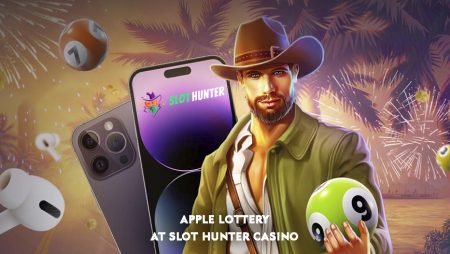 Slot Hunter online casino celebrates International Apple Day and launches an Apple Lottery with weekly prizes! Go participate and win the biggest prize — iPhone 14 Pro! Read the post till the end to learn how to win.
How to take part in Apple Lottery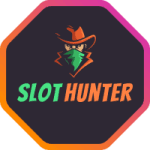 First, you must be a registered player, so if you haven't yet signed up at Slot Hunter, hit that Play Now button on our site and fill in the registration form. It takes less than 5 minutes! Then, do the following steps:
Log in to Slot Hunter and head to the deposit section.
Deposit your preferred amount of money.
Get a lottery ticket! For each CA$45 in deposits, you get a ticket.
Wait for the draw at the end of each promotional week.
This is how easily you can win a prize. Your ticket can be the winning one! The good news is that you can get as many tickets as you want. All in all, the more you deposit, the better your chances to win a prize! Just make sure to deposit real money during the promotional period and get your tickets automatically!
But even if you don't win anything, you still have the opportunity to win real money on casino games!
What is the Apple Lottery?
Apple Lottery is a promotion at Slot Hunter in the honor of International Apple Day. And though the day celebrates the apple fruit and various apple dishes, the casino decided to treat players with something even more exciting — products from the Apple company.
It's worth mentioning that Slot Hunter as well as its sister casino N1 Casino regularly launch lotteries and other campaigns where participants can win Apple products, including the latest iPhone.
Apple Lottery is a weekly lottery campaign that will take place over three weeks, starting on October 21. The schedule of lotteries is the following:
21.10.2022 (15:00 UTC) — 28.10.2022 (14:59 UTC)
28.10.2022 (15:00 UTC) — 01.11.2022 (14:59 UTC)
04.11.2022 (15:00 UTC) — 11.11.2022 (14:59 UTC)
Since there are three lotteries, there are three identical prize pools with the biggest prize being an iPhone 14 Pro 128 GB. It means that players have 3 chances to win each prize.
Apple Lottery prize pool
Each lottery has three Apple products and money prizes. In each lottery, there will be 53 winners of the following rewards:
iPhone 14 Pro 128 GB
Apple Watch Ultra
AirPods Max
10 prizes of 75 CAD
20 prizes of 30 CAD
20 prizes of 15 CAD
The drawing of the prizes occurs on the last day of each week, October 28, November 1, and 11, respectively.
If you win one of the device prizes, you will have two options: to get the prize by mail or receive its monetary equivalent. It will be credited to your cashable balance and you will be able to withdraw money without any restrictions, including wagering requirements and cashout limits.
Money prizes are credited to the bonus balance of the winners.
Additional rules
Don't forget to check the terms and conditions of the campaign before you participate. To be honest, the rules are quite loyal and reasonable because Slot Hunter is a legit casino. Still, there is something to know about the lottery. Below, we're giving you the most important details.
If you win a device, you can receive it in a money equivalent. And the device prizes have their corresponding CAD equivalents. As such, iPhone 14 Pro 128 GB has a monetary equivalent of CA$1500, the Apple Watch Ultra — CA$1200, and the AirPods Max — CA$825.
The casino also has the right to pay the device prize as the money equivalent if sending by mail is impossible.
If you win an iPhone, Apple Watch, or AirPods, the casino team will contact you at the nearest time asking for your current address for delivery. But if you ignore them and don't reply within 1 month, the team has the right to void your prize.
If you win a money prize, you will receive it on your bonus balance with a 5x wagering requirement.
After the end of each weekly lottery, you can check the table of winners on the promotional page of the casino. They will inform other players about who won which prize.
Things to know about Slot Hunter
Slot Hunter casino site is one of the top websites in Canada. It offers more than 2000 popular game titles from different categories. But as the name suggests, the majority of games are slots. So if you are a slots fan, you're going to become a slot hunter after joining the casino.
Slots are provided by reliable developers of gaming content. These include NetEnt, Playtech, Big Time Gaming, Play'N Go, Spinomenal, Red Tiger, Pragmatic Play, Betsoft, and many others. This is heaven for slot enthusiasts.
In the run-up to the Halloween season, Slot Hunter created a particular category in the lobby with Halloween-themed slots. So if you have a holiday mood, go straight to the Halloween games section and choose your favorite title.
The casino also has a live casino lobby as well as a collection of RNG-based table games such as blackjack and roulette. Players can try a range of instant win games, including the most popular Aviator and SpaceXY.
If you doubt the reliability of the casino, don't. Slot Hunter is licensed by one of the strictest regulators in the gambling world — the Malta Gaming Authority. So your gameplay is guaranteed to be fair and safe. Check the full casino review on our website where we tell more details about payment methods, bonuses, mobile play, etc.
Eat the sweetest Apple pie!
It's a good practice to use the law of attraction to attract the winning ticket. Surround yourself with apple fruits and apple dishes, cook the sweetest apple pie and anticipate your win at Slot Hunter! Don't forget that you can get an unlimited number of lottery tickets. And the more you deposit, the higher your chance to win!
Make sure to check our gambling blog every week to be the first to find out about the latest top promotions available at online casinos!
Rate this post, please:
5
4
3
2
1
FAQ
Apple Lottery includes two types of prizes: an Apple device and a money prize. If you win a device, you will not have to wager anything to get the prize. But if you win a monetary prize, you will need to wager it 5 times on games before you can actually cash out money.
Yes, of course! Slot Hunter is a mobile-friendly casino which means that you can log in and deposit money on the go. To get a lottery ticket, you need to deposit real money and each CA$45 will get you a ticket. Do it on mobile and don't waste a minute!
If you win an Apple device in terms of the Apple Lottery, you will get notified immediately after the draw. The team will get in touch with you and ask for your address to send the device. Make sure to reply to them within 1 month after the drawing results. Otherwise, the Apple prize will become null.
More articles on gambling topic