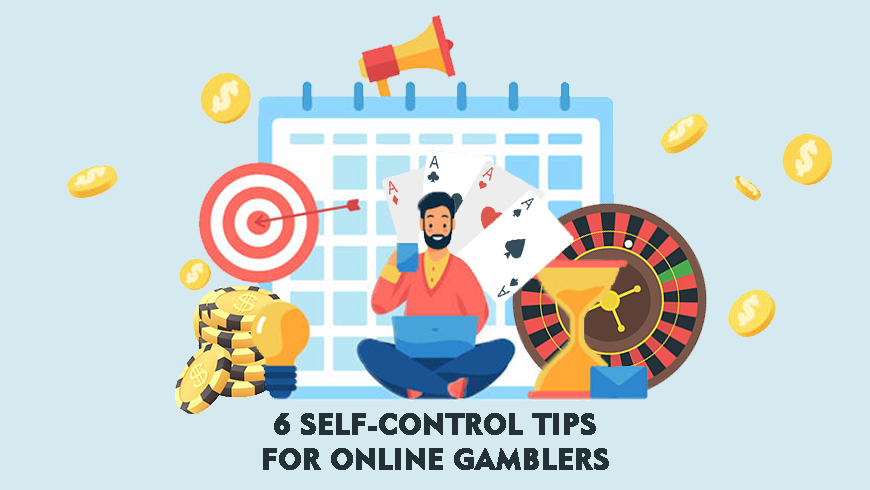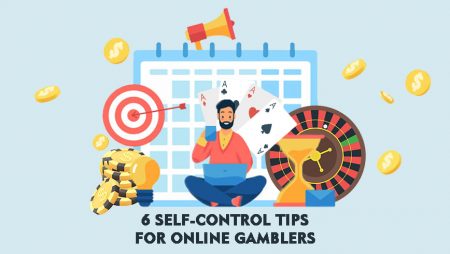 Online gambling combines exciting games with the chance to win real cash, which is why it stands among the most entertaining activities in the world. Due to the financial aspect of this entertainment, many players can lose control of the situation. Very often, these players are going for bigger wins but they only get more spending. To avoid such a scenario, online gamblers have to control themselves. If you are also prone to spending more time and money than you were supposed to, check these six self-control tips!
Online casinos that support responsible gambling
Most online casinos that stick to gambling regulations must provide different responsible gambling tools for their players. So if you join a legit casino site, it will certainly help you be more conscious about your gambling behavior. Always pick legit sites from the online casino list that support the idea of responsible gambling because all players are prone to gambling addiction.
Why is online gambling dangerous?
Online casinos can give you a great experience with rewards, bonuses, and games. Some players even have an opportunity to travel to luxurious vacations and events, meet other gamblers, and win tons of cash.
However, online gambling has a flip side. Although you have a chance to win big, there's almost a 100% guarantee that you will lose. But most gamblers prefer to close their eyes to losing statistics and rely on their luck hoping for the big chance to come.
If you don't control yourself, you can go deeper into this illusion, behind which there is a gambling addiction with all its financial troubles, broken relationships, and other problems. This is why professional gamblers and those who want to earn money by playing games need to have the power of self-control.
Reasons to control yourself at a casino
Before we get to the six tips for online gamblers, we want to tell you why you should control yourself:
You will gain more profits. By managing your money, limiting deposits, and accepting losses, you can make more money in the long term.
You will prevent gambling addiction. All of these self-control tips help you stay away from a bad gambling habit.
Your life will be more enjoyable. When you control your gambling, you become more aware of all aspects of your life.
You will have time for other activities. Whether it's work, business, family, or hobbies, you will be able to devote more time to them.
You may have your individual reason for learning to control yourself on gambling sites. Whatever the reason is, this skill will certainly help you.
Manage your money
We've talked about money management many times on this blog. And the topic of self-control is another reason to remind you of this extremely important step. If you want to control yourself and wager real money wisely, you need to take control of your funds.
Set an exact sum of money that you can afford to spend on casino games. And do not bet more than this. For example, you are planning to spend the upcoming week on online casino sites. Give yourself a sum of money that will not harm your other aspects of life.
Let's say, you have $1,000 of free funds. Thus, every day of the week, you can gamble for $142. If you lose all of this, leave the site, and come the next day to spend the other $142. If you win more than you deposited, then cash it out or substitute for the third $142.
Having a predetermined limit of money that you can spend will prevent you from spending more than you wanted.
Apart from a loss limit, you can have a win limit. It will help you leave a casino platform with a profit.
Watch the time
When playing casino games online, time flies very fast. The more time you spend at a casino, the more money you waste, and the less aware you are of what is happening.
Because casino sites work all day and night, players can stay there for hours and days. This is why it's so easy to lose track of time.
If you don't control the time that you devote to gambling, you may miss out on important appointments, dates, and other events. Besides, you can easily skip meals, a proper bedtime, and other health-important activities. All of these together will make your life less enjoyable, even though you receive joy from games.
So always keep track of time when you are playing games. If needed, set an alarm or ask someone to help you with the discipline.
Limit your deposits
Most online casinos have a very useful tool — a deposit limit. By enabling this option, the casino won't let you deposit more than you have set for yourself.
This trick will help players who cannot manage their money and stick with a gambling bankroll. So if you find it difficult to stop playing when you have reached your limits, you can use the deposit limit.
For better self-control, you can withdraw all money from your bank card and have nothing on online payment service accounts. Or you can even ask someone to store all of your money so that you don't have the urge to deposit more.
Stop chasing losses
You need to have strong self-control to be able to stop chasing losses. Unfortunately, losses affect all gamblers. They just can't see their money disappear so quickly. They think they can easily get it back in the next rounds. But very often, this becomes a dark path for gamblers.
So when you feel that you're starting betting more in order to return your losses, stop for a moment and accept it. Accept that this money is not yours anymore. It's like you've bought a Netflix subscription: the money is gone, and you enjoy movies and series. You can't unwatch a movie if you didn't like it and get your money back, right? The same with the casino games: you've played, you've tried your luck, and that's it.
Prepare your exit
A very good tip is to know what you are going to do after gambling online. This will help you leave a casino site with better readiness.
For example, you are about to play games for an hour or until your deposit limit comes. Beforehand, you told yourself that after you reach a gambling limit, you would go lounge by the pool for a couple of hours. Then, quit gambling and go do it.
The activity can be anything that you like. You can go watch a movie with your roommate, read a book, play baseball, go to the dance club, meet your friends, or have a family dinner. Just think of it in advance.
As soon as you've played enough, don't make that one more spin or one more hand. Leave immediately and do whatever you decide to do.
Self-exclusion is plan B
Ok, if none of these tips help, and you keep gambling and spending all of your money and time on casino sites, there is plan B. All legit casinos have a self-exclusion program.
This means you can exclude yourself from a casino for a period of time or forever. This decision is hard and it must be made only after careful consideration. Self-exclusion usually lasts for at least 6 months. So if you can't see any other way to get rid of the problem, it can work for you.
If you decide to exclude yourself from gambling sites, you should be ready for the consequences. In the beginning, it will be very hard. But the longer you keep yourself from gambling, the better you will feel.
To conclude
Not all gamblers can control themselves all the time. In fact, it is very difficult to learn to control oneself on a casino site. However, if you do it regularly, you may see the results of your self-work very quickly. You will notice that you play more profitably, your life becomes more enjoyable, and all aspects of your life are alright.
Rate this post, please:
5
4
3
2
1
FAQ
To keep control of your gambling behavior, you need to make it a habit. For example, if you use one of our self-control tips and try to do it every day for 3 or 4 weeks, it will become habitual. It can be a deposit limit, for instance. Enable a deposit limit option every day during a month, and you will be able to do it all the time in the future.
If you are playing at a legit casino, it won't be difficult to find these tools. You can just scroll down the page of the casino and find the link to the responsible gambling page. Some online casinos also have help centers, in which you can find useful tools and tips. Besides, you can contact customer support and ask for directions.
Some self-control tips such as bankroll management, limiting your deposits, and accepting losses, can help you make a profit. For example, if you stop chasing losses, you already lose more than you could. Besides, keeping track of your winnings and spending will help you understand how much you actually spend on casino games. After some time, you will realize the benefits of self-control tips.
More articles on gambling topic