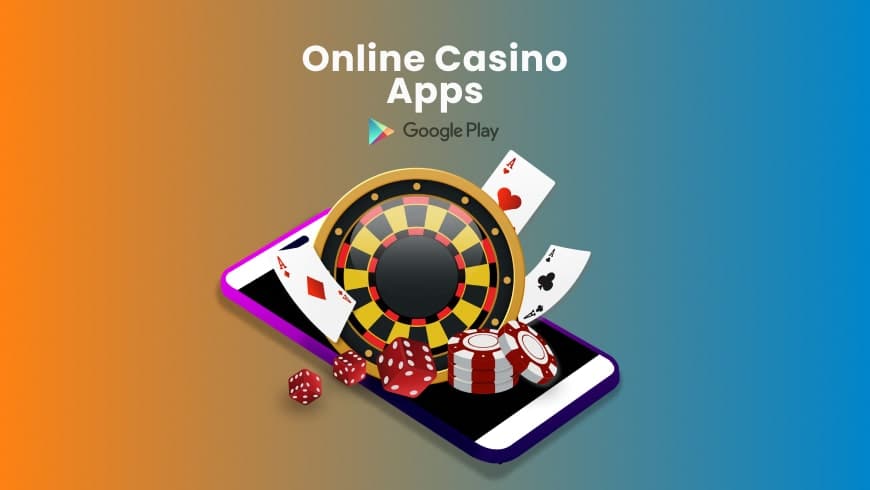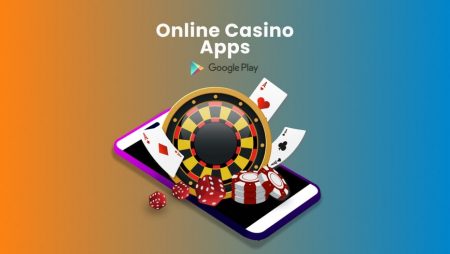 Recently, Google has allowed betting apps to be allocated on the Play Store platform. The option to download online casino and sportsbook apps will be available for players in 15 countries, including Canada.
For now, Google Play Store doesn't let Canadians download the gambling apps for Android. However, if you have an iPhone, you can download a mobile gambling app from the App Store. If you are unsure about the reliable mobile online casinos, you can visit our page with the list of the best iPhone online casinos in Canada.
Mobile Online Casinos in Canada
Many casino operators are offering their service to mobile users. In fact, most of them are designed for mobile use mainly. These mobile casinos are as follows:
These casinos have two, sometimes three mobile versions. All of them have a browser version, which means you can open your mobile browser, log in, and play the games right from the browser.
However, many players feel uncomfortable using the browser version. They prefer mobile apps, which are much faster and handy. For them, online casinos offer to install the gambling apps on their mobile screen. The version depends on the mobile software. If you have an iPhone, you download the iOS powered mobile app. If you are using an Android device, then there's an Android powered casino app for you.
Android Online Casinos in Canada
Those Canadians who enjoy their Samsung Galaxies, Honor or Huawei devices, Xiaomi smartphones, or others powered by Android can easily download gambling apps of the reliable casino operators listed below:
We recommend the listed online casino operators because they hold licenses and are safe. Their users can never be cheated, otherwise it will ruin their reputation. Running ahead, a valid license is one of the crucial factors which impact the decision of Google Play Store to distribute the gambling app on the store. Read on to discover the rest of the Play Store policy changes.
The Lucky Countries
The new rules will be applied in the following countries: Australia, Belgium, Colombia, Canada, Finland, Denmark, Germany, Mexico, Japan, New Zealand, Romania, Norway, Sweden, Spain, and the US.
Before, the gambling apps on Play Store were only available in four countries. They are the UK, Brazil, Ireland, and France. But on March 1, Google Play Store will change its policy and allow authorised and legal betting apps, which supply online casino games, sports betting options, lotteries, and fantasy sports, to be available in the approved countries.
Which Online Casinos Can Apply
Google Play Store will not accept every casino app. Only those operators that complete the application process with the accordance to the terms of distribution on Play Store will be accepted. This implies there being a license issued by an appropriate gambling authority. For example, Canadian gambling operators must provide their license by Malta Gaming Authority (MGA), the UK Gambling Commission (UKGC), Kahnawake Gambling Commission (KGC), or other regulators approved in the specified country. This means that players who will download the apps on Play Store can trust the operators.
The Google representative said that the other casino apps which don't meet the gambling apps requirements (license, security measures, etc.) won't be allowed to share their content and overall service that facilitate users to place stakes and participate using their real money to get a real monetary prize. This includes in-app items as well.
For each country, the casino app developer must complete the application process successfully. So, gambling operators will have to comply with the Canadian laws and also with the gambling industry standards.
Google Play Store New Policy
In January, Google simplified the policies around the loyalty programmes and other features in those countries that allow qualified money transactions in apps and offer real-world values, including cash prizes.
In the updated policy, users will have a guidance on the use of special features such as a guessing game, 1:1 points redemption, and a spin-the-wheel experience.
With the new policy, Google strives to safeguard users and optimise the casino experience by providing more clarity on requirements for loyalty programme features and disclosures. Google supports gaming as long as the industry and government bodies deliberate on supportive measures for the industry.
Conclusion
Although mobile casinos develop apps for Android and iOS, they are only available to download from the gambling sites. Some of them are distributed on Play Store, but only in specific countries. However, now the casinos can expect a distribution of their apps on the biggest Play Store platform over 15 countries. This will lead to a boosted wave of gambling popularity and appearance of new casino players in Canada.
Rate this post, please:
5
4
3
2
1
FAQ
When you open any participating Booongo game, you automatically opt-in for the tournament. All leaderboard results will be displayed in the game you are currently playing. There, you will see your position in both regular tournaments and series leaderboards.
It depends. Most online casinos require you to make at least one deposit before you can take part in tournaments or claim New Year promotions. So read the bonus terms before trying to claim it. This way, you can use the welcome bonus safely.
If you win an Apple device in terms of the Apple Lottery, you will get notified immediately after the draw. The team will get in touch with you and ask for your address to send the device. Make sure to reply to them within 1 month after the drawing results. Otherwise, the Apple prize will become null.
More articles on gambling topic