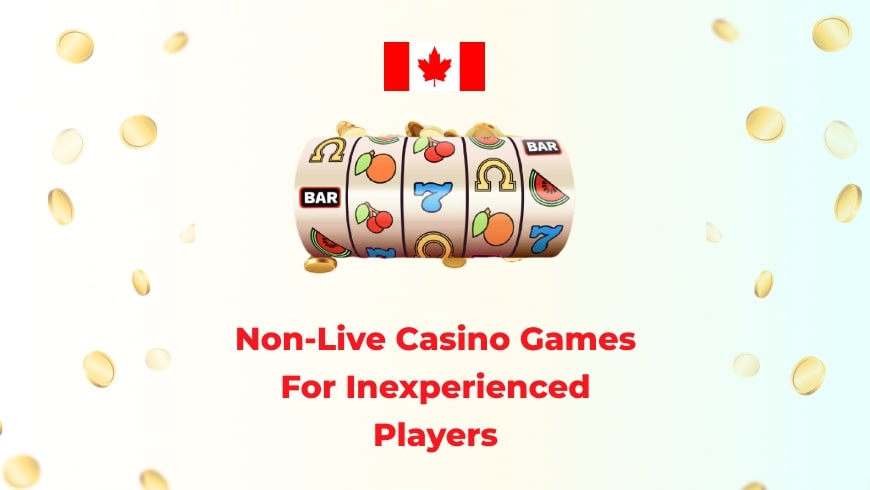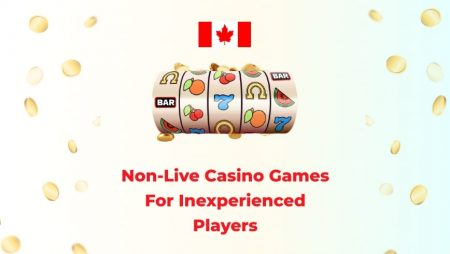 This article won't tell you about the best live casino experience. And you'd better be inexperienced in live games to open these casino games. Why? They are targeted to those Canadian players who take little action on live casino to teach them to play live. This may sound confusing, but if you want to learn how to play live, there is no better option than start it with Evolution's first person games.
Evolution Online Casinos
What Is First Person Game?
Evolution Gaming, the leading live casino software provider, has created the games for inexperienced live casino players. These games are a full representation of live games with the RNG basis. In other words, you can play and practice Evolution's live games without a live dealer. Instead, there is a random number generator that draws the cards.
You would ask how it is different from classic table games. We have an answer. First Person games are a combination of live casino features and those of RNG-games. They are developed in a superior 3D animation quality, which is why you feel like playing a real-life game.
The game also features the 'Go Live' button which you can click once you are ready to play live. This feature will transport you to the Evolution's live game via an in-game portal. As soon as a live mode game is introduced, you can make real money bets and play it live with other participants.
The first-person mode helps players uncover the world of live gaming in a smooth way. Starting with RNG games, you can successfully move to Evolution's live casino lobby.
Variety of First-Person Games
The introduction of non-live games was a gaming breakthrough. It's not for nothing that Evolution is considered a leading game developer since it brings in the innovations. There is no other software provider that offers anything like first person games. Besides, there is a pretty nice collection of first person 3D games which you can enjoy online.
Non-Live Card Games
First Person Blackjack. This RNG blackjack game certainly differs from what you've seen before. The animated true-to-life environment and super convenient interface will make you feel as if you are in a real casino. The first person blackjack allows you to place all the common bets, side bets, and even the Perfect Pairs. Besides, you can bet either on one hand or on all five, the choice is up to you. Play Blackjack at your own pace and press 'Go Live' when it's time to play hard.
First Person Baccarat. In this game, you will probably get the VIP experience sitting in the VIP lounge and seeing everything in the HD quality. When you open the baccarat game, you need to choose one of the 12 baccarat tables introduced via the multi-table view or the Baccarat hall. In first-person mode, you enable many options for baccarat play such as shoe shuffling, table sorting, free hands dealing on multiple tables. This all is very exciting, so you will be eager to try out the live version by clicking the 'Go Live' button.
First Person Dragon Tiger. This is a variation of Baccarat games. Your goal at this table is to identify the highest valued card — Dragon or Tiger, and place a bet on it or a tie. First Person Dragon Tiger allows you to shuffle the cards anytime you want. When you are ready for the real-life play, press 'Go Live' and let the game lead you to the Live Dragon Tiger table.
First Person Football Studio. If you are a football fan, this game will mix your sports betting activities. The Football Studio game features 8 decks. For each round, you need to bet on one of the three outcomes: home, away, or a draw. The two cards are dealt corresponding to the two football teams. When the bets are placed, the game reveals the cards and you can see the result. The process is pretty simple, so when you decide to turn live, you will see a live presenter commenting on the results of the current sports event.
Non-Live Roulette Games
First Person Roulette. This is a classic roulette game in a European style with a fully 3D optimized video animation. You can watch the gameplay from different angles, see your chip stack at your fingertips. The best thing about First-Person Roulette is that you aren't limited by time. You can think over your next bet as long as you can while in live roulette, you are limited to 30 seconds. As you've practiced enough, press 'Go Live' to try your luck under the time pressure at Evolution Live Roulette table.
First Person Lightning Roulette. The lightning live games by Evolution impressed everyone so much that they decided to add the roulette game to the series of first person non-live games. Every game round that you play generates from 1 to 5 random lucky numbers, thus giving you a higher chance to win. These numbers get struck by the lightning and multiply your winning by anything between 50x and 500x multiplier provided you have placed a bet on the Lucky Numbers. Get the electrifying experience at the first person game and click 'Go Live' once you are ready for the real Lightning Roulette.
Other Non-Live Games
First Person Dream Catcher. The legendary game show Dream Catcher is not non-live! The Money Wheel powered by RNG comes with prize multiplier segments ranging from 2x to 7x your winning. The game rules are super simple: you place a bet on the number you think will hit and spin the wheel. Dream Catcher doesn't require much time to learn, so as soon as you understand the gameplay, just click the 'Go Live' and play with a live dealer.
First Person Mega Ball. The lottery-like game draws 20 of 51 numbered balls to the action. To play this game right, you need to purchase the desired number and set a value of your cards. To win on Mega Ball, you need to have as many lines per card as you can afford. The lines with the winning number pay. As soon as you figure out how to play First Person Mega Ball, turn to the live mode by clicking the 'Go Live' button.
First Person Craps. Take a smooth step into the world of craps together with Evolution's first person craps game. You will encounter yourself looking at the luxurious Evolution's non-live studio. Follow the hints of in-game tutorial to learn the game rules. When you've had enough practice, simply click on 'Go Live' and try the live craps version.
Why You Should Play Non-Live Games
Evolution created the ideal place for those players who haven't yet learnt to play live games. Often, casino players take up live gaming without having the right skills to stay in advantage. Typical live games confuse new players with the fast mode of playing. Live dealer's are played non-stop leaving the new participants off the game play.
To give new players a smooth lead-in, Evolution created the perfect platform where users can play the most popular Evolution games at their own pace. And when they feel ready to go live, they are welcome to the live Evolution lobby in an instant.
So, practice the best games using the first person mode, and then play the most thrilling live roulette, craps, game shows, and live blackjack games in Canada for real money.
Rate this post, please:
5
4
3
2
1
FAQ
Canadian market offers many reliable gambling sites that partner with Evolution provider. If you doubt which online casino to choose, then read the reviews of all the recommended Evolution casinos on our site. CasinoBest.ca provides fair and authentic casino reviews with many details on online casinos. Besides, you can trust our overviews and quickly check up the gambling sites yourself by following the casino links.
Unfortunately, Evolution Gaming doesn't provide any games in a free mode. This also applied to the first-person games. Even though they use RNG-based mechanics, they still have the in-game portal that gives access to the live dealer's room. So, any attempts to play the non-live games for free and without registration will be in vain.
Most Evolution casino sites include all live and non-live games produced by Evolution. However, some gambling platforms can offer you only a few first-person titles. To find the casino that provides a particular Evolution game, visit the site and go straight to the lobby. Then, enter the title of the game in the search bar. If it shows up, you can join the casino to play the Evolution game.
More articles on gambling topic