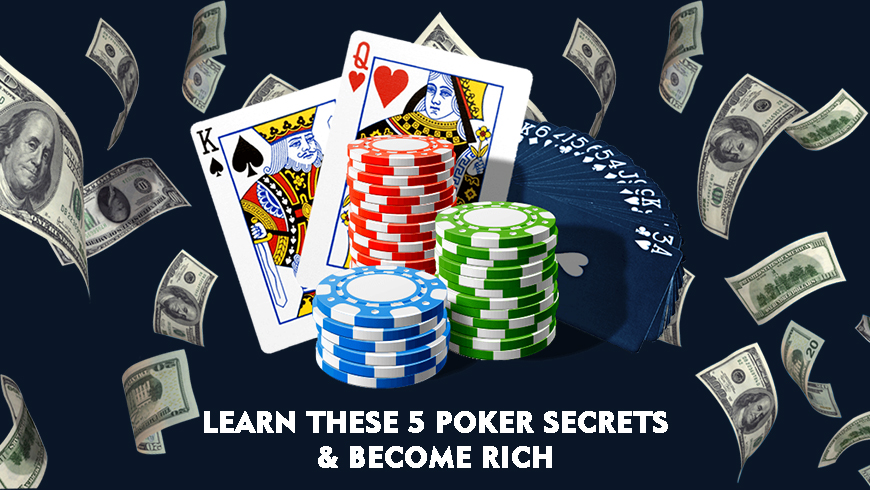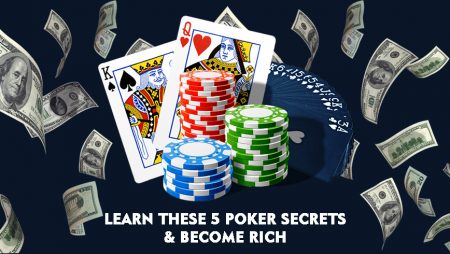 If you have ever played poker, you have definitely seen those poker winners. And you've surely wanted to know what their secret is. To tell the truth, there are several secrets poker players use to win. In this post, we will share five poker secrets that you can use in your gameplay. Each of them can be used alone. But if you combine all of these tips, you will be able to play with confidence knowing that you will win.
Best casino sites to play poker
When choosing your poker online casino, make sure it is safe. Use our casino reviews to learn more details about casino operators, their work, and their offerings. Make sure they have the following:
a license from a reputable gaming authority
reasonable terms and conditions
security technologies in place
a variety of poker games, be it an online or live version.
poker tournaments
your preferred payment method
fast withdrawals
interesting bonuses for poker players
24/7 customer support
a nice rewarding system
a mobile version of the site or an app
high withdrawal limits
You might also need to check other factors that are important for you. For example, if you are going to place high bets on poker games, you might be interested in VIP service. So check the availability of VIP managers and other perks such as increased withdrawal limits, reduced wagering requirements, and higher deposit limits.
Increase the level of your competition against other players
The reason why some players win while others lose is that they play better than others. A table may accept multiple players. And all of them have different levels of skill. Some players are professional, while others are sitting at their first-ever poker table.
The winner is a player who uses a strategy better than others and who generally plays better than others. This is why in order to win, you need to find a poker table with the right opponents.
The first secret is that the level of your competition in relation to your personal abilities determines how much you win or lose in poker.
In other words, when you are playing against players who are better than you, you lose. When you are playing against players who don't use any strategy and skill, you win money.
The difficult part is finding the right table and identifying the level of competition of your opponents. To win, you need to find or create situations, in which you will have an advantage over others.
Bet when you have a good hand
There are several levels in poker according to the bet limits: high, middle, and low. The highest level requires a lot of thinking. It's a game for professionals. But when you play low- and middle-limit poker games, you can make plenty of money.
At lower limits, you can use the best strategy. It is called "get the cards, play the cards". Simply put, you should place a bet when you have a good hand, and you shouldn't bet when you have a bad hand.
When you have good hands, you can play more aggressively. As you improve your skills, get ready for more advanced plays at higher levels.
Play tight at low and middle levels
When you are playing at the low and middle limits, an extremely tight style of play can bring you a profit almost every time.
You need to choose starting hands to enter the pot with and to fold. If you pay attention to the style of play of most lower-limit players, you will notice that they play too many hands.
But this style of play will only reduce your odds. Because some poker hands are more valuable than others, using them while entering the pot will help you win.
You can make a list of strong poker hands that you will play. All the rest of the hands should be skipped.
Use bluffs in the right situations
Everybody knows that poker players bluff. They love to bluff in order to make other players believe they are winning. As a result, their opponents fold their better hands. It's a profitable skill but you need to learn to use it right.
A bluff works only against those players who can be fooled. In poker, it is pretty difficult to find such a player. But it's definitely someone who doesn't have big experience in the game. So again, pay attention to the tables with low and middle limits. They are perfect for smart bluffs.
Master little things
Professional poker players know how to do different things in a game. They might not realize it but there are so many little strategies that poker winners use.
A few of them were covered in this article. But there is way more to learn and master. Every time that you gain experience or practice a new strategy makes you a better player.
On your way to becoming the best poker player, you will make a lot of mistakes. But the difference between winning and losing players is that the former learn from mistakes. They understand what they've done wrong and never repeat it again. On the other hand, losing players keep making the same mistakes in each game.
So spend as much time as possible learning more details and enhanced strategies for winning poker. This will help you build your own poker skills and become a rich poker player.
To conclude
Poker is an interesting game. It may seem difficult for beginners and very challenging for experienced players. But if you are planning to become a professional poker player, you need to devote a lot of time and effort to this game.
Before you start making money, it can take years of practice. The five poker secrets on this page will help you get started. But don't forget to work on each tip to master it. And when you use them all together, you will have inevitable profits.
To receive fair payouts, make sure to register at a secure online casino. Check out the casino reviews page on our site to choose a legit gambling platform.
Rate this post, please:
5
4
3
2
1
FAQ
Yes, you can. Most online poker games are available on mobile devices. So you can enjoy the game on your smartphone while on the go. But if you want to be fully concentrated on the game, make sure nothing bothers you at the moment.
You might not have enough skills. However, if you are an experienced player, try to change your tactic and strategy. Sometimes, you just need to sit at another table with less-skilled players in order to make a profit. Analyze your style of play and understand your mistakes to find the core of the problem.
It may be possible if you know the hands of your opponents and you know what to do with your own hand. But it is not possible to know the hands of all players. So you can only practice and master the game if you want to earn money by playing poker. However, even though you become the best poker player, there is no guarantee you will win on each hand.
More articles on gambling topic