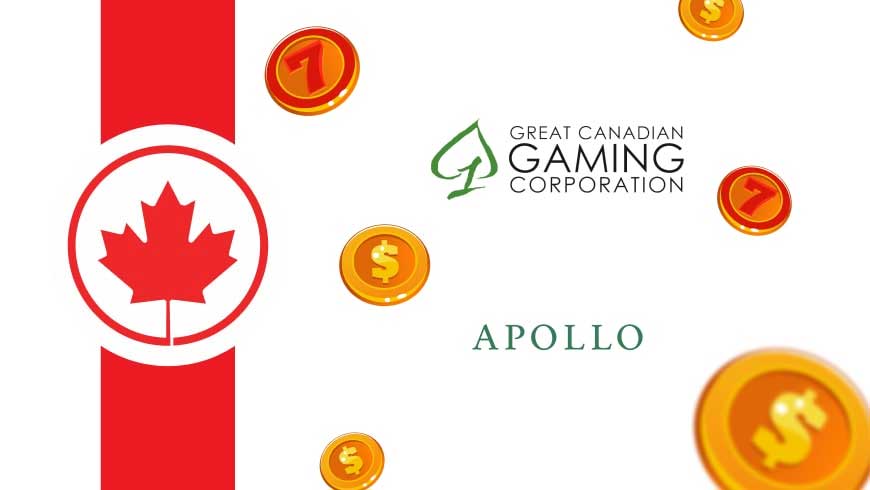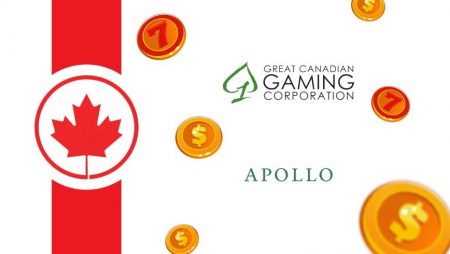 A good many times we have heard about the changes in gambling industry that occured in 2020. Land-based casinos failed to deliver casino entertainment to their frequent visitors while online casinos have been experiencing a rise. In Canada, most venues, if not all, closed their doors or at least had to apply safety measures. But it didn't help them to keep their revenue on the level it was before the pandemic. Unfortunately, some casinos decided to shut their doors forever.
In case of Great Canadian Gaming Corporation (GCGC), the huge gaming company decided to agree for acquisition by Apollo Global Management, a global alternative investment manager firm based in the US. This is a long process that can be realized in 2021, at the earliest.
Over $3 Billion Deal
In November, Great Canadian Gaming made an announcement saying that Apollo would acquire it using funds managed by affiliates of Apollo Global Management. A share price is C$39.00 that makes the total deal value at approximately C$3.3 billion.
In the near future, GCGC won't see considerable changes though. The operations will remain the same including headquarters in Toronto and managing members across Canada.
The potential investors are who make a difference to the deal. As noted in the press release, along with Apollo funds "certain Canadian institutions may co-invest in the transaction and become equity owners".
CEO of Great Canadian Gaming, Rod Baker said: "Factoring in our long-term prospects, this transaction will unlock value for our shareholders at a significant premium to our current share price."
Baker thinks that the acquisition will move the company forward to success and development. He believes that Apollo's experience in the gaming field will help them to expand the gaming and hospitality offerings, and of course lead the CGCG to the top of the market.
Quick results
The deal was approved by every Great Canadian's director without exceptions or difficulties. They also recommended to shareholders that they approve the transaction at the meeting in December.
Of course, the deal will have to go through numerous approvals but they don't anticipate delays. Perhaps it will be most difficult to obtain approvals by federal regulators under the Investment Canada Act and Competition Act, and the Supreme Court of British Columbia. The companies are currently working on the process to reach the goals according to the plan. If everything goes well, then Apollo and Great Canadian Gaming will close the deal already in the second quarter of 2021.
It's all about timing
Even though the acquisition has started conducting during the pandemic period, Apollo confides in the successful future of Great Canadian Gaming. Still, most of the 25 CGCG properties in Canada have been closed for months this year. To be more exact, the mandate of the Canadian government forced Great Canadian to close their venues in British Columbia, Ontario, and the Atlantic region on March 16.
Some casinos took a ray of sunshine in the late summer months and in fall, though it wasn't for long. It neither made a big difference since the casinos had to operate under strict regulations issued in protocols. People were not really willing to go to public places during the pandemic even though the casinos took safety measures. Anyways, the second wave of coronavirus prompted them all to shut down in the late fall months.
Along with the acquisition announcement Great Canadian offered its financial data on the third quarter of 2020. The figures were not encouraging at all. In the 3rd quarter revenues fell down 87% compared to the same period last year. So, for the 9 months up until September 30, revenues were down 62% in 2020.
Online casinos are coming
As far as all Canadian provinces except for Saskatchewan have an online gambling sector, they were able to redirect their customers to online gambling platforms offering a variety of games.
For example, Loto-Quebec company that has recently celebrated the 10th anniversary of its online casino compensated the losses of land-based venues with the revenues from online games and lottery tickets. For your information, the company lost about $300 million in the pandemic period from March to June.
Reports based on revenues in other provinces show an immediate increase in the online gambling sector after the closure of all gambling venues, sportsbooks and retail lottery outlets.
The plan for Great Canadian is still in progress, but it's most probable that the venues will turn online to provide the same gambling services online. Internet gambling is more popular now than ever. And this rise of popularity will not cease even after the pandemic stops. Of course, some people will come back to the land-based casinos. But the prevalence will still be on the side of online gambling. In the future, gambling industry is likely to be transformed into something in between live and online casinos.
Future of Canadian Gambling
All in all, each Canadian province depends on gambling in some way. Some brick-and-mortar venues have no online options for customers and are likely to close the business. Meanwhile, others have more lottery revenue and fewer casinos. Considering today's situation, investors would rather fund online gambling options.
Casinos in Canada should take Great Canadian Gaming as an example to learn some lessons for the future. What points to consider:
Be open to make partnerships. If you hand your business over to the right partner, he can help you come over the bad times and even create new ways out.
Adapt to the new opportunities. Gambling business is good, but when the unexpected happens, it can let you down. So, the best thing to save your revenue is holding a different business. For example, take-out food from restaurants is a good option nowadays.
Follow the regulations no matter what they say. Remember that GCGC followed the strict protocols when they were to reopen the casinos? Now that they need approval by regulators, they are likely to get it with no difficulties as they obeyed the laws unconditionally.
Think about sports betting. This year regulatories realized that sports betting, especially single-event sports betting online, would have made a difference to revenues of many gambling companies.
Consider all online options. It's comprehensible that most provinces forbid internet gaming outside of the state monopoly. But you can try to make the lawmakers see the benefits of allowing land-based casinos to offer their own online services.
Concluding thoughts
For sure, online casinos will continue to provide their games for players no matter what the world situation will be. Anyway, Canadians will spend thousands on gambling sites.
As for the Apollo's affiliates, they will be associated with online entities that take Great Canadian Gaming into the online gambling world. As far as online casinos prosper, the number of players will grow continually.