Roulette in HD quality with enchanting Holly is created by Microgaming and makes you feel like you are in the real casino room. Easy to bet, play and win with the RTP of 97.30% especially using a working roulette strategy.
How to start?
In fact, the game is easy and clear for the starters and especially fascinating for frequent roulette players. The first and the main step at the game, you need to place the bets. Click the chip image to open the bet selector and find your preferable bet. Then just click the option on the table that you think will be winning. Press spin and watch the video result.
To be honest, it is a 99% beneficial idea to place bets on several large groups. For example, odds, blacks, 1st 12 and so on. There are two tables where you can place bets:
Bets table with the possibility to place for single number bets or groups of black and odds, red and even, etc.
Bets Track for quick multiple choice.
To switch the table, click the table/track button on the game panel. Set bets for the numbers you wish, and remember that sometimes the ball lands on zero. There is also another way to place bets, it is mainly for high rollers and is called Special Bets. To access the specials, click the star 'favourite' button and select the special bets title. You now can see the two columns and are able to choose. You may even set several special bets clicking 'place' after each bet.
The other buttons on the game panel help you to change your choice.
DOUBLE – multiplies the current chip bet by 2.
UNDO – cancels the last placed bet.
CLEAR – clears up the whole bet table.
Conclusion
The roulette is indeed real with Holly who encourages with her smile and nice speech. Video is recorded on the high level. The overall options on the game panel are easy including not only buttons but also statistics for you to understand which numbers are highly recommended to bet on. Clicking the settings you can see the paytable and some sound and quality switch options. Real Roulette with Holly will be your ultimate online experience in roulette.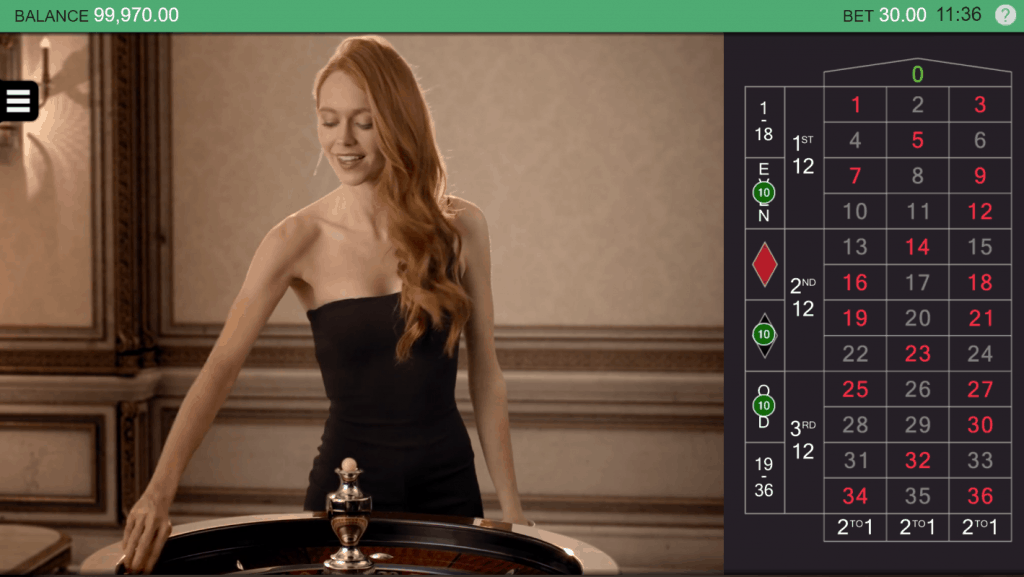 More articles on gambling topic