Live games are completely different from video based games. Playing live, you feel more concentrated on the game and winnings. The dealer is sitting in front of you and accompanies each step. NetEnt is the well-known provider of the qualitative games with live dealers. The theoretical RTP is 97.3%.
The game play
Every roulette game is typical with regards to layout, tables and options. The Live Roulette is a game by European style including a dealer. The two cameras show the dealer talking to you and the wheel in a close-up view so you could see the fair generated result.
In order to start the game, you should place your bet. The important feature here is the timing. You have 12 seconds to place your bets. Besides, the minimum stake equals $2. The bets of a less amount will be removed from the table. The maximum bet number is a hundred thousand dollars. You can place the chips on two tables: regular and racetrack.
When there are no more bets, the dealer spins the ball on the wheel. Wait a couple seconds for the final result. If the ball lands on the slot that you have chosen by the bet, you win a sum of money. If not – you lose.
Options
The general navigation is advanced. On the game panel you can see mainly the bet tables. When you set the bet, use such options as chip selector, undo and double bet. You can save your favourite bet placement if you click the corresponding title. On the left the indicators show the current balance, win and placed bet. Above there are also recent winning results and statistics of the numbers.
If you look at the upper right corner, you will see the settings, game rules, history. The chat and tournaments are also available to communicate and compete with the like-minded players.
Conclusion
NetEnt is a reputable live games provider that can even be put at the first place among other similar ones. Live Roulette is made with a quality and run by the RNG which is proven by the high RTP result. The players can have much fun here playing by themselves or taking part in competitions with other roulette players.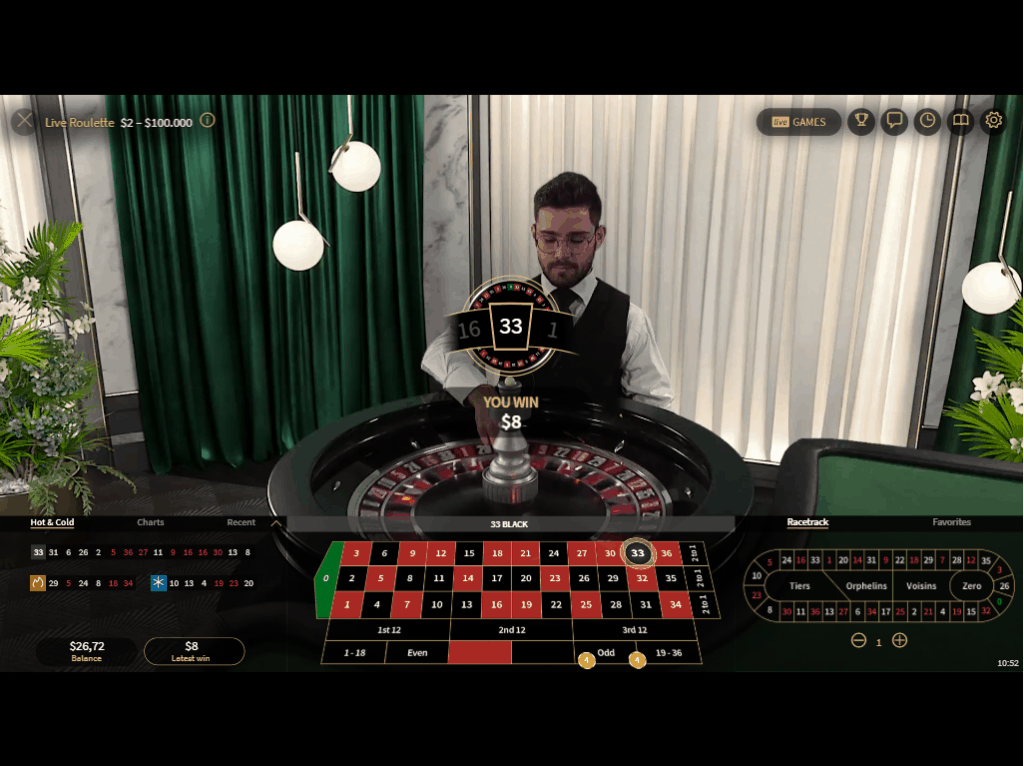 More articles on gambling topic